Why did you choose to work in fashion/vintage fashion?
I had somewhat forgotten how I loved vintage clothing, I spent my teenage years dressed in vintage levis, doc martins, and maxi skirts, making the pilgrimage monthly from Wexford to Temple bar to sift through the vintage shops. So when I was helping my sister organise her vintage style wedding a few years ago my love for finding vintage treasures was reawakened. At the time I was on a career break taking time out to stay at home with my 2 young children. I made an off the cuff remark to my Sister while in a vintage shop that it would be my ideal business to have a little vintage shop, and so Vintage Belle was born, I decided to ditch the civil service job and go for it and I have loved every minute of it since.
What is the most exciting about your job?
The most exciting thing about my job is not knowing what beautiful vintage piece you can find next, with vintage you have to go out, travel far and wide and unearth beautiful pieces. It is so exciting to bring those pieces back to the shop and ultimately see our wonderful customers love them as much as we do.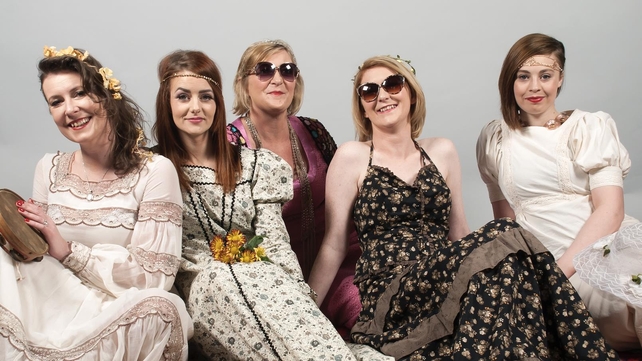 Describe your style...
My off-duty style is usually a pair of jeans (I have a slight jeans obsession) a white tee and a vintage silk scarf, very simple. For work, I love to wear 60s shift dresses with funky prints, comfortable , stylish and the prints can be amazing.
Who is your favourite designer?
My favourite designer of the past would be Yves Saint Laurent: I have a few vintage YSl pieces that I would never part with, I dream of owning a 60s YSL Mondrian dress. More recently, I have been loving Alessandro Michele for Gucci, of course heavily steeped in retro.
What is the biggest trend of the year?
The biggest trend of the year would have to be the '70s, which of course is right up my street. Floppy hats, flared trousers, ethnic prints all being seen all over the catwalk and high street. I love the glam side of the '70s which may not spring to mind when you think of '70s fashion but there was some beautiful glamour in that great decade, anything from Halston is a winner, Kate Moss is a fan. My favourite piece in the shop at the moment is from that decade an amazing iconic Original Biba cotton floaty dress that would take you anywhere.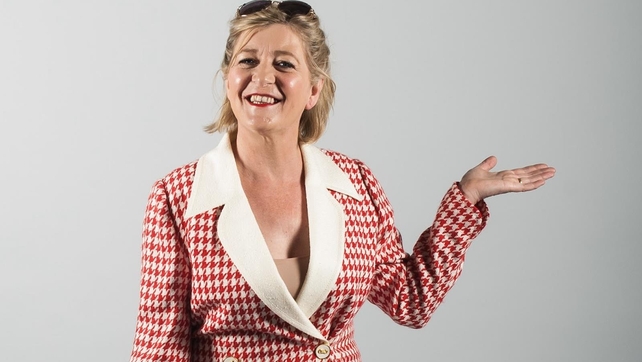 Who are your style icons?
My style icons would be Lauren Hutton and the fabulous Iris Apfel for conflicting reasons. Hutton for her undone elegance, nonchalant relaxed style. And Iris for her over the top self-assured flamboyance. These are ladies who know their own style and seem totally at ease with it. They are not in the flush of youth Hutton in her 70s and Apfel in her 90s!!) but are testament to the fact that style is style and has no age limit.
What's your go-to piece or 'feel good' outfit?
My go to outfit would be a 60s dress: I love the simple shapes and fit, I wear with platform heels in the evening and dress them down over skinny jeans in the daytime.
Any fashion or style rules?
For me, there really are no fashion or style rules, it is all about individual style. I love to break the rules. In the shop it can be difficult to persuade people to even try a different style or colour to what they are used to but often they are pleasantly surprised with the results. My one piece of advice is to try something a little bit different, be open minded and never forget fashion is all about fun.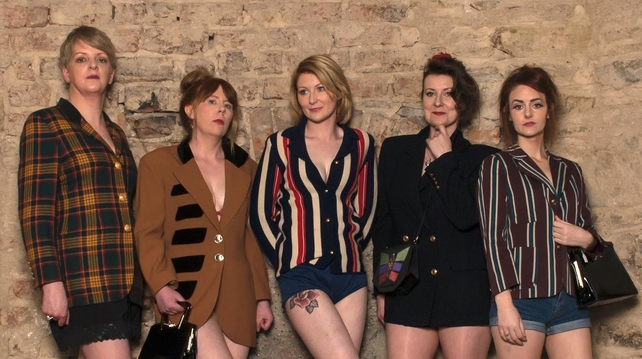 If you would like to feature here, we'd love to hear from you e: rtelifestyle@rte.ie or tweet us @RTELifestyle, Instagram RTÉ LifeStyle or Facebook us on RTÉ LifeStyle.