Shopping for a sports bra is no walk in the park, and there are many things to consider, including support, sizing, style, coverage and your chosen workout activity.
The team at ElleBelle Fit, a fantastically stylish women's sportswear online store set up by Irish woman Kate Crowley, have put together their top tips on choosing your perfect workout support.
The key factors to consider are FIT, FUNCTION and FASHION.
Finding the perfect FIT is crucial. A sports bra should be tighter than a normal bra, ensuring it provides enough support. However you don't want bust overflowing from the top or sides. If you're spilling over, you're going to need a bigger cup size!
For larger busted ladies, it is important to pick a bra that has good cleavage coverage as working out without this support can stretch your breast tissue! Folds or wrinkles in your bra indicate you should go down a cup size.
FUNCTION: The type of activity needs to be taken into account.
Low Impact
When it comes to support, low impact sports bras are perfect for activities such as; walking, yoga, Pilates, stretching, strength and weights training. The support of low impact sports bras is minimal so generally better for those with a smaller chest size, and unsuitable for running or jumping!
The style of low-impact bras tend to be super cute and feature low necklines, thin straps, and little if any padding. They are also perfect for loungewear.
Low-impact picks:
Onezie Triangle Bra in Black (€41) Give the people behind something to stare at! Features a full coverage trapeze shaped front and multiple triangle shaped strappy back. Designed to shape and flatter your upper body. Also suitable for use in chlorine and salt water so you can transition to a bikini by adding a beautiful pair of bikini bottoms.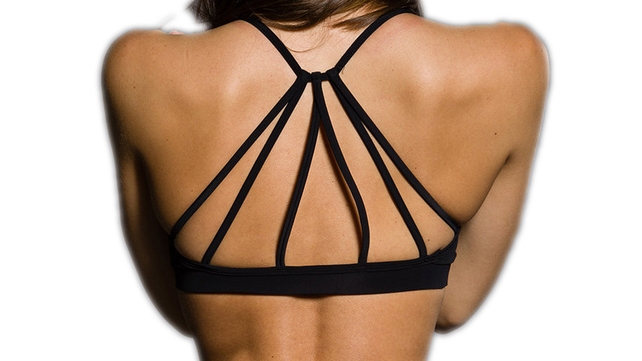 Nimble Lou Crop in Rapture Print (€33) A fashion-meets-fitness match made in heaven. The black mesh panel provides a flattering sweetheart shape while the amazing dry-wicking material will keep you cool during the sweatiest workout. The 4-way stretch fabric and wide band of elastic under the bust provide added support.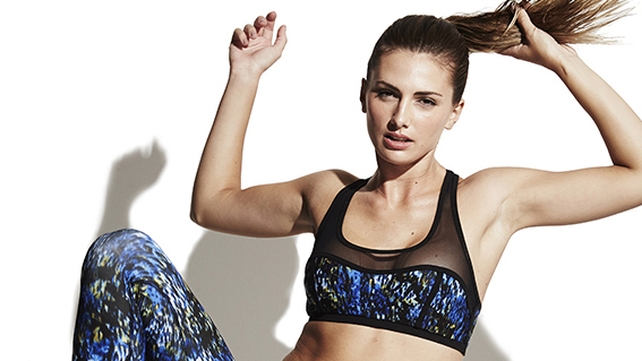 Medium Impact 
Medium impact sports bras are perfect for a fitness class, moderate hiking, skiing, road cycling, dancing or a weights session. Generally providing greater support and perfect for a low to moderate amount of movement, the medium impact bra won't be as compressive or potentially restrictive as a high impact bra.
Medium-support picks:
Onzie Chic Bra in Watermelon (€41.00) A beautiful statement piece featuring a multi criss-cross design in the back, and simple scoop neckline in front. Fully lined for maximum support. Also suitable for use in chlorine and salt water so you can transition to a bikini as above with the Triangle bra.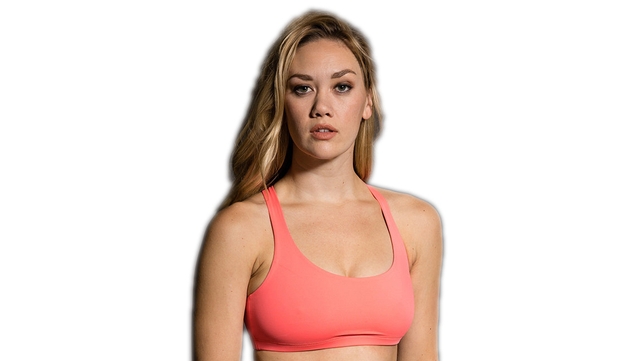 Lorna Jane Jade Sports Bra (€56 - main pictured image) A medium support sports bra with intricate strap detailing and the V-neckline which looks great layered under gym vest tops. The double cross over back straps look fantastic but also provide increased support for the bust. Contains removable padding for easier washing and drying.
High Impact
Designed to hold you in, no matter what the activity. This style of bra will provide complete support across your bust, back and neck. In short, your boobs aren't going anywhere. They are strapped down in the most comfortable and supportive way possible. These types of bras are essential for those with a bigger bust, regardless of your activity level.
Anyone looking to partake in high intensity activities such as; running, aerobics, mountain biking and any sort of jumping should invest in a high intensity wonder bra!
High-impact pick:
Lorna Jane Warrior Sports Bra (€56) Made especially for high intensity workouts, this is a maximum support sports bra is a great summer shade. Features wide adjustable straps and a bra clasp back allowing for a customised fit. This is a perfect high-impact support bra for those with a larger bust. Contains removable padding for easier washing and drying.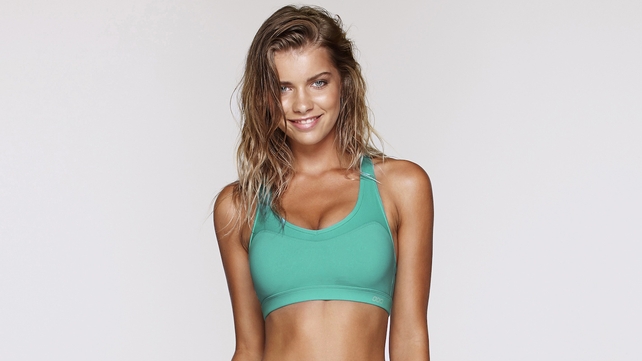 Finally, the most exciting part is finding a piece to suit your personal FASHION style. We recommend shortlisting depending on fit and function first – and then flick through to find one that catches your eye!
If you are not sure about your sizing, check out the ElleBelle Fit size guide or drop them a line at hello@ellebellefit.com.