The Autumn/Winter season has well and truly started so it's time to think about how you can update your hair and we've teamed up with Toni & Guy to give you the top three hair how-to guides to keep you on trend.
Look One: Update your Lob (long bob)
If your long bob of the summer has grown out to a medium length shape now all is not lost… Until you can make it in for your next cut create a 40's glamour feel with structured waves to bring you through to Autumn/Winter.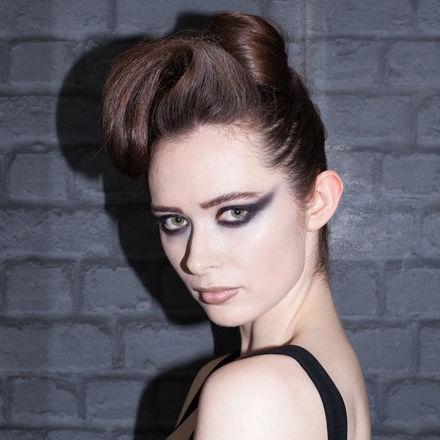 Tools and recommended products: Heat Protection (Protein Spray, Label.m €17.50)
Hair Spray (Quick Dry, Redken €14.20)
Mousse (Volume Mousse, Label.m €14.10)
Waver: (Triple Barrel Waver, Label.m €75.50)
Bristle brush: (Grooming Brush, Label.m €16.40)
Steps:
Shampoo and condition with your prescribed products and gently towel dry hair. Next layer your heat protection spray through the hair followed by the volume mousse, carefully taking sections and distributing evenly.
Hair can now be blast dried. Using your fingers to brush through the hair, dry it roughly in the direction of where your parting will be. Hair needs to be 100% dry.
Clip away the front sections of your hair and begin to wave your hair with the triple barrel waver from the back, working forwards taking roughly 4"sections. The triple barrel will create an effortless finger wave effect.
Once your are satisfied that the curls have cooled and set, tease the a hair out into a more "lived in feel"
Secure hair on one side behind the ear for an asymmetric feel and finish with hair spray!!
Look Two: Beach Braids be Gone
The classic ponytail takes over from summer braids bringing a more groomed and glamorous feel for Autumn/Winter. Best done on day old hair as this is a time saving stand out look.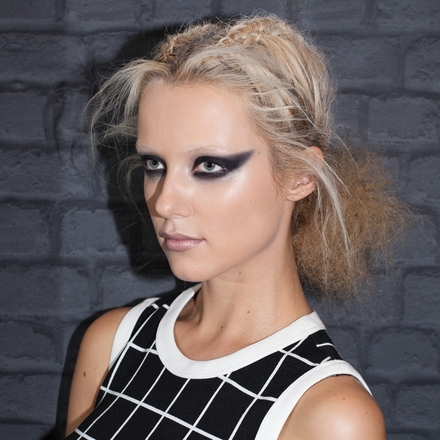 Tools and recommended products: Back combing Brush
Hair jewellery or accessories
Volume: (Textursing Volume Spray, Label.m €16.50)
Hairspray: (Quick Dry, Redken €14.20)
Steps:
Part your hair in a low exaggerated side part
Apply Texturing Volume spray in crown area and tease/backcomb to create a low beehive.
Secure in to a ponytail at the nape of the neck.
Adorn shape with a pretty hair jewel in front.
Look Three: Sleek and Shine
Wet look locks are still a fashion fix must have… Make the style ultra wearable by creating an edgy ponytail.
Tools and recommended products: Mousse (Volume Mousse, Label.m €14.10)
Gel: (Extra Strong Gel. Label.m €13.90)
Hairspray: (Hold & Gloss, Label.m €15.25)
A length of black elastic (Available at Hickeys)
Wide Toothed comb
Bristle Brush (Grooming Brush, Label.m €16.90)
Steps:
Apply some Extra Strong Gel from roots to ends on dry hair.
With your comb make a spotless clean centre parting and using your Grooming brush slick and secure in to a low ponytail.
Wrap the length of elastic along the ponytail.
Finish with some Hold & Gloss spray.
---
Now of course, sometimes you might actually fancy a bit of a change-up in terms of colour and style coming into a new season and the rules about going blonde for the summertime and going dark for winter can work for some but rules are made to be broken.
I popped by Toni & Guy on Clarendon Street and I went in not knowing what I actually wanted to have done - which can be dangerous if you're not in good hands - and my stylist Nadine talked through some options with me and how to get the most out of the colour already in my hair and together we came up with a plan and I couldn't be happier with the results and the compliments that have come with them.
With naturally dark brown hair I was thrown by Nadine's question, "What do you think of Khloe Kardashian's hair?" because blonde is something I would never have considered trying out - I mean, I love Khloe's hair but it just wouldn't be for me, surely? Before you ask, no, I didn't go full on blonde but Nadine did lighten my hair to an extent I have never been to before and I have to say, I've never loved my hair so much. It's more 'bronde' than balayage which is perfect for AW'15 and Nadine used two different shades, blending them seamlessly throughout my hair, to give it a more natural feel.
It seemed counter-intuitive to go lighter for the winter but I actually love the change - I've had dark brown hair my whole life and only recently (in the past 12-18 months) started to experiment with highlights, so it's good to mix things up. The tones are cooler, too, than before, but there is enough warmth in there to keep things balanced. Basically, I love the colour if you hadn't guessed!
Now, on to the cut... When I was about 15 years old - or whatever age I was when the long bob became a massive, massive hit - and despite saying to my hairdresser that no, I didn't want much length taken off and that even though she said it would really suit me, I didn't want to try out that style, I ended up leaving the salon with, you guessed it, a long bob. And I was right, it did not suit me, not one bit. I was devastated, but I'm totally not scarred by it, promise. Since that point, after I worked up the courage to actually start going back to hairdressers - shout out to my mom who trimmed my hair for a solid year or two - I've always said "take off just as much as needs to go to keep it healthy, I want to keep as much length as possible" and I'm always relieved when they listen, but I was never afraid that Nadine was going to butcher my locks, she really seemed to know what I wanted, what would suit me, and put me at ease.
So I'm loving the colour, loving the cut, and it's time for the blow dry. My hair would naturally be quite wavy so I always enjoy a wavy blow-dry, nothing too curly, but something with texture and volume. I can safely say after my blow-dry in Toni & Guy, no other blow-dry will ever do again.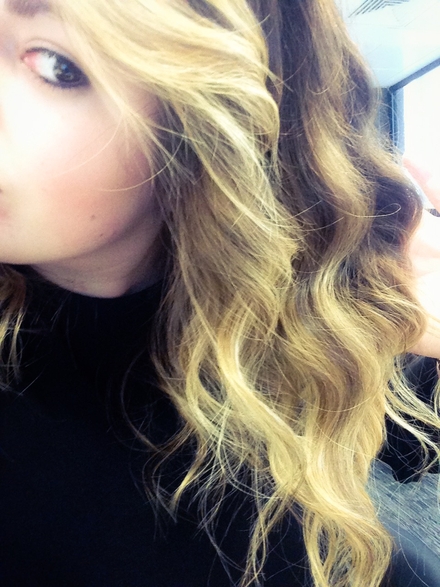 I got my hair done just before heading in to work one Friday afternoon and I've never been so inundated with compliments as I was that day, and really, if you get your hair cut and nobody says anything, did you really get your hair cut at all?
Going in I felt as though I was cheating on my regular hairdresser, but now I've found a new one so it all worked out in the end, and who knows, maybe next time I'll go full Khloe Kardashian.
Sinead Brennan