This grown-up but edgy look combines a subtle, pinky-grey eyeshadow with smudged black eyeliner, natural, slightly-glossy lips and a perfect matte foundation.
It's a very pretty but sexy look that we'll definitely be trying to recreate at home.
To the products! The new Clarins range gives shimmer a rest and goes for matte finishes - very in keeping with the autumn season.
Tones of nude, beige and auburn are brought through the six new Ombre Matte eyeshadows (€22) which have a gorgeous cream-to-powder texture, with a super matte finish. These handy little pots are perfect for creating a quick smokey eye look: simply blend the shade on your lid up to the socket of your eye and smudge some eyeliner into the lash line. Done!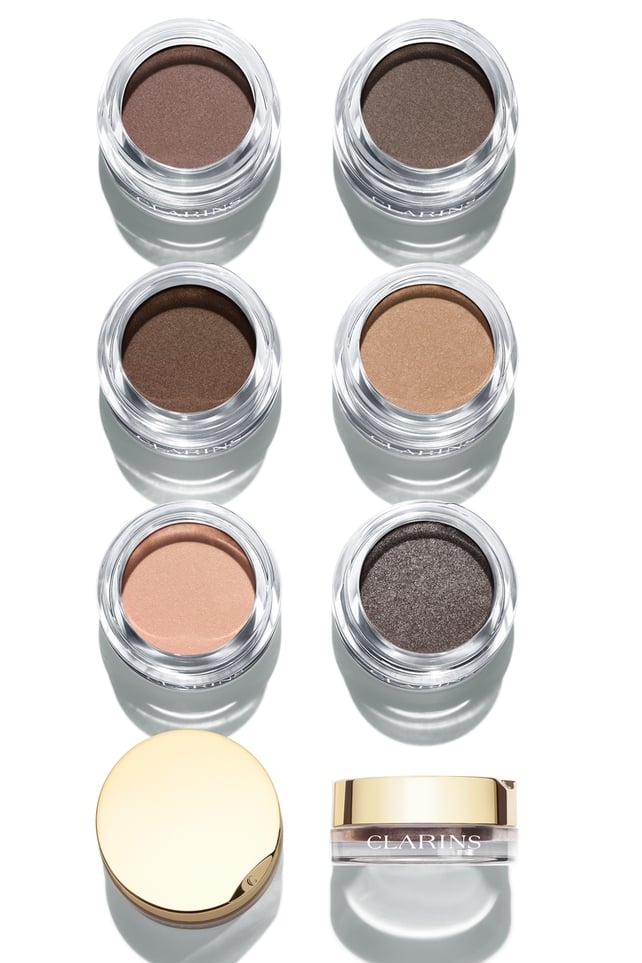 The new eyeshadow quad (€41) also doesn't disappoint, with four shades of nude, beige and brown to define your eyes with natural, earthy tones.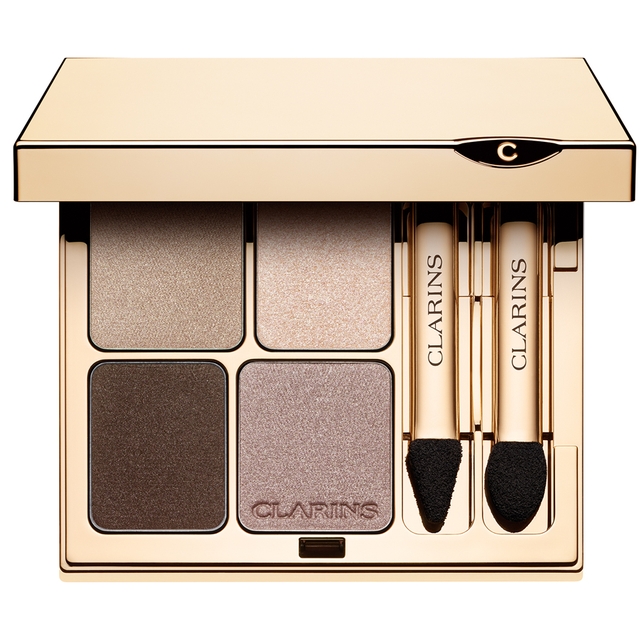 New to the Clarins range is the Instant Light Eye Perfecting Base (€25) - a cream product which evens out the skin on the eyelids, providing a perfect base for eyeshadows to keep them looking vibrant and creaseless throughout the day.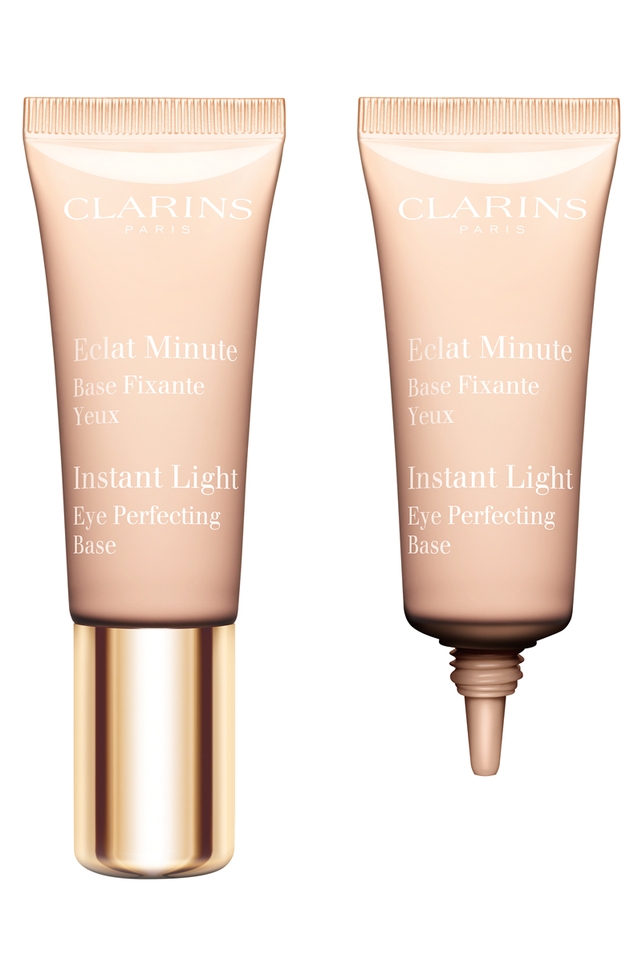 And next to what is possibly the highlight of the range - the new and improved eyebrow palette (€41). This already excellent palette has been given a revamp, with three shades of powder to fill in your brows, a nude pink powder eyeshadow to illuminate your eyelids and a transparent wax to fix eyebrows in place. There's also a handy double sided eyeshadow applicator, mini brush and mini tweezers. Adorable.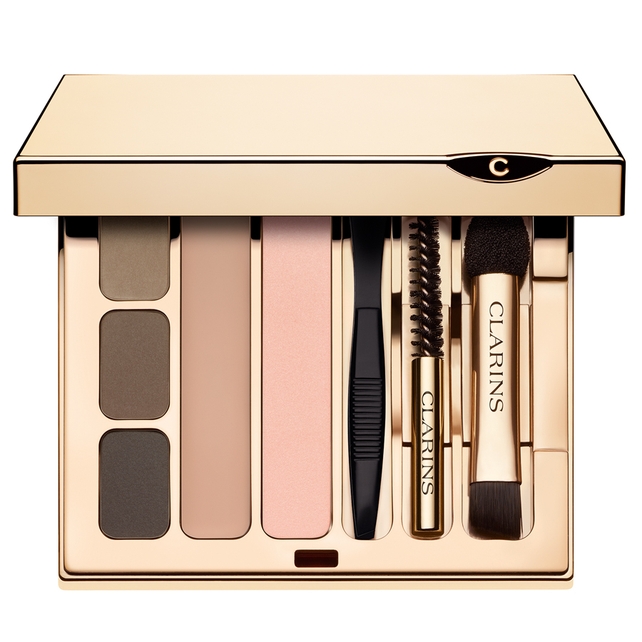 The new blusher (€33) is incredibly beautiful too - this fabulous shade of tawny pink is universally flattering, adding the perfect touch of glow to the skin.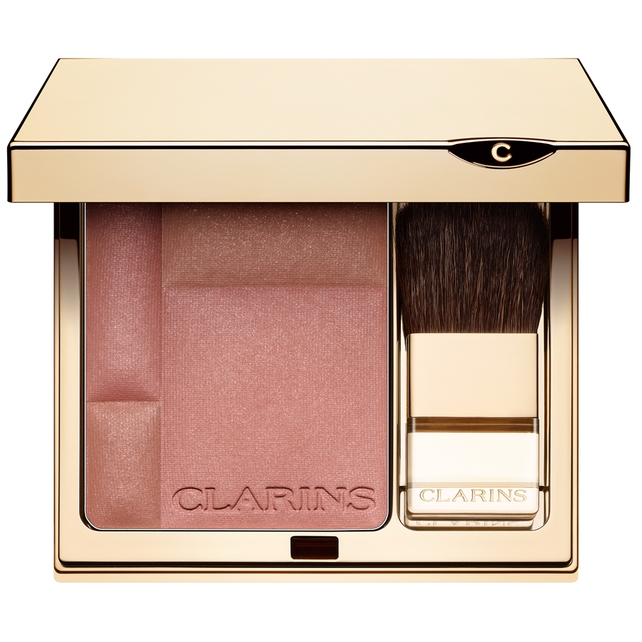 It's also worth drawing attention to the new Rouge Eclat lipstick in Red Fuchsia (€23). It combines a super comfortable formulation with an utterly attention-grabbing, vibrant finish. Just gorgeous!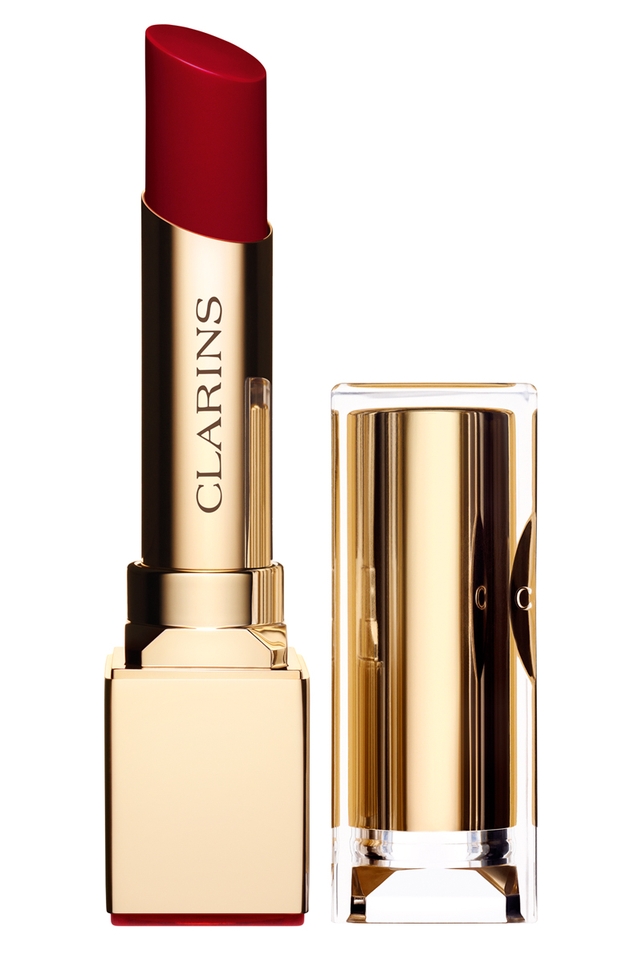 There is also a new Be Long mascara (€26) and 3 Dot Liner (€25) to add definition to your eyes.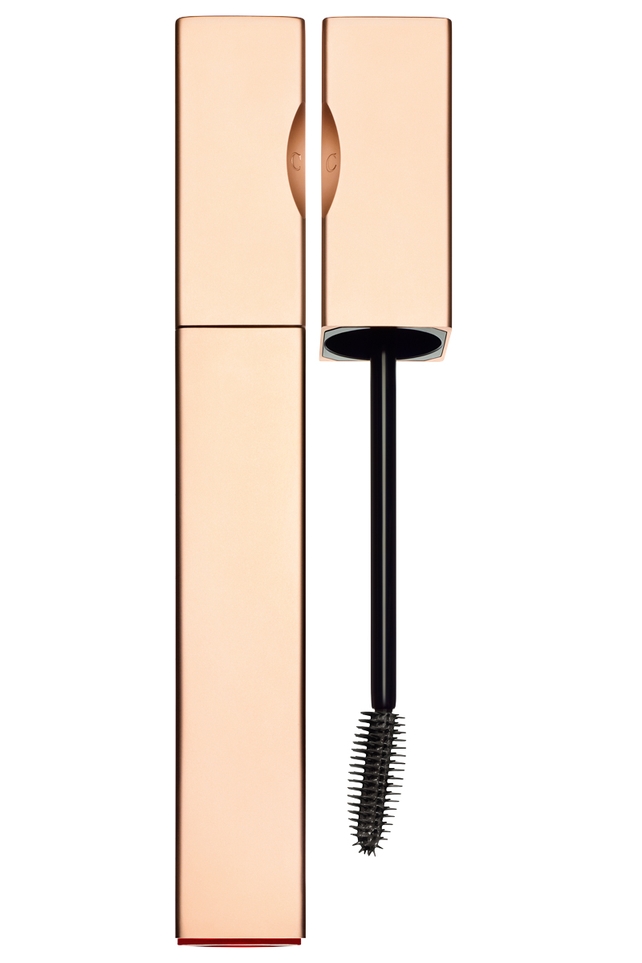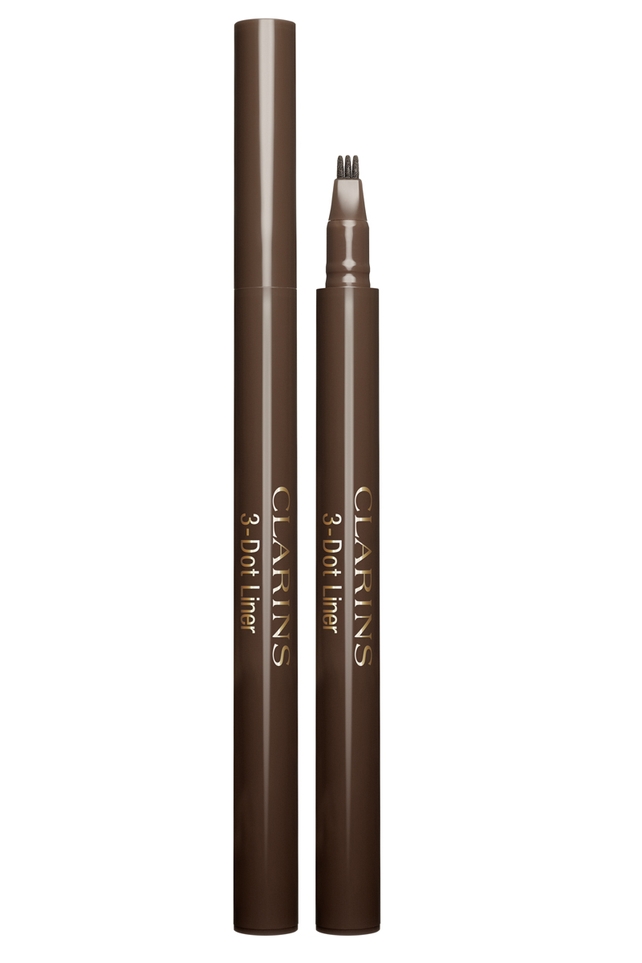 The Clarins Ladylike Collection for Autumn 2014 will be available on counters from mid-August.
By Sarah McIntyre