Speaking to Allure about Jolie's transformation into the character Baker said, "It was a skullcap that she could slip on. The horns were wrapped in leather and were made by Sarah in Alexander McQueen. But that's a different story."
Burton famously designed the wedding dress worn by Kate Middleton as she married Prince William.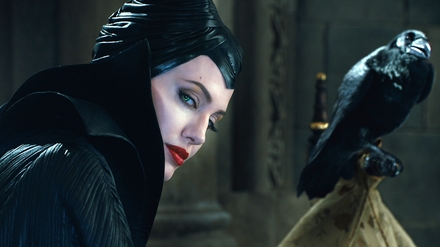 Baker added that he worked with Jolie when developing Maleficent's cheek-bones, "I would have loved to do a copy of the Disney cartoon, because I thought it was great, but because it was Angie and she's so spectacular looking, I thought it should be her own face.
"I drew up an idea on Photoshop with the horns and pointy ears, showed it to Angie and she said she wanted more – 'I'm playing a creature', she said, 'and it should be a creature'."
He continued, "I thought it didn't make sense for her to have bones like that, but she really liked the idea of something under her skin showing a ridge. So I moved them to her cheekbones, where I thought it would create a more elegant line. If you look closely, they actually follow the like of Maleficent's cowel in the Disney cartoon."