Read the Electric Brights Eyeshadow Palette review here.
I was immediately drawn to the Ink For Eyes (€20) felt tip pen, which has an ultra fine tip to create an even, precise line. It has a satin,, opaque black finish that lasts amazingly well throughout the day. This is a keeper for creating cat eye flicks as the pen is so easy to manoeuvre.
The Perversion All Night Eyeliner (€20) is a twist-up liner that has a lovely creamy formula for delivering a jet-black, waterproof finish.
For smokey eye junkies Urban Decay have created 24/7 Velvet (€20) - a soft eye pencil that creates a matte black finish that can be blended and smudged for a perfectly undone look.
The final piece of the eye-lining range comes in the form of the Super-Saturated Ultra Intense Waterproof Cream Eyeliner (€22). I haven't had much luck with eyeliner pots in the past, but I found this remarkably easy to use with the new Perversion Angled Brush (€15). It is a really opaque, creamy formulation, and when you lightly coat the angled brush in the pot, you can create a variety of looks with ease - from a dramatic cat eye to a simple tight line.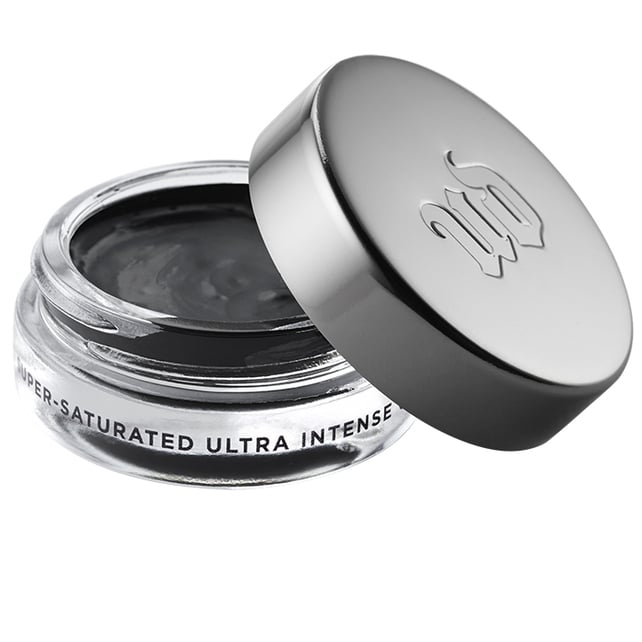 Super Saturated Ultra Intense Waterproof Cream Eyeliner €16
Although I love the new liners, makeup doesn't get much more fun than the Heavy Metal Loose Glitter pots (€14). Usually I would run a mile when the word glitter is mentioned, picturing it scattered all down my face and over my clothes rather than staying in place, but when you use the Bondage Weightless Makeup Adhesive €14, a clear glue, this glitter doesn't budge. I used the gold glitter over my eyelids in conjunction with the cream eyeliner and created a really nice look recently for a night out.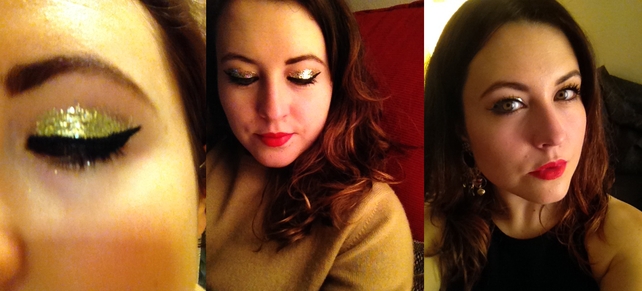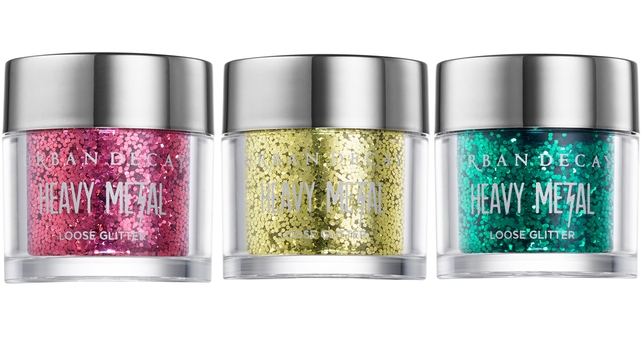 Heavy Metal Loose Glitter, €14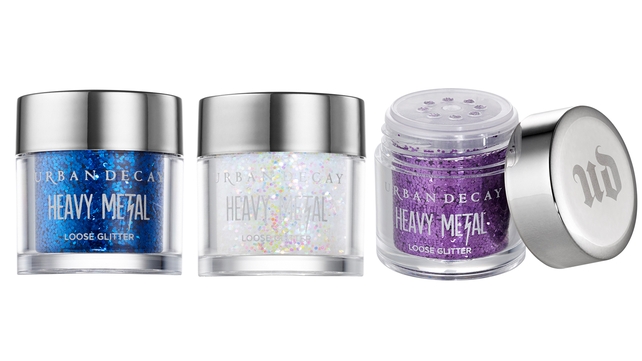 Heavy Metal Loose Glitter, €14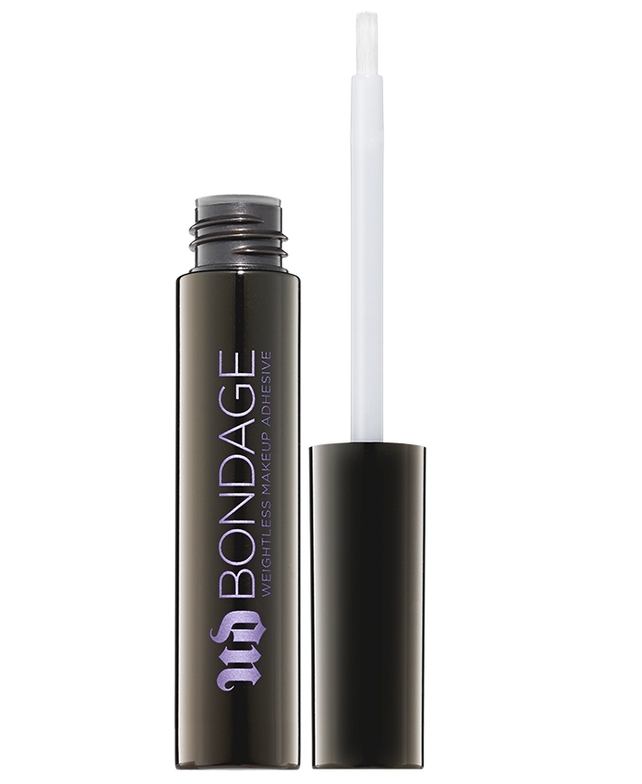 Bondage Weightless Makeup Adhesive €14
Sarah McIntyre
Heavy Metal Loose Glitters €14
Bondage Weightless Makeup Adhesive €14
24/7 Velvet Glide-On Eye Pencil €20
Ink for Eyes Waterproof Precision Eye Pen €20
All Nighter €20
Super Saturated Ultra Intense Waterproof Cream Eyeliner €22
Perversion Angled Brush €15
Available from selected Debenhams stores and online at debenhams.ie