Theo+George launches its first collection this season consisting of 100% silk party dresses suitable for everyday wear. There are three different dress designs each in eight different colours and pretty prints perfect for summer, all exclusively made in Ireland.
The brand, owned by USA native Katie O'Riordan, is a unique fusion of European and American influences with its laidback modern style and interesting patterns and colours.
The simplicity of these dresses really add to their versatility, making them perfect either paired with a leather jacket for an edgy rock chick look, or wear with a smart blazer and heels for a special occasion.
After collaborating with the likes of Paul Smith, Gwen Stefani's brand L.A.M.B. and helping design the US Snowboard Team uniforms for the 2010 Winter Olympics, Katie certainly has plenty of experience behind her.
All of the dresses are exclusively sold online on their website and through trunk shows. To try on samples and view the collection before ordering you can plan your own trunk show at home by contacting Theo+George via email at info@theoandgeorge.com.
For further information, and to see more of Theo+George's stock, visit their website here.
Facebook: facebook.com/theoandgeorge
Twitter: twitter.com/theoandgeorge
By Niamh Doherty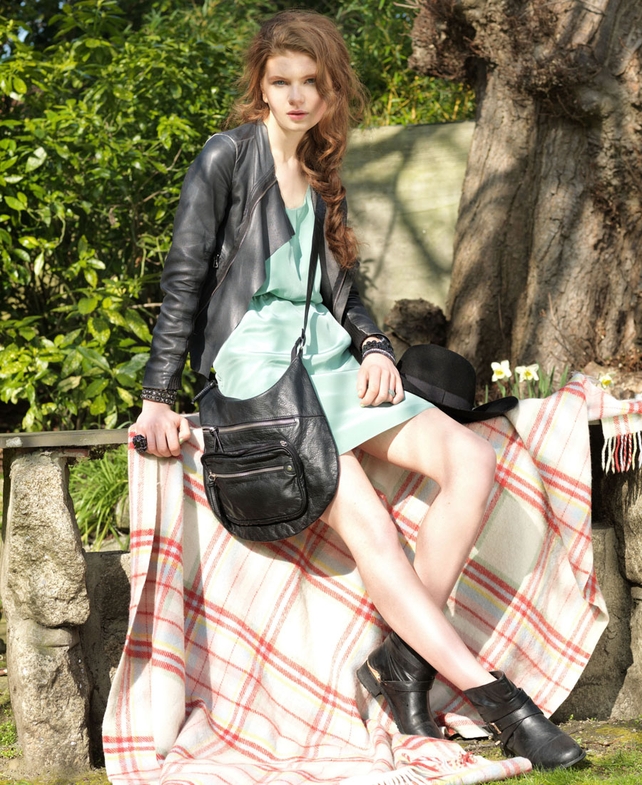 Mary Ann Splatter Print Dress, €145.95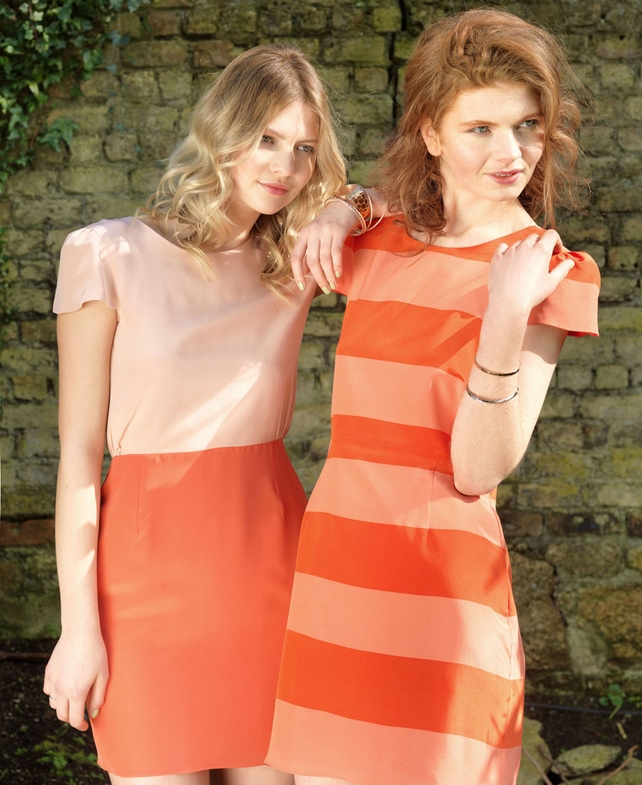 (L-R) Rebecca Silver Pink/Duberry Dress €129.95, Rebecca Prep Stripe Dress €145.95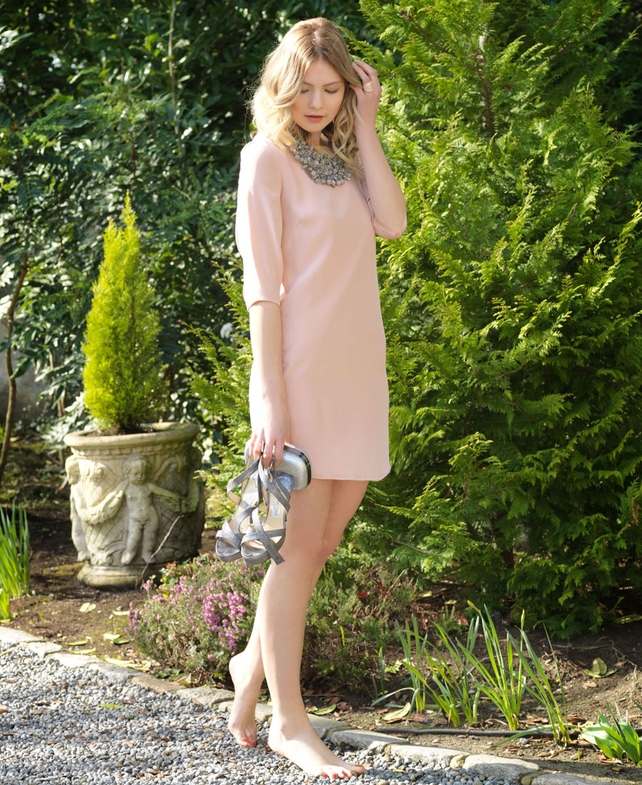 Elsie Dress, €129.95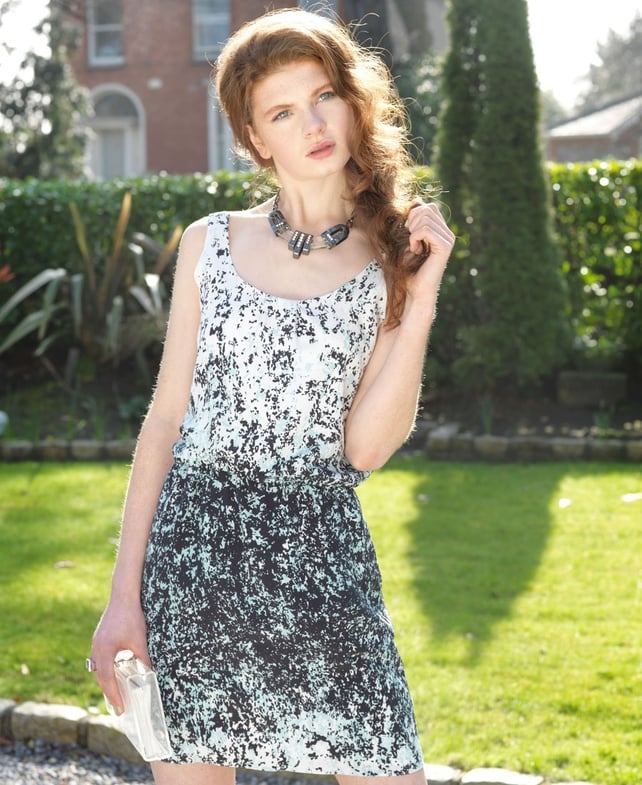 Mary Ann Splatter Print Dress, €145.95