This innovative new liner is a gel formulation in a handy pen. It has a flexible rubber tip, which tapers to a very pleasing point for easily delivering precise coverage. The gel is released through the centre of the tip and with a simple click enough product is fed through for lining one eye.
The genius of the product is combining ease of use with a really high-quality, professional looking finish. And one you have applied the They're Real Liner, it honestly won't budge.
Usually I would forgo applying eyeliner in the morning in favour of a few extra minutes in bed, but now I have been happily using this to add some extra polish to my makeup on a daily basis!
Here's a super quick line I sleepily applied this morning: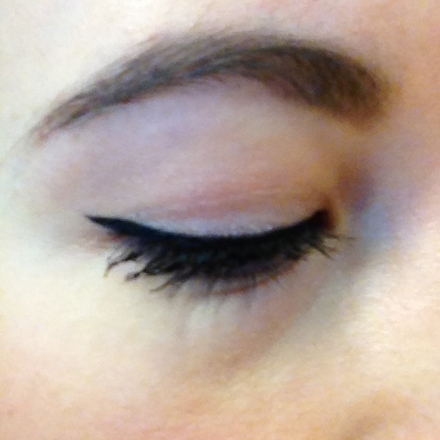 The They're Real mascara was a huge hit for Benefit, and I can see the new liner quickly following suit. And if you're famililar with how difficult it is to remove the mascara, you will welcome news of the They're Real Remover (€19), a cream waterproof eye makeup remover.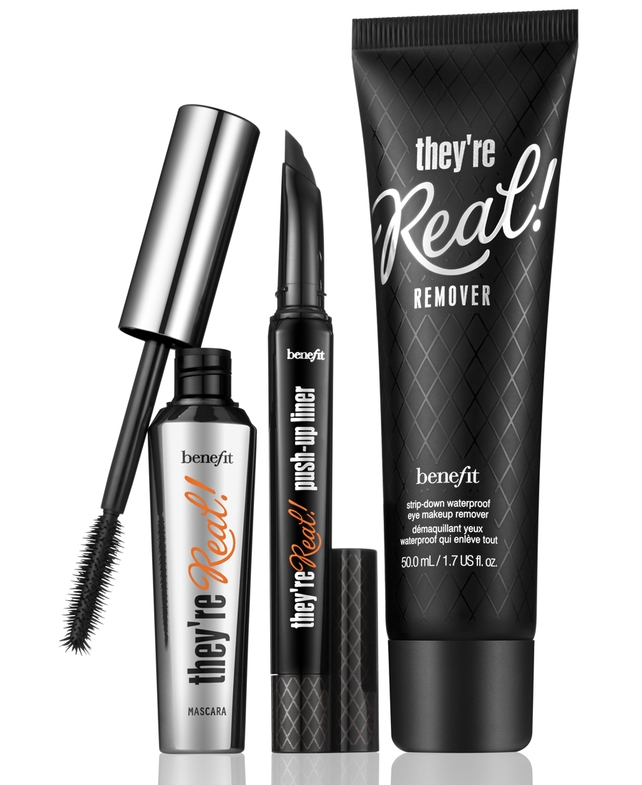 The 'They're Real' Range
By Sarah McIntyre