Affordable makeup brand Essence has put together two gorgeous green eye makeup looks that can be achieved on a budget, bonus!
Bright and bold
Make a statement with stunning emerald eyes. Moisten an essence smokey eyes brush €1.59 and layer essence 3D eyeshadow €3.49 in 12 irresistible emeralds onto your lids (pictured below). Its high-coverage, metallic texture creates an enchanting 3D effect and an intense explosion of colour when wet. Just remember to add lashings of essence get BIG! lashes volume curl mascara €2.89 for a thick, curly, flirty flutter and a slick of essence eyeliner pen waterproof €3.49 in deep black to make your peepers pop. Plus, if you're feeling daring, rim your waterline with essence kajal pencil €1.29 in 25 feel the mari-time and speckle lashes with essence colourFLASH volume mascara €3.79 in 01 miss early-greenbirdy to top off this attention-grabbing look.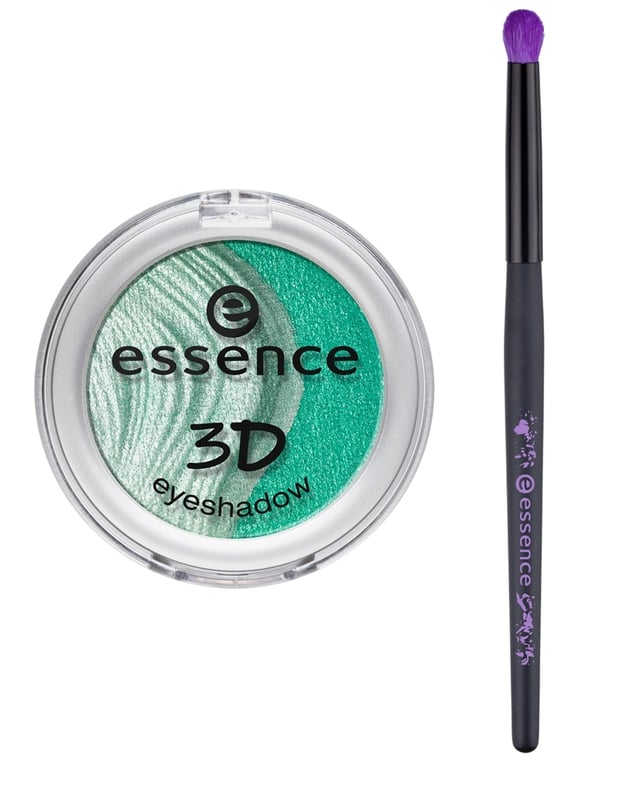 Subtle yet sultry shamrock
If statement shadow isn't your bag, try out a subtle eye design instead. Start by coating your eye lids with the soft ivory shimmer in the essence all about sunrise eyeshadow palette €4.39 and blending the ash brown towards your outer corner and into your crease. Once you've created this neutral base, pat essence big bright eyes jumbo pencil €2.49 in 03 highlight it...funky into the inner corner of your eyes. The iridescent highlighter instantly brightens and provides a perfect texture for a pop of candy colour, such as essence mono eyeshadow €1.99 in 73 mint candy. Now add a splash of St Paddy's spirit with a cute shamrock. Delicately draw your design with essence gel eye pencil waterproof €2.89 in 03 urban jungle. The fine, retractable pencil allows for precision application, while the long-lasting, waterproof formula ensures you stay smudge free all day. Finish your glamorous look with super glossy nails - essence colour & go nail polish €1.79 in 179 roller coaster is a dazzling emerald green, perfect for St Patrick's festivities.