Effortless beauty seems to be the aim of the brand, with a selection of products and fragrances that combine ease of use with stunning packaging.
The makeup collection is carefully edited, with a permanent Essentials Collection and limited edition seasonal collections. The Essentials includes a bronzing powder, multi-colour for lips and cheeks, rose lip conditioner, compact foundation and rose hand and body cream.
The current Winter Collection is utterly covetable, with a colour palette (€65) consisting of a bronzer/blusher, brown cream shadow, and gold and forest green powder shadows. Equally gorgeous is the multi colour duo for lip and cheek (€38), a handy duo to give a golden glow to the face.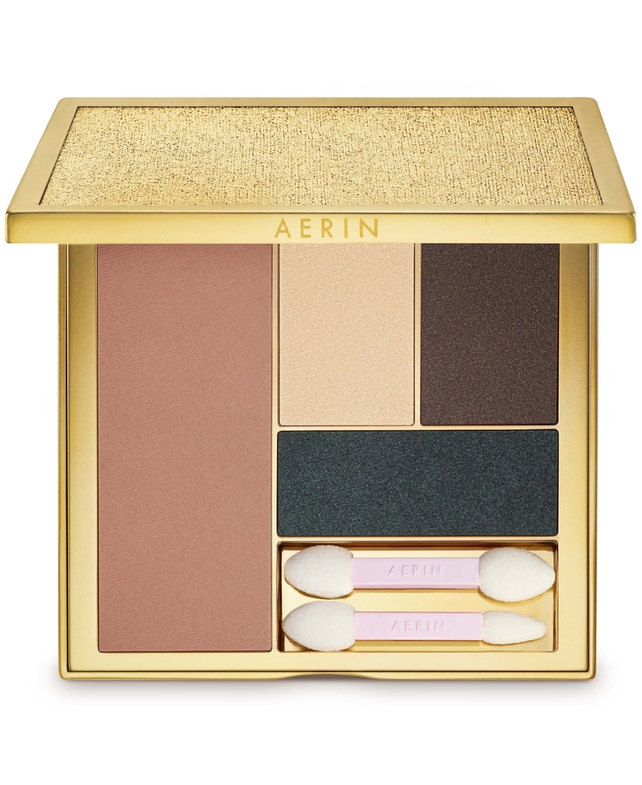 Aerin Winter Palette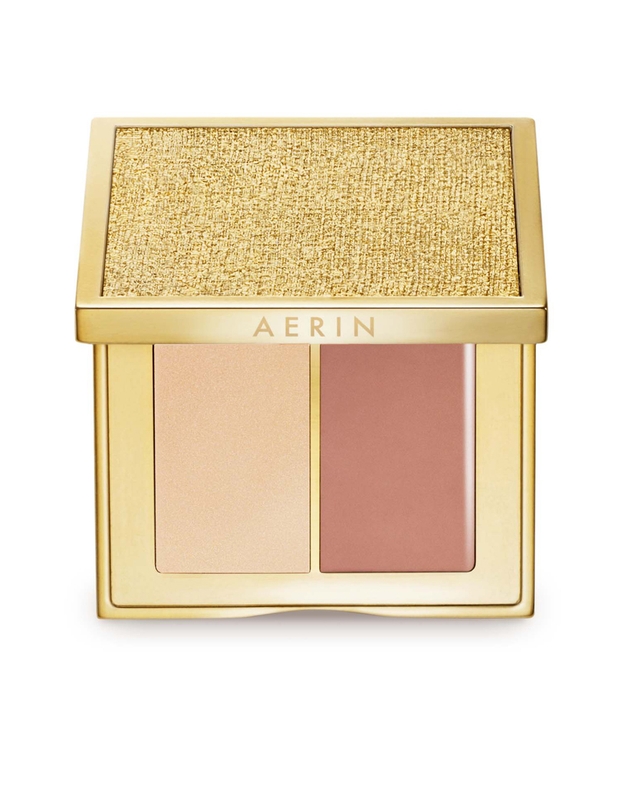 Aerin Multi Colour for Lips and Cheeks
A gold coal gel eyeliner is the perfect final touch to brighten up the inner eye, while the signature lipstick in red velvet (€30) is the perfect shade for every occasion!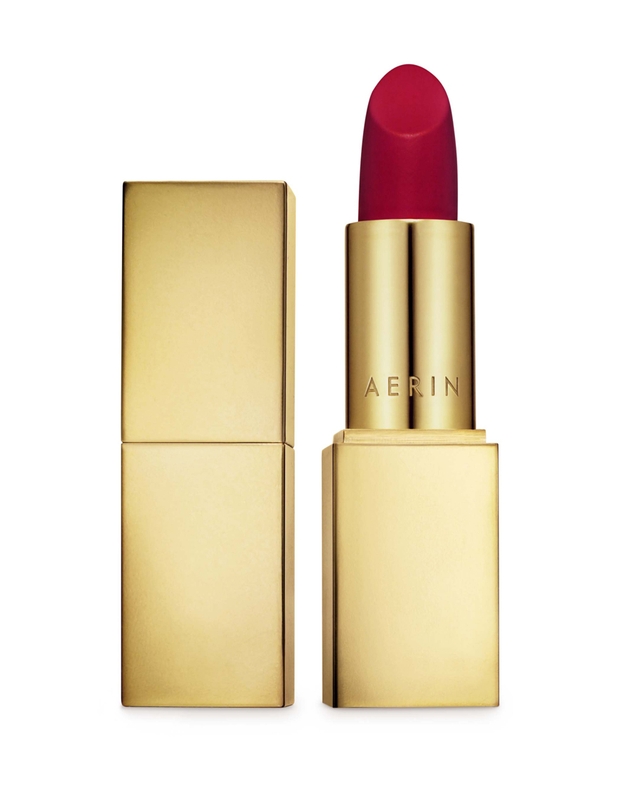 Aerin Signature Lipstick in Red Velvet
Aerin's Fragrance Collection is pretty special too, with five unique scents that are both modern and timeless. The five scents are Gardenia Rattan, Amber Musk, Lilac Path, Ikat Jasmine and Evening Rose (€115 for 50ml). They are packaged in a beautifully chic rectangular bottle, each topped with a bespoke gem-like stone in a pastel shade specific to each fragrance.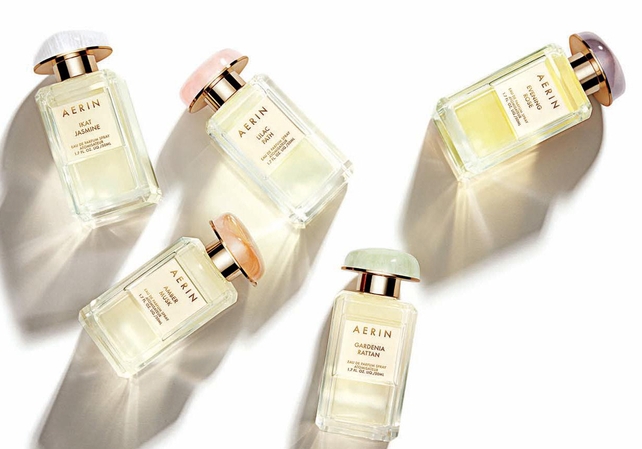 The Aerin Collection is available exclusively in Brown Thomas Dublin.