Panpuri is one of Thailand's leading luxury spa and aromatherapy companies, and combines the best Eastern botanical ingredients with a holistic approach to pampering.
The brand's products, which range from body creams, to scrubs, candles and moisturisers, are beautifully scented, use top-quality natural ingredients and are based on ancient Oriental traditions of natural remedies for the betterment of the body, mind and soul.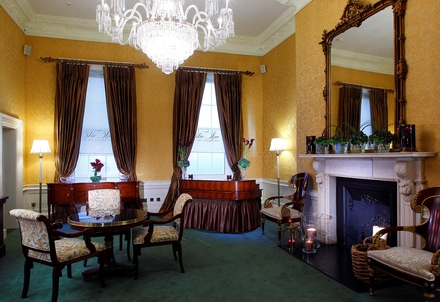 I was lucky to try out a Panpuri full body massage at The Spa at The Shelbourne. The therapist began the treatment with a foot exfoliation while speaking to me about what I wanted from the treatment. As my muscles were achy and tired from exercising, we decided a firm massage using natural aromatic oils to soothe any tension away.
It was an utterly transportative experience, and was perfectly in line with exquisite setting of The Spa at The Shelbourne. As an added treat, after the massage I retired to the relaxation room, with windows overlooking St Stephens Green, where I enjoyed a trio of tropical refreshments, coconut sorbet, a passion fruit and pineapple juice.
It was the perfect way to maximise the relaxation before returning to the real world, rejuvinated and recharged.
A Panpuri massage costs €130 for 1 hour or €180 for an hour and a half. For further information visit http://www.shelbournespa.ie/panpuri or call +353 1 6634500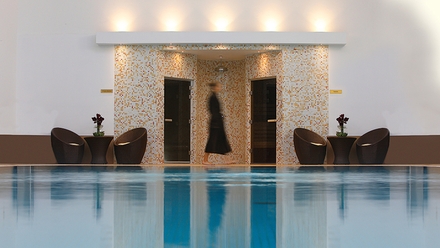 Coelio Jamet, Marketing Director for Pañpuri, answered a few of our questions on bringing the brand to Ireland. See his answers below.
Are you excited to introduce Panpuri for the first time to Ireland?
We are definitely enthusiastic to introduce the beloved Pañpuri rituals for the first time in Ireland. On top of this ground-breaking feat, we are doing it with Dublin's finest, The Spa at the Shelbourne. Based on ancient Eastern traditions of natural remedies for the betterment of the body, mind and soul, Pañpuri has set forth to change the way we look at beauty and skincare. In Eastern culture, the beauty is not only based on the physical aspects as we usually consider it in Europe. Pañpuri believes in the Eastern philosophy that true beauty is more than skin-deep and comes from within the soul. We have to balance our mind, body and soul to restore health and improve well-being; and Panpuri rituals have their roots deep in this Eastern culture.
What ethos is the company based on?
We believe in nature. Eastern traditional remedies, both for beauty and health improvement, have been based for centuries on the power of nature. Like our ancestors, we have selected the best natural ingredients to improve one's well-being. True to its core our products are at least 85% hypo-allergenic, natural plant- based ingredients, containing no silicones, petroleum derivates, SLS or chemical preservatives. They are formulated without animal testing. This belief in nature logically brings us to be the first Asian brand to have some collections certified by the Organic European label NATRUE.
This belief in nature is what had given Pañpuri its reputable name. Another ethos is that beauty is coming from inside, as mentioned earlier. Global well-being is the key to true beauty. As our senses are a gateway to the soul, luxurious botanicals, and more particularly essential oils, help to awake our senses and balance our lives. For this reason there are no added perfumes or fragrances. Only 100% pure essential oils are used to create Pañpuri's original scents.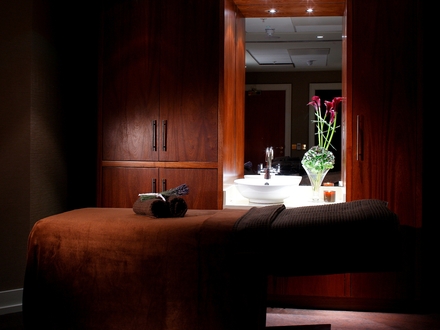 What are Pañpuri's signature products?
Pañpuri is loved for a number of reasons, including the multifaceted blends that are unique to the brand and the eco-friendly but luxuriously covetable packaging. For instance, one of our best-sellers called Siamese Water contains Thai Jasmine and Mint, a hallmark blend of Pañpuri. In this same mélange, we have bath & body products like the Siamese Water Uplifting Body Polish, Hand & Nail Cream and Body Cream Wash, that provide skin supreme hydration while leaving a delicate aroma. The Siamese Water Uplifting Body Polish is definitively one of our hero products. Beside its very rich base that includes shea butter, sesame oil, cucumber extract and beeswax to offer moisture and nutriment to the new revealed skin, this delicate body scrub will turn into a wonderful milky texture when the product is emulsified with water.

The treatments are now available at The Spa at The Shelbourne, what can customers expect from a Pañpuri visit?
With a deep holistic approach, Pañpuri assures that all senses are given a sensorial experience: the salubrious aromatherapy from all the products used; the combination of delicate textures of the oils with the expertly trained hands of The Shelbourne therapists; the setting of the spa set up with the botany ambiance candles; the relaxing music that takes one to a voyage; and lastly, the selection of herbal teas served after the treatment.
We are proposing a sensorial experience that brings the guest far away from his daily worries.
All our rituals are result driven to ensure to reach guest expectations. Tired muscles will be relaxed, fatigued skin will be revitalized, worried minds will be rebalanced and the guests' overall well-being will be invigorated.
Sarah McIntyre