With emotional farewells at Louis Vuitton, Naomi Campbell making her comeback to Versace and all of the designers out in top form – Paris was a celebration of chique style and couture and the drama of the shows made the week one to remember.
So what trends stood out from the runways? There were a lot of oversized coats, bold patterns and ethereal dresses with black the colour of choice for many designers.
Black
Black was a stand-out colour of the week with everyone from Versace to Elie Saab to Stella McCartney and Balmain featuring the colour heavily but no show was quite as black as that of Louis Vuitton which featured a dramatic and extravagant black runway.
Whether used to create feminine silhouettes a la Elie Saab or in a tailored classic suit like at the Saint Laurent show, black was the colour of the moment.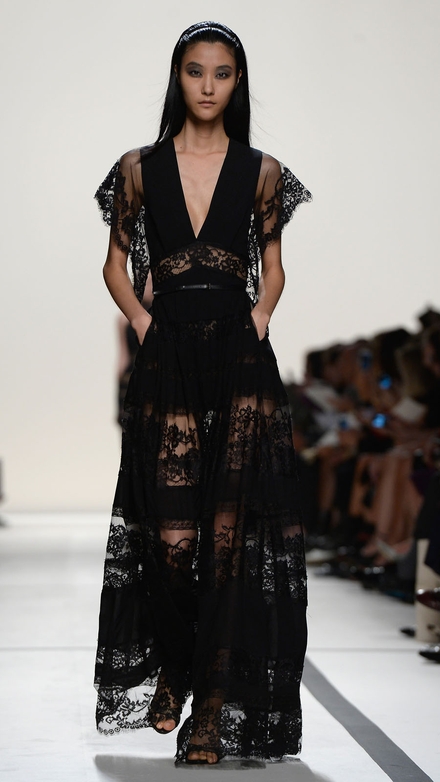 Elie Saab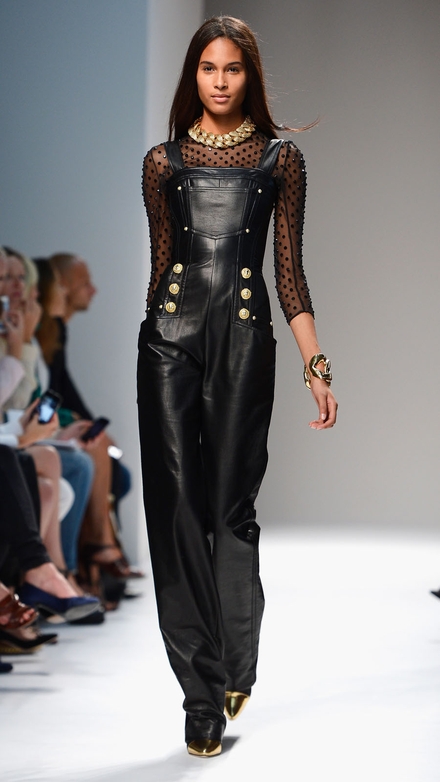 Balmain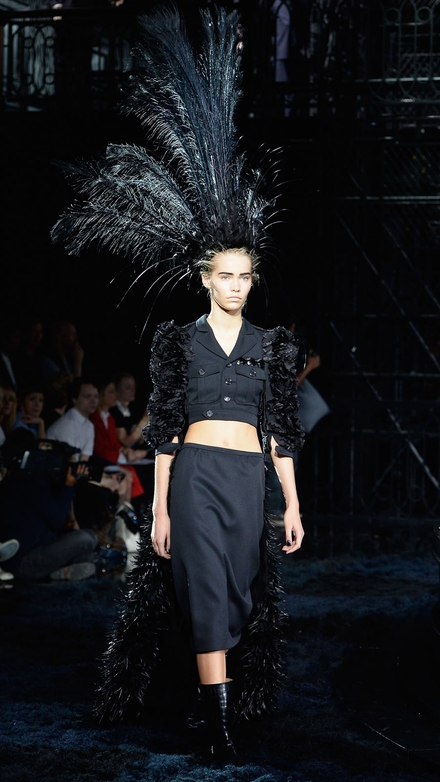 Louis Vuitton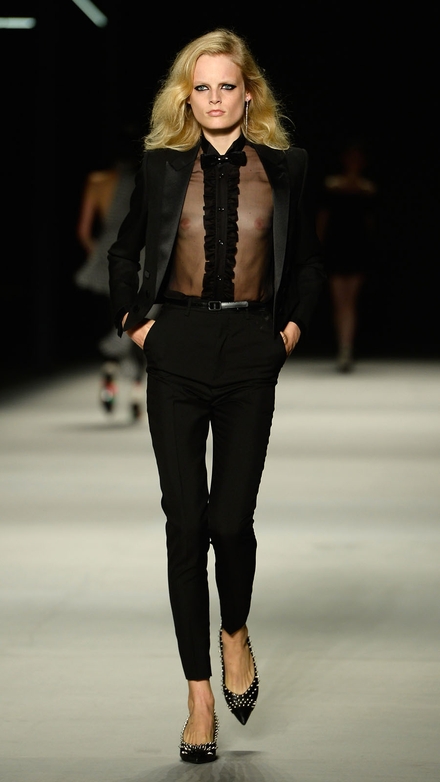 Saint Laurent
Metallic
Anything that sparkled, shimmered, shone or reflected was a hit in Paris this week with metallics seen across many shows.
There were full body metallic jumpsuits at Lanvin, statement dresses at Givenchy and everything in between - there was no such thing as too shiny this week.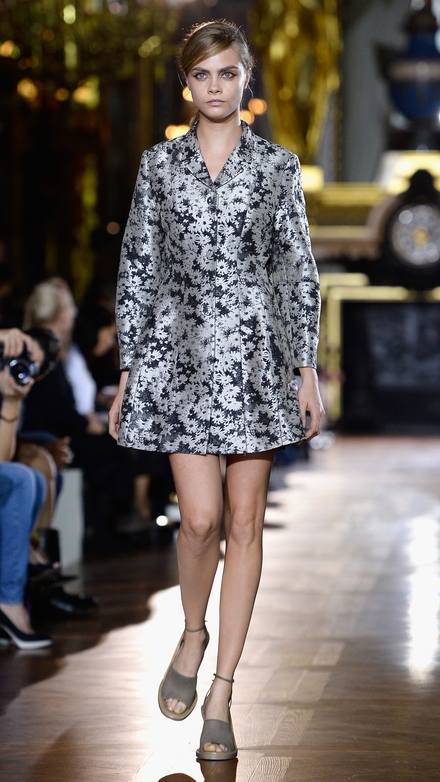 Stella McCartney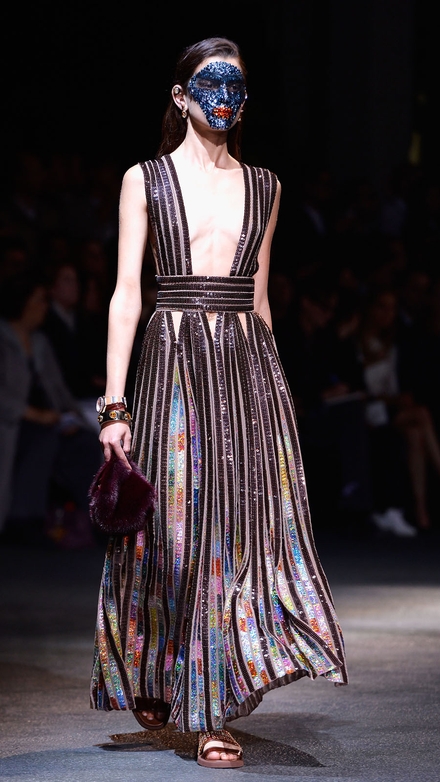 Givenchy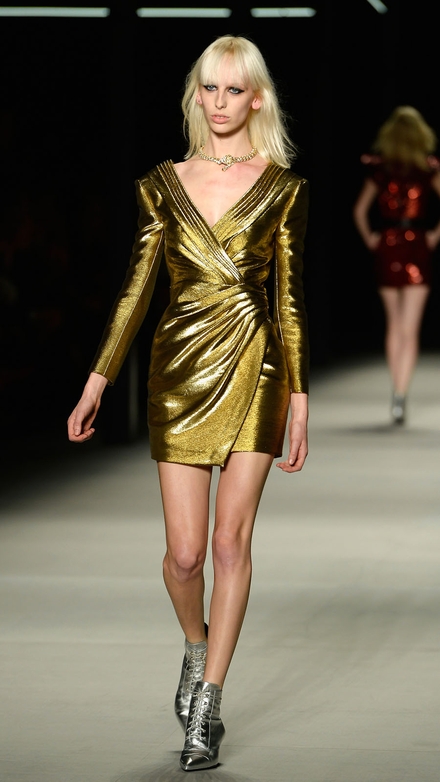 Saint Laurent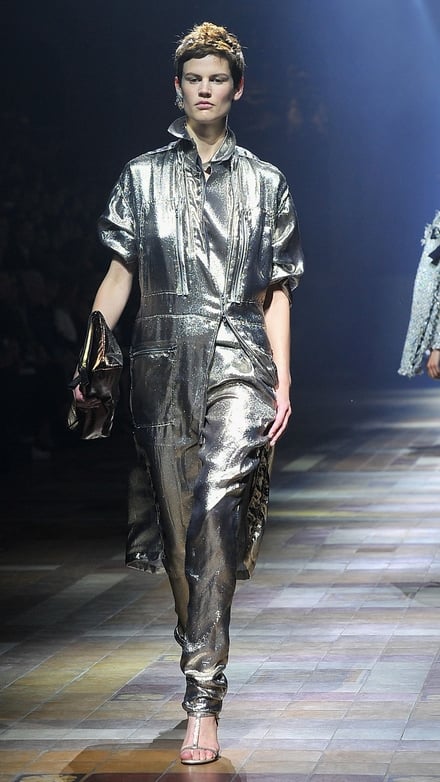 Lanvin
The Midriff
Cropped tops and high-waist skirts were seen across shows such as Chanel, Giambattista Valli and Dior with designers Jean-Paul Gaultier and Carven going for dramatic cut outs.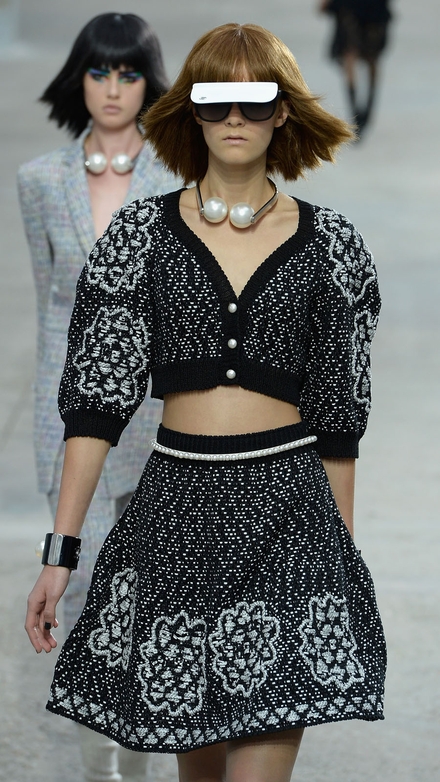 Chanel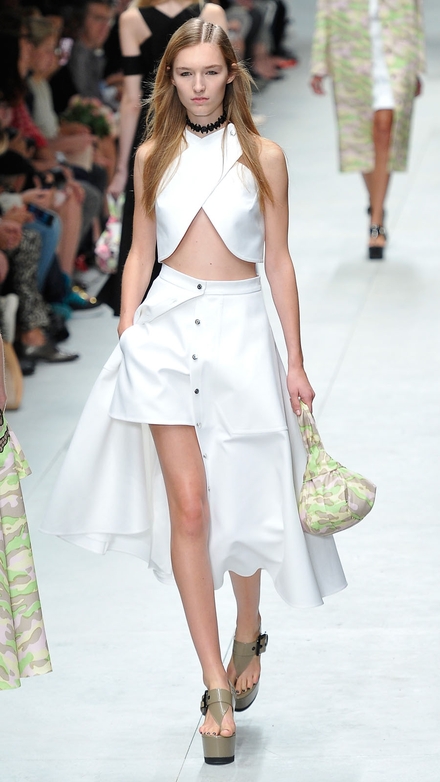 Carven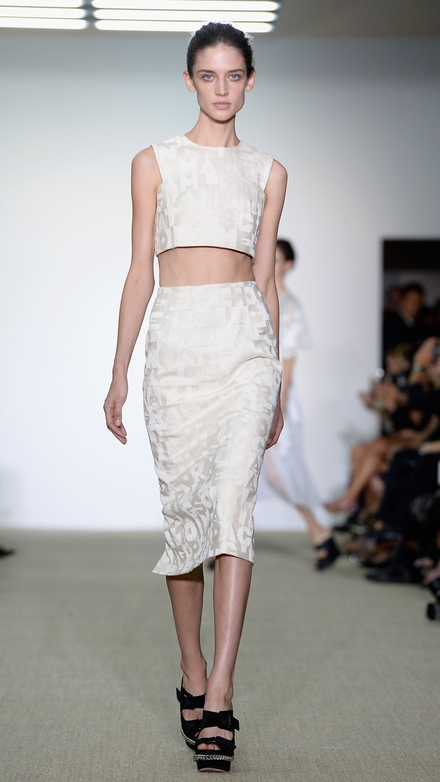 Giambattista Valli
Bold Patterns
Florals, tribal patterns, bold colours, artistic prints – there was a lot on offer for those wishing to make a statement and branch out from wearing solid colours.
The Dior show was full of bold colours and contrasting prints with Chanel one of the most colourful runways from the clothes down to the models' make-up and wigs.
Givenchy, Nina Ricci, Valentino and Balmain were among those who contributed to the bold pattern trend that was clearly a winner at Paris this week.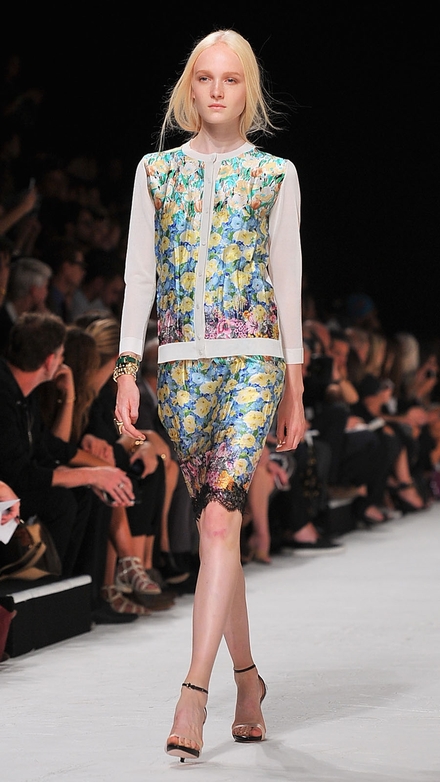 Nina Ricci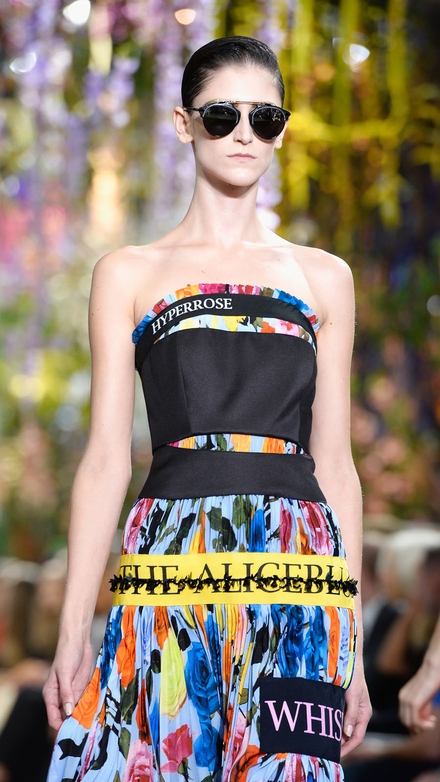 Dior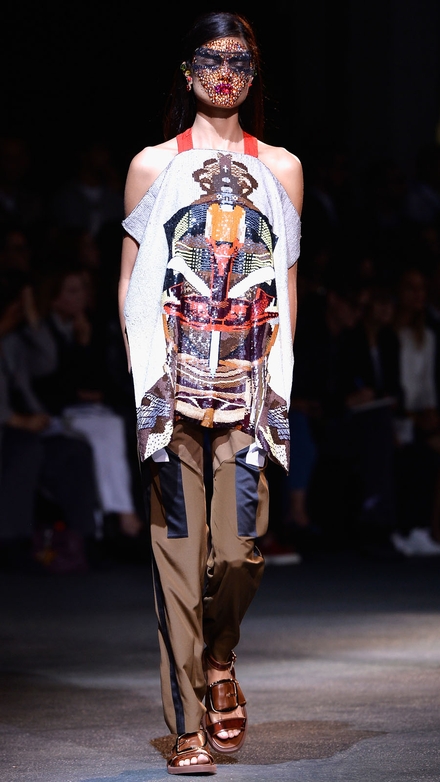 Givenchy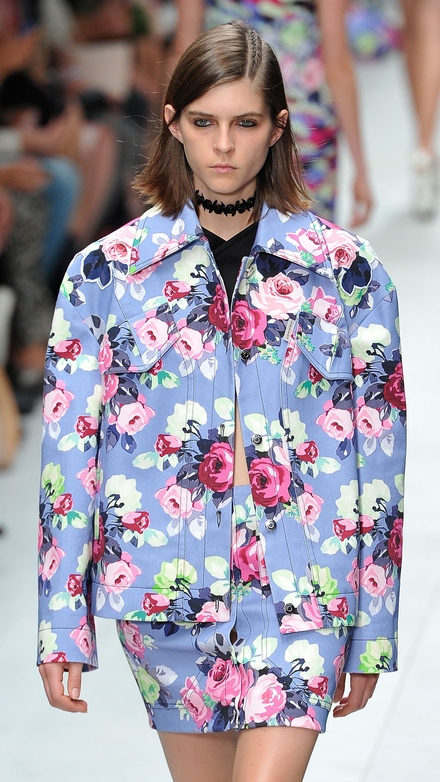 Carven
Special Mention
Valentino's show at fashion week took the crown for the most regal runway. The show was a personal favourite with his collection a modern twist on an old and classic style.
The detailed embroidery and use of colour was truly stunning and with the models' make-up decidedly understated the clothes spoke for themselves.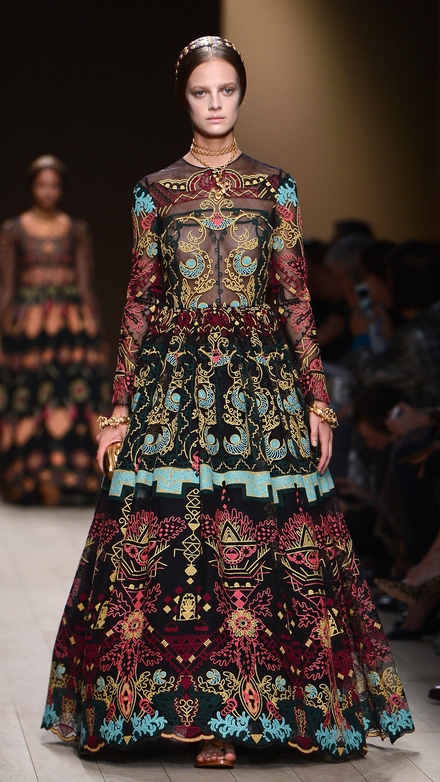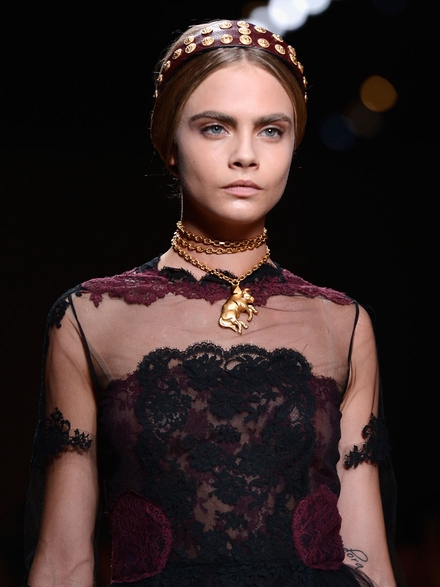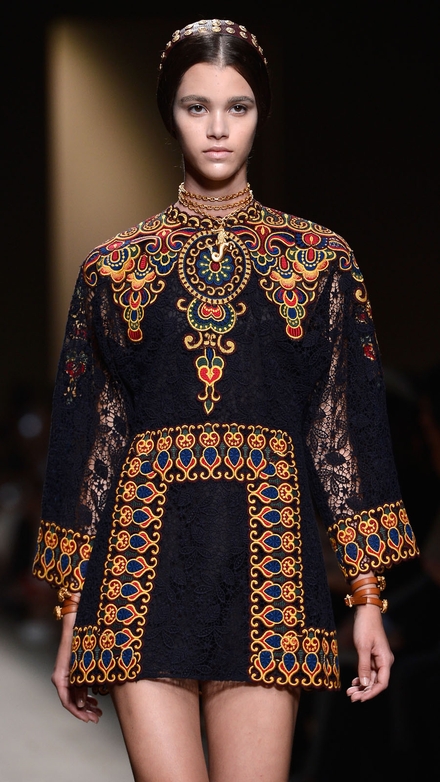 By Sinead Brennan