The show was called Lights and Shadows and this theme could be clearly seen in the chiffon and organza dresses in dreamy prints that made their way down the runway.
There was also plenty of sparkle to be seen in jewelled neck scarves, crystal studded clutch bags and embellished dresses.
Traditionally a fan of millinery, Armani's show stopper featured three huge mortarboard inspired hats in pink blue and black however the rest of the collection was surprisingly hat free.
This collection is one that will appeal to those who favour a more sophisticated, girly approach to fashion and we will no doubt be seeing designs inspired by Armani's pretty hand painted florals and loose pastel cocktail dresses on the high street very soon.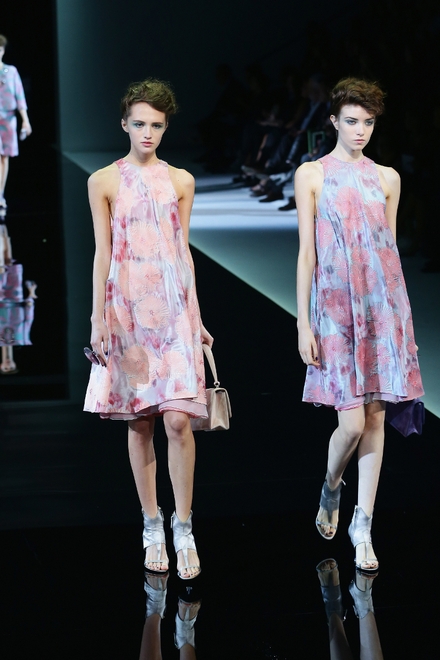 Georgio Armani s/s 2014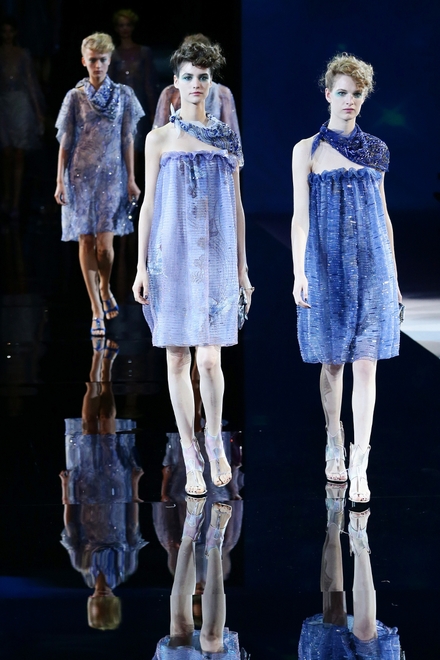 Georgio Armani s/s 2014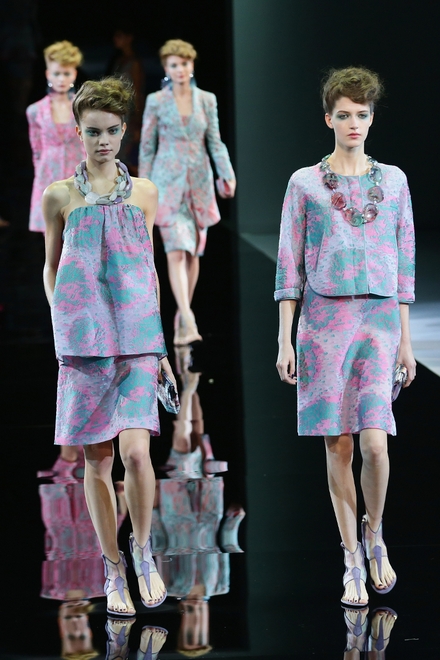 Georgio Armani s/s 2014