Hello summer! With bold colours, striking stripes, strong Atzec patterns and classic monochrome, this summer's look is all about making a statement and being seen. Whatever age you are, the message is don't be shy. Experiment, own it, nail it. Check out our fashion tips below and embrace your very own 2013 fashion season.
WHITE BLAZERS: The white blazer is making a summer comeback. Wear as a slick suit for a glammed-up evening or on its own over shorts or a simple black mini dress.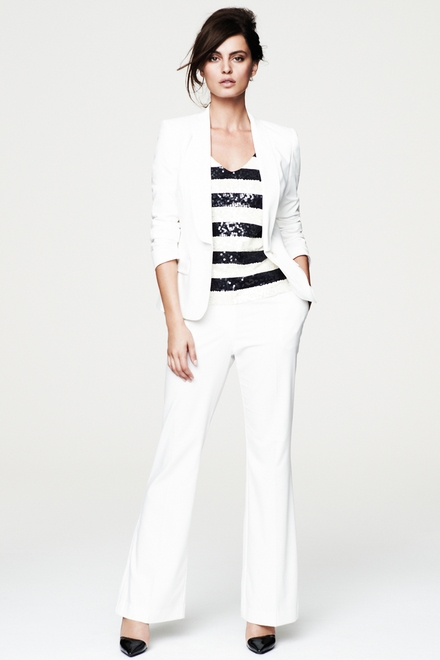 F&F White Blazer €32
THE JUMPSUIT: The jumpsuit has been the surprise celebrity fashion craze of the season. Everyone from Gwyneth Paltrow to Rosie Huntington-Whiteley have been spotted wearing one. Get ahead of the fashion game and start wearing yours now.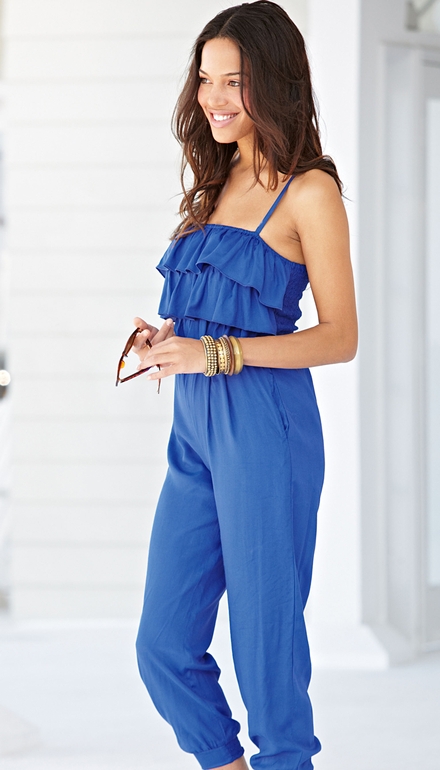 South Ruffle Detail Jumpsuit €40 Littlewoods
THE DRESS: Back in a big way. Whereas people have been wearing jeans with a dressy top, the dress is really taking over. It's very easy to wear and anything goes with lengths. One of the most popular is the maxi shape which harks back to the 70's. The brightly coloured body-con dress is also a huge trend for younger girls want to show off their figure – perfect for days on the beach or nights on the tiles.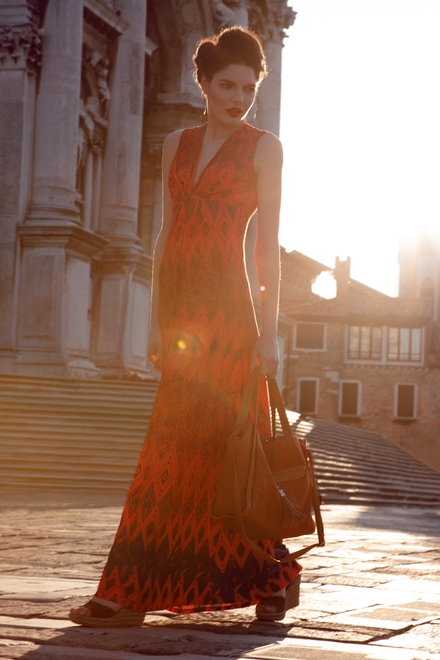 Maxi dress €50 tassle shopper €40
STRIPES: Whether horizontal or vertical, the stripe is everywhere. But make sure you put the pastels and neutrals firmly at the back of your wardrobe and 'work it' with bold, bright colours in a myriad of combinations. Run quickly to Next to brighten up your everyday work wear or, for summer fun, try out a pair of hot stripe wedges from the latest collection at Dune.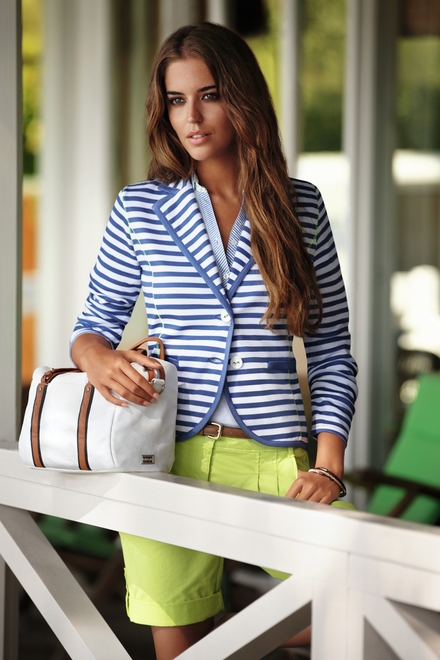 Striped jacket €90 Betty Barkley
PRETTY PRINTS: Either floral, Geometric or Atzec. Every label has some form of pretty prints and we've seen a lot of them at the races. Choose a funky top or even a little scarf to add summery colour to your wardrobe.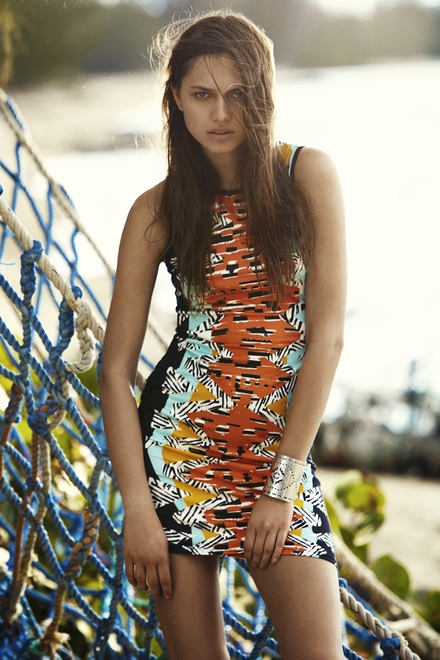 Fluro Zebra Bodycon Dress €15, Aztec Cut-Out Bangle €4 Penneys
KAFTANS: This goes back to the ethnic inspiration from Morocco and it's part of the boho revival. They go from a short top, to dresses you can layer over jeans to full-length. Kaftans suit all body shapes and they're great for an older woman because they're floaty, low on the V and cover the arms.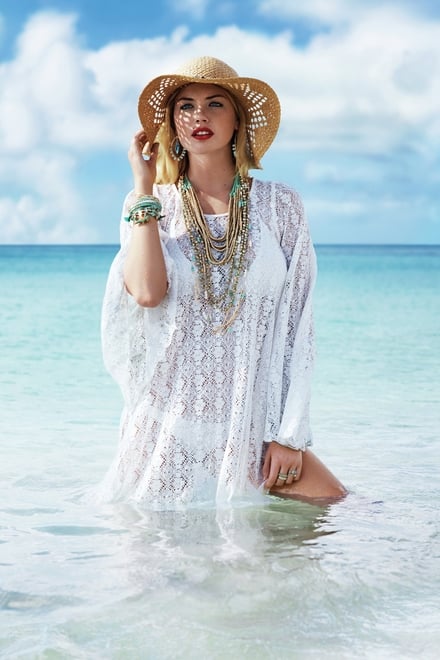 BIG SUNGLASSES: Homage to old Hollywood glamour, perfect teamed with a tight pony-tail. Missoni and Dior have got some great ones and the high street has followed suit. Classic, understated tortoiseshell and black are the best.
CHUNKY WEDGES: Wedges are the shoe must have this season. Because there's a loose, full silhouette for summer, you need the balance of something a bit chunkier and a wedge espadrille, cork or wooden wedge gives you that. They're really comfortable and great for holidays because they give you a feeling of elegance.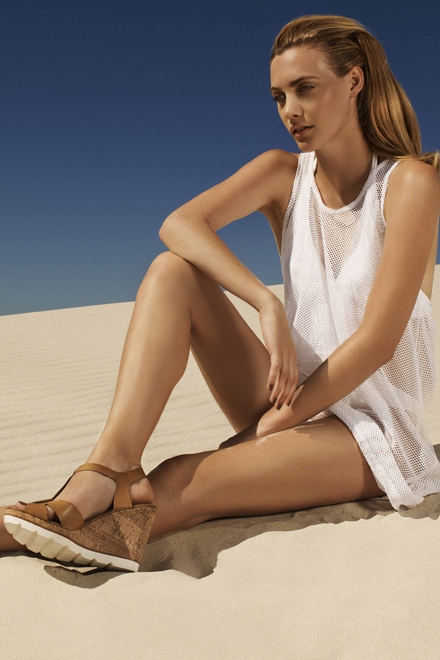 Dune Giraffe Wedge Heel €99
CROPPED JACKETS: This season's cover-up, great teamed with a full skirt or fluid trousers, as seen on the likes of Rihanna and Jessie J. They go with anything, and when you wear them with a full skirt it balances out your top. Any figure can get away with a crop jacket - the bigger you are, the more tailored you should choose but if you're slim go for unlined cotton, linen or denim.
Georgina Heffernan