Why do we love it so much? Perhaps it's because they work with anything from jeans and studded boots to a pretty floral dress and high heels. Almost all the main brands and high street shops have their version of a leather biker and many have half a dozen styles – and whilst black is favourite, grey, pink, green and metallic bombers are all on the racks too. But what's the best way to wear it?
Well, the great news is that the biker jacket looks great with just about everything, but if the full-on rock chick look - complete with slogan tee, skinny jeans and chunky boots - isn't your thing, soften a biker jacket by wearing it over a pretty dress, preferably in a bright colour.
This will make it much easier to wear across a range of ages. If you like, you can add an edge with stud detailed footwear or accessories, which will keep you from losing the rock vibe.
Here are a few of our favourites...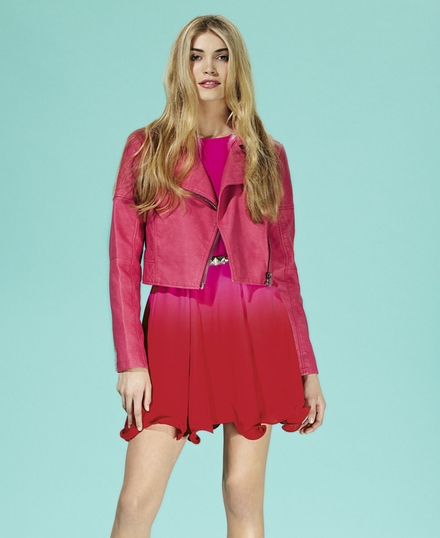 Diamond By Julien MacDonald €78 Debenhams
Denim biker jacket €35 Dunnes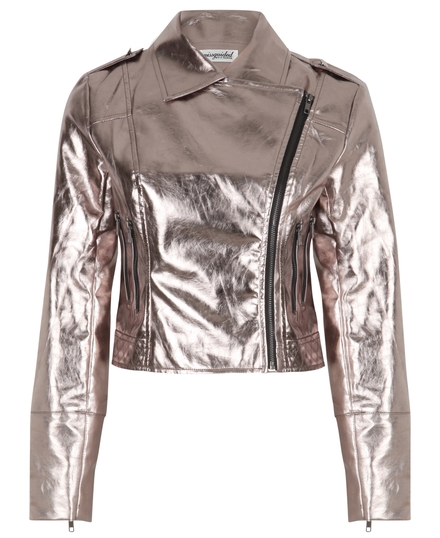 Tanvi Metallic Biker Jacket €49 Missguided
Pilot jacket with studded detail €45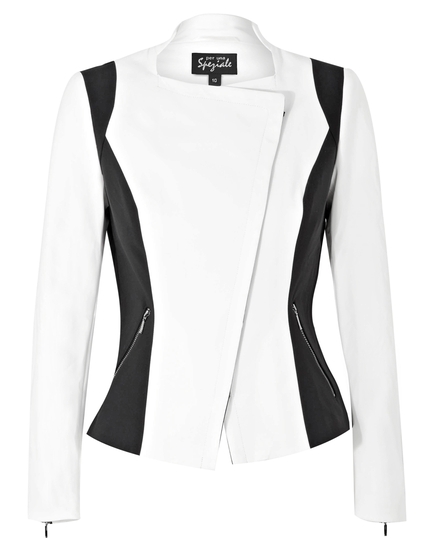 Per Una Speziale Biker Jacket €99 at Marks & Spencer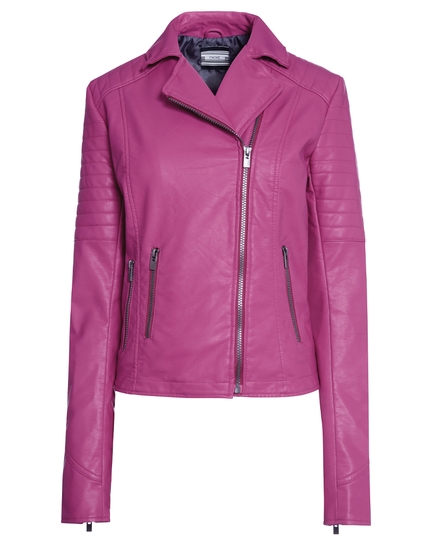 Next fuchsia faux leather biker jacket €45