Q. I've noticed a lot of jumpsuits in the stores and I'm very tempted to buy one. How can I wear a jumpsuit without looking like a paratrooper?

A. Ah, the jumpsuit. The enemy of non-perfect bottoms everywhere, this tricky-to-pull-off (in every sense) garment has been everywhere lately and has been spotted on celebrities such as Rihanna, Gwyneth Paltrow and Miley Cyrus.
Unfortunately, it's the one piece of clothing that will neatly divide women into two camps: goddesses and frumps. You see, the problem with a jumpsuit is that it makes your bottom look long and flat (never a great look). On the upside it also tends to make your legs go on forever. So the key to buying a jumpsuit is a rear view mirror in the changing room. And don't throw your usual style rules out the window - if a halter neck makes your shoulders look big normally, a halter neck jumpsuit will do the same, and if wide leg trousers make you look stumpy, a wide leg jumpsuit will too.
If you're tall, wear yours nipped in at the waist with a long flared trouser and you'll nail that 70s retro look. Or if you're a curvy girl, how about a short and sporty knee-length number, which will work with a block heel or flats?
Want to slim your hips? Go for a strapless style or a statement necklace to draw the eye upwards. Next, a towering pair of heels or platforms, particularly peep toes or gladiators, which look great with this trend. Depending on the shape of the neckline, add a bold piece of statement jewellery such as a long chunky necklace and complement this with matching bangles. Finally, for a glamorous evening look, wear with a tailored jacket and a stylish clutch.
Problem solved.
Georgina Heffernan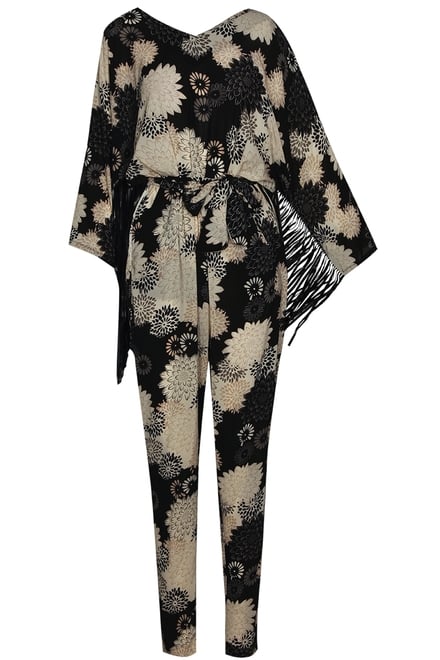 Boutique Sahara Oriental Print PVC Tassle Jumpsuit €35 at www.boohoo.com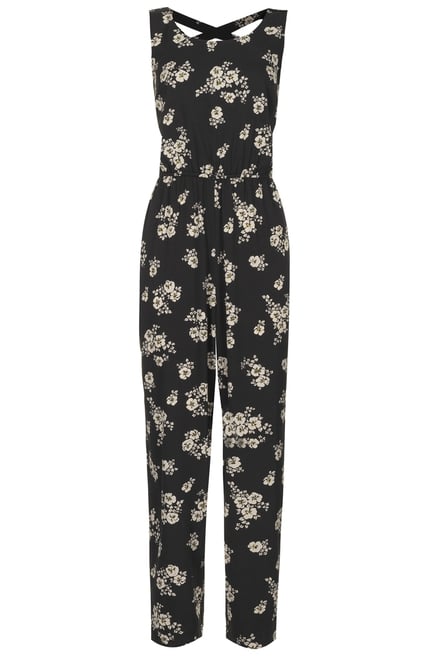 Floral jumpsuit, €16 Penneys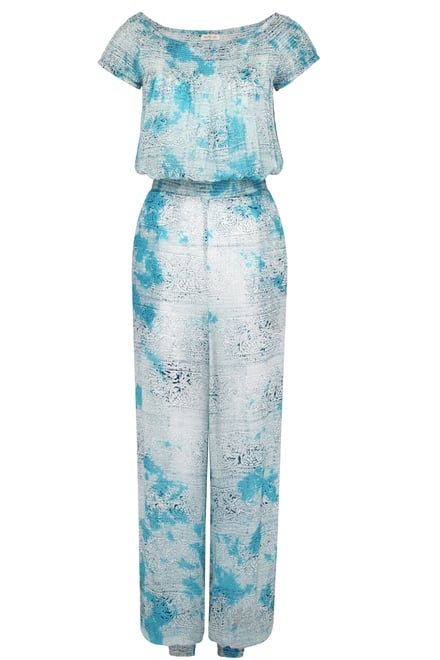 RCA Dipali Printed Jumpsuit €83 Monsoon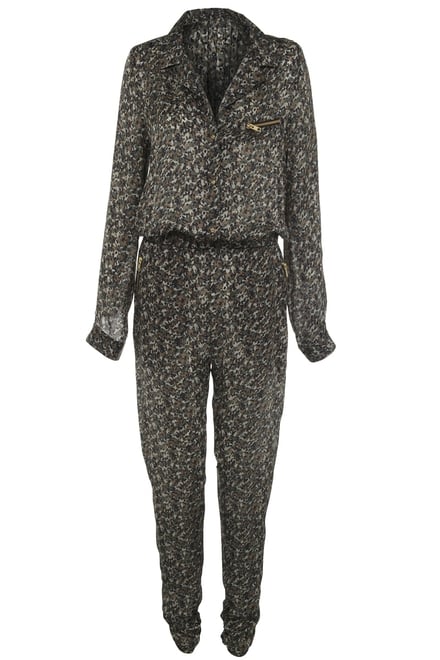 Dione Animal Print Jumpsuit €59 River Island