In a surprise coup, the British high street favourite was also the favourite in New York City for this week's Costume Institute Gala as the brand dressed the most starlets on the night.
Actresses Jaime King, Ashley Madekwe and Julianne Hough, supermodel Jourdan Dunn and socialite stars Chloe Green and Nicole Richie were all dressed in couture gowns by Topshop for the event, which is dubbed within the industry as 'The Fashion Oscars'.
If you had your eye on any of the gowns, in hues of black, white and grey, constructed with lace, beading, fringe and jewel embellishment, you can soon get your hands on them as five will land in select Topshop stores by the end of the year.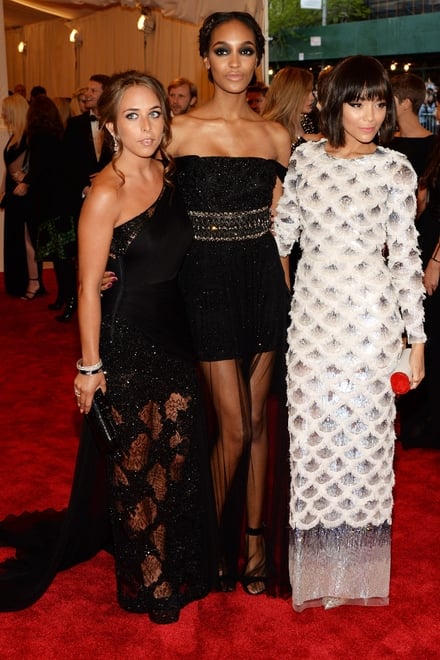 Supermodel Jourdan Dunn, famed for being the face of Burberry and honoured at the London 2012 Olympic Games, wore a beaded black, off the shoulder mini dress with a leather embellished waistband and sheer maxi skirt overlay.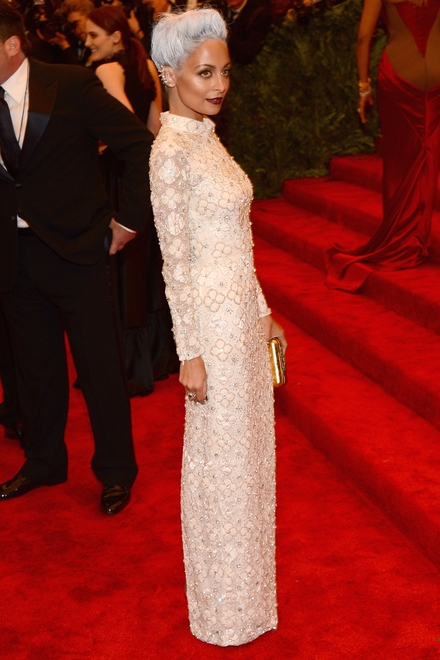 Nicole Richie, whose hair was coloured bright silver, arrived in a long-sleeved, ivory column gown with floral diamante-encrusted embroidery. Revenge star Ashley Madekwe wore a column maxi dress with an ombré sequined shell design and light fringe.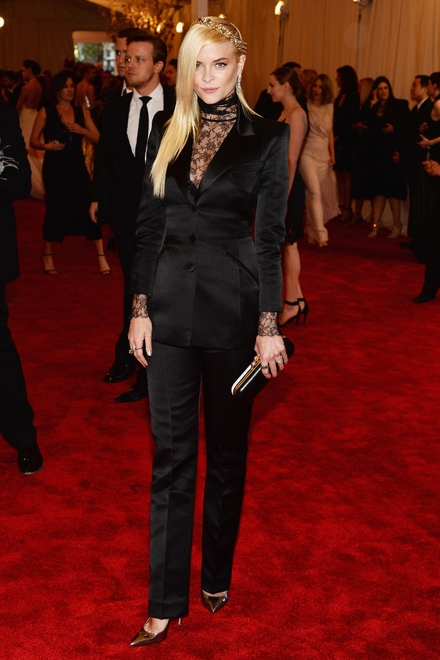 Actress, and expectant mother, Jaime King, who also wore a dazzling red number by Topshop at the same event last year, opted for a black silk tuxedo suit and black Chantilly lace blouse with a spiked hairband.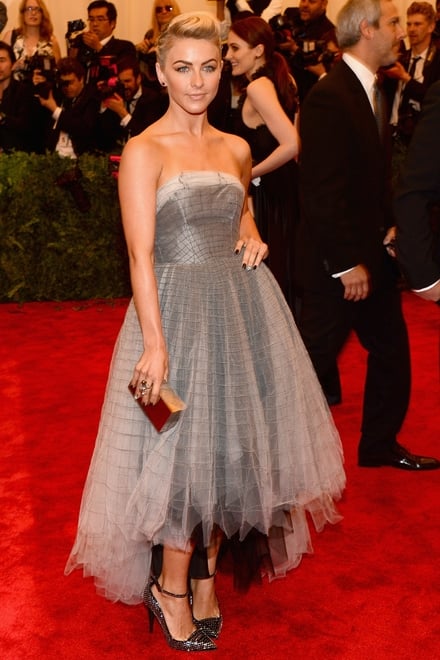 Celebrity dancer turned singer/actress Julianne Hough arrived in a full-skirted strapless tulle dress, in various hues of grey and silver. While heiress to the Topshop empire, Sir Philip Green's daughter Chloe, wore a beaded black one-shoulder gown, though it is unclear whether her style will land in stores.
Vogue and the Telegraph report that the other five styles will go on sale, with the former commenting that the prices will range from £300 (€355) to £500 (€590) and select styles and sizes will go on sale at the flagship London store on Oxford Street, American stores in Los Angeles and New York, as well as online on topshop.com.