Annette O'Brien Make-up Artist

KEY LOOK
Bold matte lips are huge this summer. Make sure you keep all the focus on the lips not the eyes by using a velvet textured lipstick. Bright pink is the colour of Summer 2013 and even a subtle ombre on the lips looks great; this is where the outer lip colour fades toward the inner lip. Remember to blot the lip with a tissue and make sure to keep glosses and shimmer at home!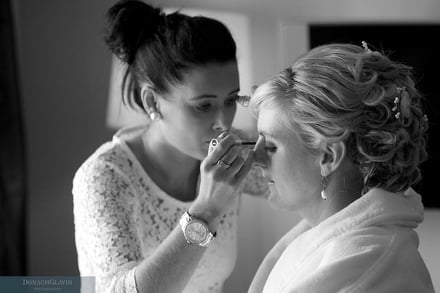 CATWALK INSPIRED
I am so excited to see 60's inspired make-up looks returning this season. Chanel and Dior perfected this at Paris Fashion Week with bright coloured eyeliner, jewels on the eyes and mega lashes. It's a fun, dolly and easy look to achieve as you keep your eye shadow minimal and play with the liner and lashes. I recommend MAC Fluidline gel liner because of their amazing colours and easy application. This is a product you will always find in my kit. And ladies invest some dramatic strip lashes. After previous seasons of natural lengths bold, endless lashes are back!
MUST-HAVES
We all love that fresh feeling of wearing little or no foundation on our skin and summer 2013 trends are just that. Dewy, radiant, skin creates the perfect canvas to sculpt the cheekbones with rich, warm bronze tones for a sunny summer finish. One of my secret products to achieve this look is Laura Mercier Radiant Primer. Applied under a light foundation (MAC Face & Body foundation - a MUST for everyone) the skin will look youthful and will glow instantly. www.lebeaubeauty.com
Sarah Lanagan, Make-up artist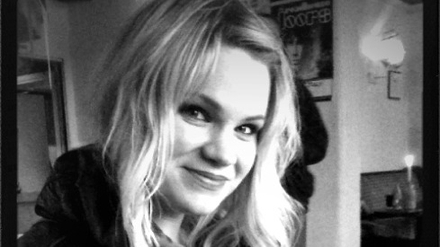 EYES
Pen eyeliners are a great, fuss free way to give your eyes definition whether you prefer a neat line tight to your lashes, a vintage flick, or something more dramatic such as one of this season's trends; 60s liner. My favourite thing about this type of eyeliner is that you don't have to be particularly artistic or handy with your make-up brushes to master using it; simply hold the liner as you would a regular pen and follow your lash line using short, even strokes - this will make it easier to get both eyes even rather than trying to create one perfect line.
COLOUR POP
One of my favourite trends for this summer is definitely bright, colour pop lipsticks which were seen at Giles, Prada and Erdem to name a few. Although vibrant shades of fuscia, red and coral are often present on many runways during the S/S season the matte, velvet effect used this year by make-up artists such as Pat Mc Grath gives an interesting textural twist to a traditional runway staple, especially when teamed with dewy skin and minimal make-up on eyes.
BOLD BROWS
Groomed brows that frame your eyes beautifully never go out of style and this season it's a case of the bigger the better. If you're considering growing out your brows a good tip is to ensure to tweeze in the natural direction of hair growth, this will allow for a smooth re-growth and avoid patchiness or spikes in future. Fill in gaps with a neutral toned powder or pencil - using light, upward strokes rather than a solid line looks far more natural. A touch of highlighter underneath brows helps to accentuate the arch whilst fly away hairs can be kept in place with a clear mascara or brow gel for a perfect runway ready finish.
www.sarahlanagan.com
Ann-Marie Carey Judd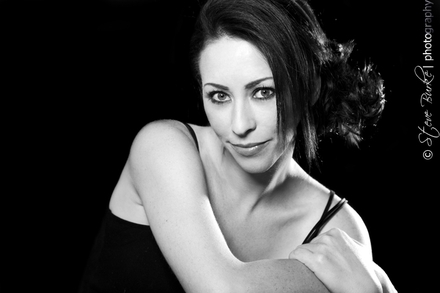 TOP TREND
For summer I'm loving the sixties trend for summer of graphic liner worn in the socket of the eye - pale lips and strong brows. This is a pretty look and can be worn day or night and is easily achieved. Lashes are still prevalent and if used to add volume can look pretty with this look.
If you're not so fond of the pale lip you could add a pink colour, as my Nanna Carey used to swear that lipstick and powder always made her look and feel better, and she never left the house without her Mac Pressed powder and Mac Dusty pink lipstick.
Products to achieve this look:
Foundation: Make Up Forever HD foundation
Liner: Make up Forever Waterproof Black gel liner
Lipstick: Mac Naturally Eccentric
Gloss: Make Up Forever LAB SHINE Star Collection "SO"
www.annmariejudd.com
Compiled by Georgina Heffernan.