Floral is a fashion trend that just keeps coming back, reinventing itself in different styles, from outrageously bold blooms to delicate spriggy prints and technicolour bouquets through to monochromatic petals.
Designer Ralph Lauren made multicoloured blooms a key theme for his spring / summer collection, while Erdam opted for glorious rose prints with a vintage feel.
The ladylike belted floral dress (very Kate Middleton) emerged as a key look, while the floral trouser is a huge transition piece. Pair yours now with a chunky pastel knit. If that's not your thing - Topshop's fab floral print playsuit in pastels will also give your wardrobe a floral makeover. It's a look everyone can carry off: the dramatic prints are perfect for those who like to get noticed, while the smaller patterns are just the thing for fashion wallflowers who prefer a more low-key approach.
HOW TO WEAR IT
Mix floral with another print such as stripes for a more creative look; just make sure you choose colours that match and complement each other. Be warned - any more than two different prints just doesn't work.
A repeat pattern all over has the danger of looking like wallpaper, so go for more abstract designs or floral trims for a more up-to-date look.
Florals don't just come in chiffons and silks; try them in cottons and linens, too, which give a completely different effect.
Keep accessories to a minimum if you do wear a lot of floral print or you could be in danger of looking too cluttered.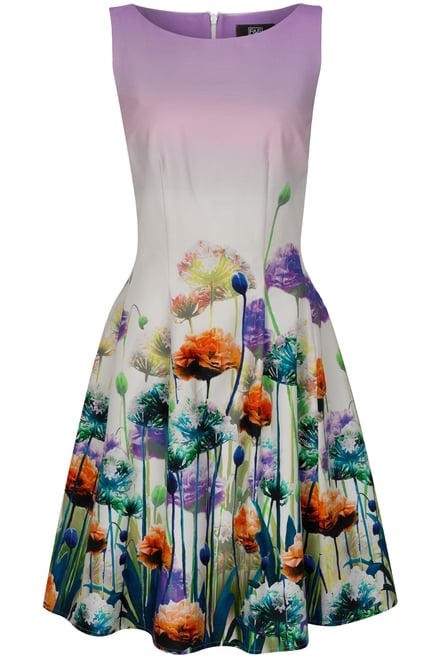 F&F Limited Edition Purple Graphic Floral Print Tulip Dress €39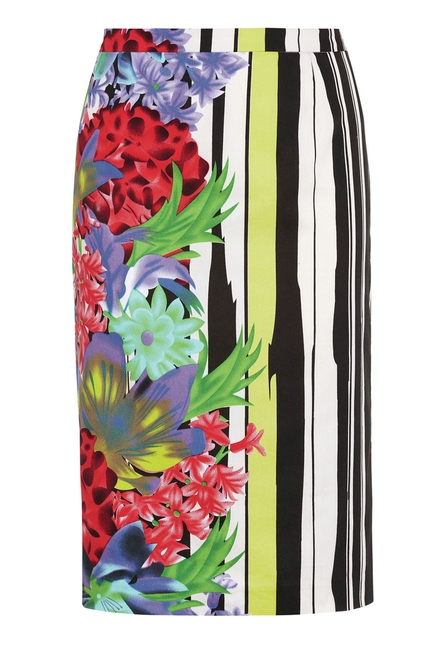 Floral Printed Pencil Skirt €43 Next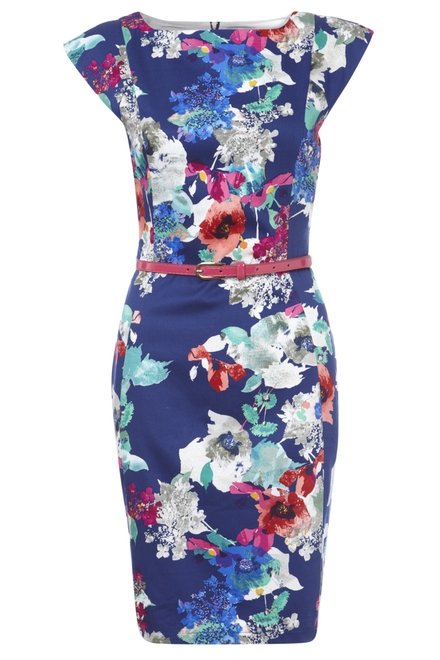 Navy floral pencil dress €45 by Apricot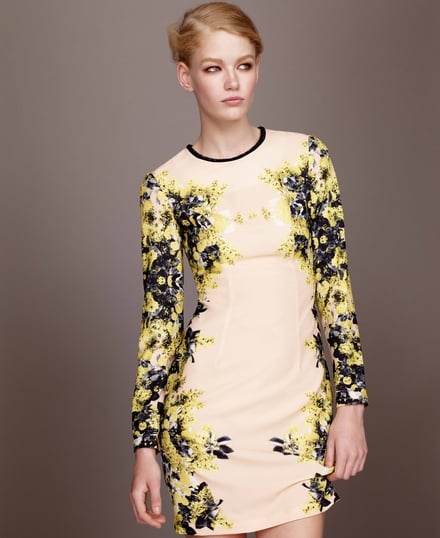 ASOS Bodycon dress in rose mirror floral print €73