You've started to eat organic food, sold the SUV and have banished bleach from your bathroom cleansers. You're the quintessential natural woman.. except for those luscious locks you continue to colour. Don't worry, you've got company: A recent survey has shown more than 67% of Irish women dye their hair, and most of us rely on harsh chemicals to do it. That's because there are very few ways to colour hair without them… especially if you want to go blonde.
I was born to be a blonde, but that's not the colour I got. The first time my hair dried to a glorious shade of platinum, I was hooked, even though maintaining my hair colour has cost me an absolute fortune over the years. And I'm not alone, in a nation obsessed with youth and beauty, changing hair colour is nearly as commonplace as changing clothes. An extraordinary 91% of Irish women spend up to €100 each month on their locks, from those covering grey to those who like to highlight or frost. And in case you hadn't noticed, men are no longer immune to this particular vanity or the potential risks associated with it.
It has been years since I banished my mousy brown hair and I hadn't really thought about the chemicals I routinely doused my scalp with until I developed a rash over much of my neck, caused by an allergic reaction to the commercial hair colour I had been using. I discovered that many of the chemicals used in hair dyes have been linked to breast cancer and as if that wasn't bad enough, the ammonia and peroxide involved in the bleaching process have all but destroyed the condition of my hair.
I was desperate to find a kinder way to go blonde, so when a friend told me about the Herbatint natural range of hair colourants, I decided to give it a shot.
The range: Known as Herbatint when bought over the counter, it was developed in Italy and has actually been available in the UK for 20 years. It distinguishes itself, out of all its competitors, with a safer formulation on the toxicological scale because it uses fewer substances that can raise potentially sensitivity or become toxic.

What was it like? Before I tried this product, I read many online reviews and the results were varied to say the least. Some people reported that Herbatint left hair very dry and turned their locks orange, while others were almost evangelical in their praise of the product. The box came with two bottles of solution, which you mix together and there is also a powerful conditioner included in the pack. I decided to choose the lightest shade, which was a very light platinum blonde, and was pleasantly surprised to discover that the smell was actually quite nice, almost floral, with none of the strong ammonia stench I'd become accustomed to. The gel was also very gentle on my scalp and there was no stinging at all. So I waited anxiously for 40 minutes, wondering if it would work at all.
The result: I was, quite simply, astonished at the result Herbatint gave me. After the treatment, my hair felt in wonderful condition and it had managed to lift my mousy brown roots to a light blonde tone. The shade was probably a good bit more 'golden' than I would usually choose but I still was very pleased with the end result. It was easy to apply, inexpensive and left my hair with a wonderful glossy sheen - all without a chemical in sight!
Herbatint is available from most good health food stores and retailers.
You can buy online from the following sites:
• Buy Direct from Gentlebodycare
• Buy Direct from Goodness Direct
• Buy Direct from EcoGreenStore
Price: €8.50
BEFORE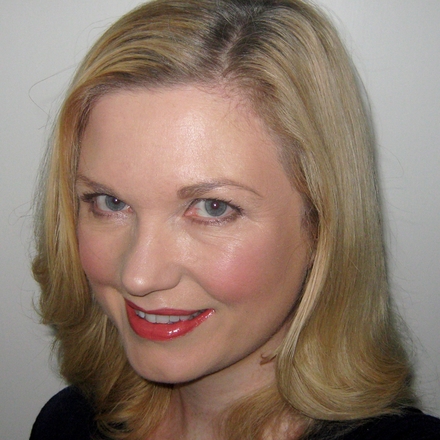 AFTER