The company is calling on art and design students and graduates nationwide to submit a design for its Centra bag for life.
Artist and fashion designer Helen Steele will judge the overall winning design along with a selection of panellists. The overall prize for the winning entry is the use of their design on the charity bag which will be sold in 460 Centra stores nationwide throughout the month of October (Breast Cancer Awareness Month) along with a MacBook Pro.
Art and design students and graduates can register their design online at www.centra.ie.
Entry to the competition closes on March 15 with the winner being announced in April.
Helen Steele said: "I know many people who have been affected by breast cancer so I'm delighted to be involved in this campaign.
"We are calling on students and graduates to submit some creative designs that will capture our imaginations and ultimately be something that people will want to purchase and shop with, with the money going to such a worthy cause."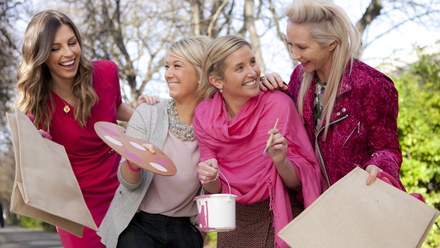 Visit www.centra.ie for more information on the student design initiative.