John Galliano is set to return to the fashion world, with a temporary stint with Oscar de la Renta in his New York studio.
Following his dismissal from his top position at Dior almost two years ago, after footage of the designer making anti-Semitic remarks leaked online, Galliano had taken time out of the spotlight to focus on addressing his personal issues.
In a statement, de la Renta says "John and I have known each other for many years and I am a great admirer of his talent".
"He has worked long and hard on his recovery and I am happy to give him the opportunity to reimmerse himself in the world of fashion and reacclimate in an environment where he has been so creative", the designer added.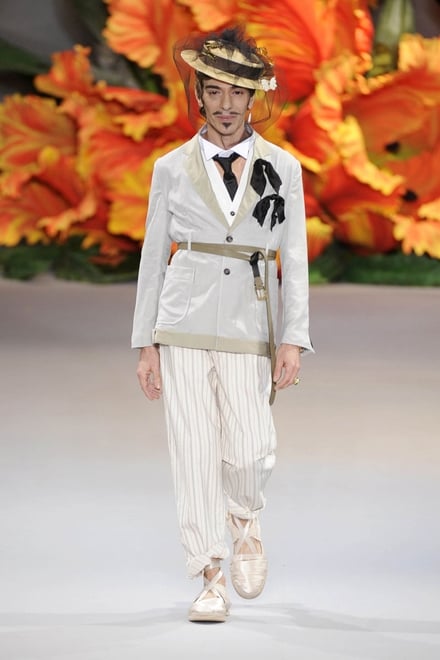 Speaking about the repercussions of his outburst, which was captured on video and circulated across the internet in March 2011, Galliano admits "I am an alcoholic".
"Several years prior to my sobriety, I descended into the madness of the disease", the designer explains in the joint statement. "I said and did things which hurt others, especially members of the Jewish community. I have expressed my sorrow privately and publicly for the pain which I caused, and I continue to do so. I remain committed to making amends to those I have hurt."
"I am grateful to Oscar beyond words for inviting me to spend time with him in the familiar surroundings of a design studio," Galliano concluded, adding "his support and faith in me is humbling."