If you're a fan of palettes then you are sure to ADORE the new Face & Eye Bliss Palettes, which come in two colourways.
These dinky white gloss compacts each contain a sheer blush on the top tier and three shimmery satin eye shadows on the second tier.
I tried the Rose Bliss Palette which features a gorgeous blush in a very subtle rose shade, this gives just a hint of colour to cheeks. This is definitely most suited to the pale skinned among us.
There are three shadows in Iced Pearl, Flesh and Hibiscus. The Iced Pearl is best for highlighting, while I use the Flesh all over the lid for a hint of golden shimmer. I use the Hibiscus as a pop of colour along the top lashes.
There is also the Coral Bliss Palette which contains a coral blush and shadows in Opal, Shimmer Greige and Swimming Pool Turquoise.
I was already a massive fan of Armani's Blushing Fabric Second Skin Blushes, which are silicone based cream blushes that leave a natural looking pop of colour on the cheeks. Now there are two new limited-edition shades - High Density Orange and Fuchsia - to brighten the complexion.
Lips take a backseat with this collection with two nude, natural shades of the brand's Rouge d'Armani Sheers in Beige Rose and Beige. These translucent lip colours provide a neutral counterbalance to the bright eye and cheek colours.

Finally there are three new shades of the lovely Face Fabric products, which provide sheer, semi-matte coverage for the skin.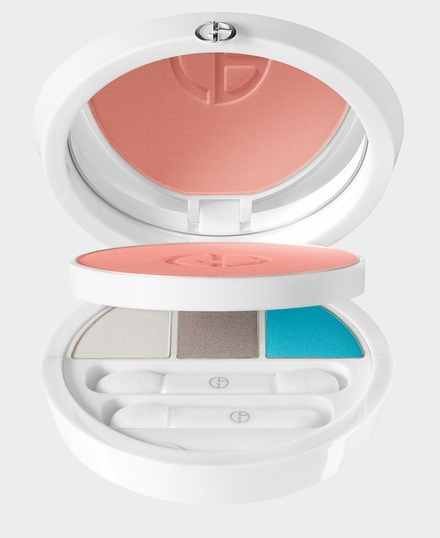 Spring Collection 2013 Palette in Coral Bliss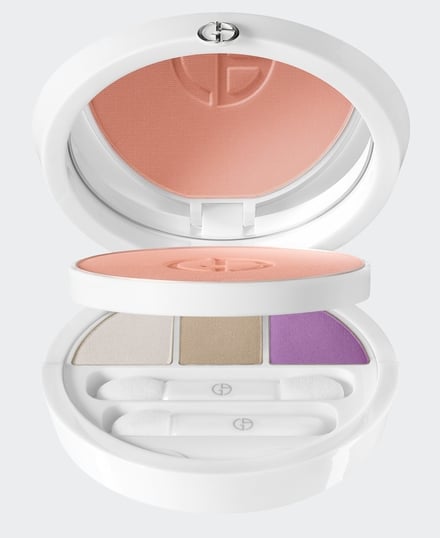 Spring Collection 2013 Palette in Rose Bliss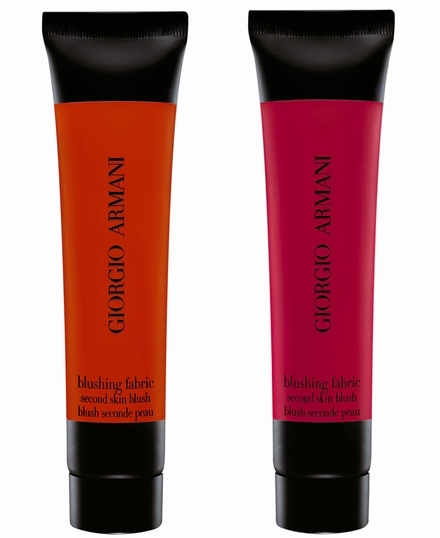 Blushing Fabric Second Skin Blushes in High Density Orange and Fuchsia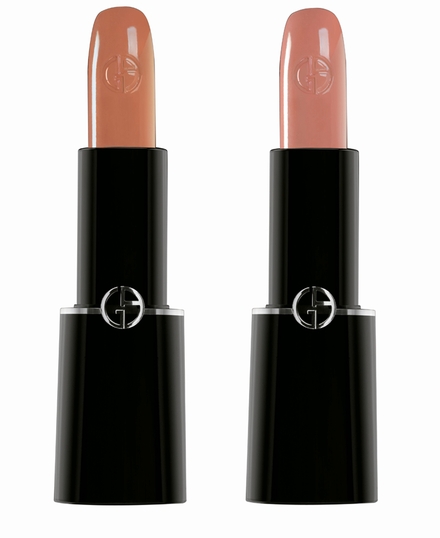 Rouge d'Armani Sheers in Beige Rose and Beige
Giorgio Armani Cosmetics are available exclusively at Brown Thomas Dublin and Cork, from the end of January with the following recommended retail prices:
Spring Collection 2013 Palette 1 & 2 €65
Rouge d'Armani Sheers Spring Collection 2013 100 & 101 €26
Rouge d'Armani Sheer €26.43
Face Fabric €40.66
Blushing Fabric €35.58