This year's themes in fashion include oriental, Baroque and graphic, while beautiful Spanish lace, colour blocking, military and safari are also strong across the board.
So, how to get ahead for 2013? Well, if finances allow, this is the time to invest in a wonderfully versatile biker jacket; it's been one of the key looks for autumn/winter 2012 but will continue to be a top trend right through to spring.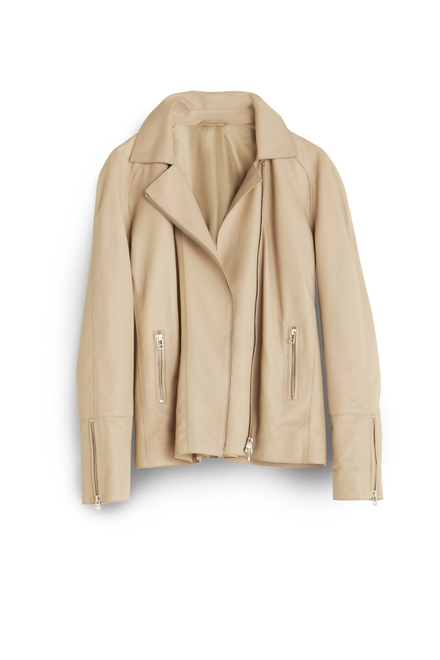 Hobbs leather biker jacket, in champagne and ochre, €440. Available in Arnotts, House of Fraser Dundrum and Dundrum standalone
Shapes next season are oversized and expect most things to be out of proportion - low crotches, dropped waists, jacket dresses, roomy pockets and billowy sleeves.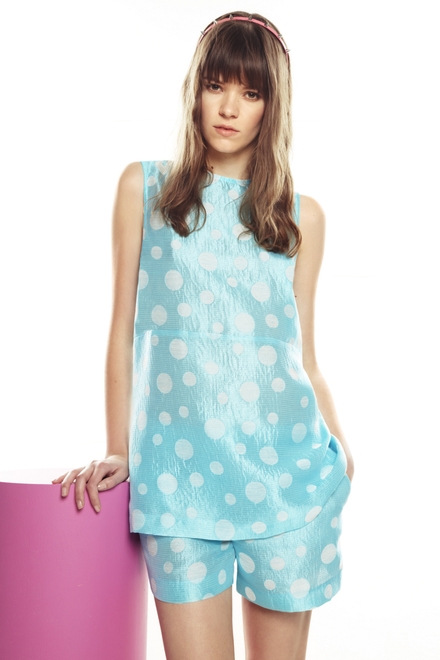 Outfit available at River Island, see in store for € prices
Colour is back with a bang. From neon pink to deep ochre or metallic silver-blue, and a slew of synthetic greens from traffic light to pale mint or lime, the season will be very bright, serene, and punchy without being aggressive.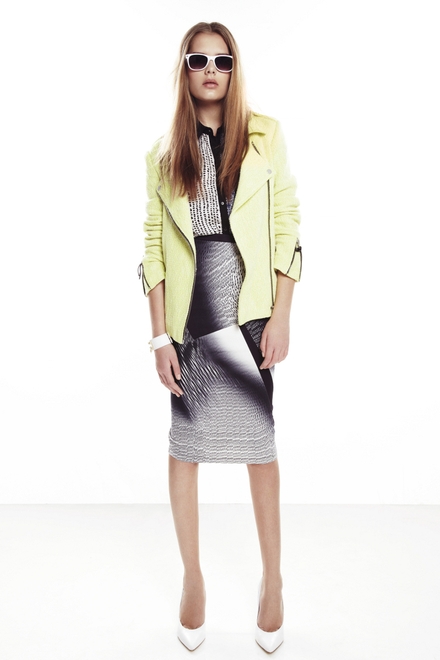 Outfit available at River Island, see in store for € prices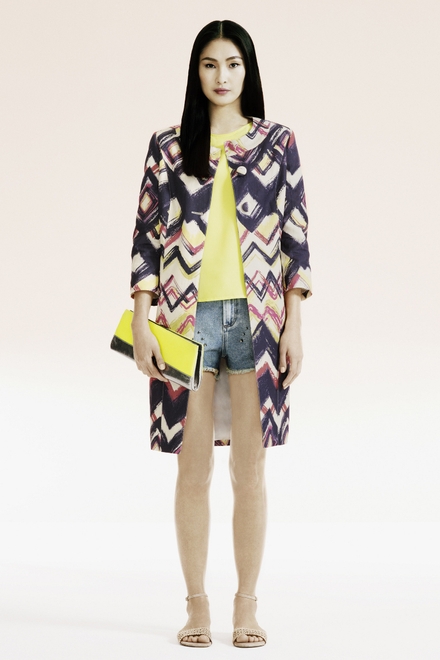 Outfit available at House of Fraser - Zig Zag Ottoman coat €195, Linea Lime T-Shirt €46
Dress from House of Fraser - Multicoloured digital print dress €143 Pied a Terre
Shoes are set to go from one extreme to the other, either skyscraper heels or flatter than flat and colours of the season are green and orange; with browns and blues making for a safer alternative.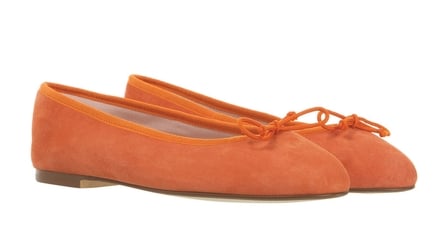 Orange ballet flats, Mint Velvet, £69
Tartan and plain are set to make a comeback. Gwen Stefani and the Duchess of Cambridge have been snapped in tartan and it's on its way to a high street near you. Tartan trousers, in flowing fabrics, and lightweight chiffon blouses are key items.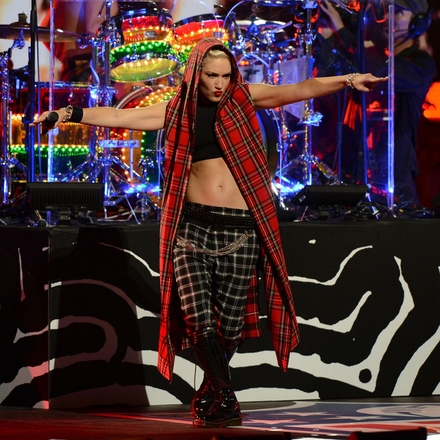 Queen of mixing styles, colours and fabrics - Gwen Stefani rocking tartan
Emerald is set to be the ultimate beauty colour of 2013. It effortlessly enhances green eyes, draws out blues, emphasises green undertones in hazel peepers and intensifies brown eyes to make them appear deeper. With your eyes, forget soft and smudgy, eye liner this season is really making an impact.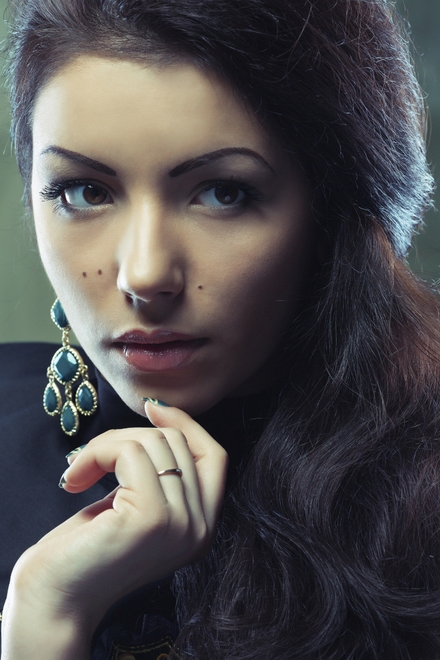 Emerald is set to take over in 2013, emphasising green tones in hazel eyes and highlighting blue eyes
In skincare, we are going to see interesting new developments such as collagen beauty sweets - they are like gummy bears but much better for your face. That's a big trend for 2013 and a tasty one too! Hot red lips are also an easy way to turn your look fabulous and slick of scarlet is all you need.
Georgina Heffernan