The Kilkenny vintage store, which is owned by Blanaid Hennessy, is once again organising this special sale which will see vintage clothes sold by their weight, at just €20 a kilo.
The event will take place in Langtons Hotel, John St. Kilkenny, kicking off at 11am and closing at 6pm.
The idea behind the a kilo sale is 'affordable vintage by the weight, not the price tag' and Hennessy decided to bring the phenomenon to Ireland after being inspired on a trip to fashion-forward Berlin.
"I really felt that this was an innovative way to shop for vintage." says Hennessy, "It's also incredibly wallet-friendly, as you can get anywhere from three to five regular items in a kilo. You can fill your wardrobe with the unique vintage clothes you love – while feeling very little money-related guilt!"
The necessary questions are answered. Entry to the sale is free. Yes, there are changing rooms. A menswear section of vintage clothes will also be available. Scales will also be available to check how much weight has been picked up so far and large bags are provided for shoppers to carry their chosen finds.
The last Kilo Sale was a huge success, with a massive crowd descending on the Langton Hotel to do some serious shopping. "We were overwhelmed with the turn out, it was really exciting and made us determined to come back even bigger with this one, with more stock and styles" Hennessy says.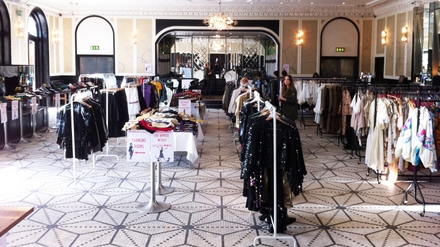 The function room before the previous sale began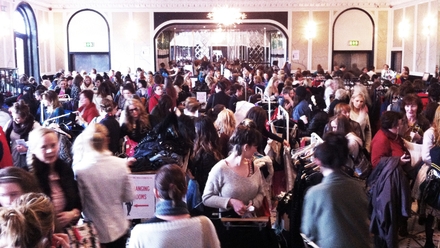 Mere minutes after opening the previous sale in Langton House
The sale begins at 11am tomorrow, Saturday the 27th of October. Blanaid does stress that shoppers try and come as early if possible to avoid disappointment; "As the old saying goes, and it really applies to vintage - 'once it's gone, it's most definitely gone!'"
For more info see Shutterbug's Facebook page, visit shutterbug.ie or call 056 7703312.