Kids, why not learn some Irish and have lots of fun with all-new Mya Go!? Starting on Monday, 5 July there's a double-bill every weekday at 1.25pm on RTÉjr TV!!
Mya Go lives in the bustling town of Everyday with the Go family, there's Mama Go, Dada Go, baby brother Sammy Go and her best friend Doggy Go.
Mya Go spends her days discovering the world around her, enjoying every experience that Everyday has to offer.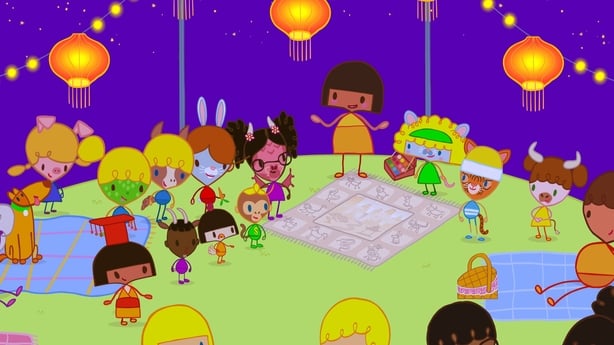 With a great sense of fun and go get it attitude, Mya Go and her friends are always ready for their next adventure and they want you to come along!
Click here to catch up on some of the shows from the series so far!