Did you know it is the third official language of Ireland? After English and Irish. It is also the first and/or preferred language of 5,000 Deaf people in Ireland. Approximately 40,000 people in general will communicate in ISL.
Use either the pictures below or the slideshow above to help master the ISL alphabet. You might notice that some of the letters are static and others are moving, letters such as, "J" "X" and "Z".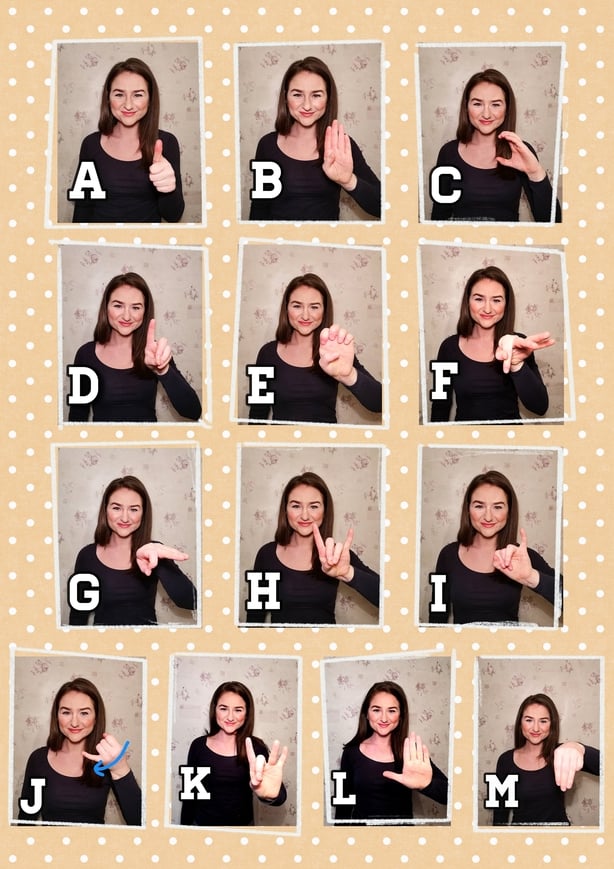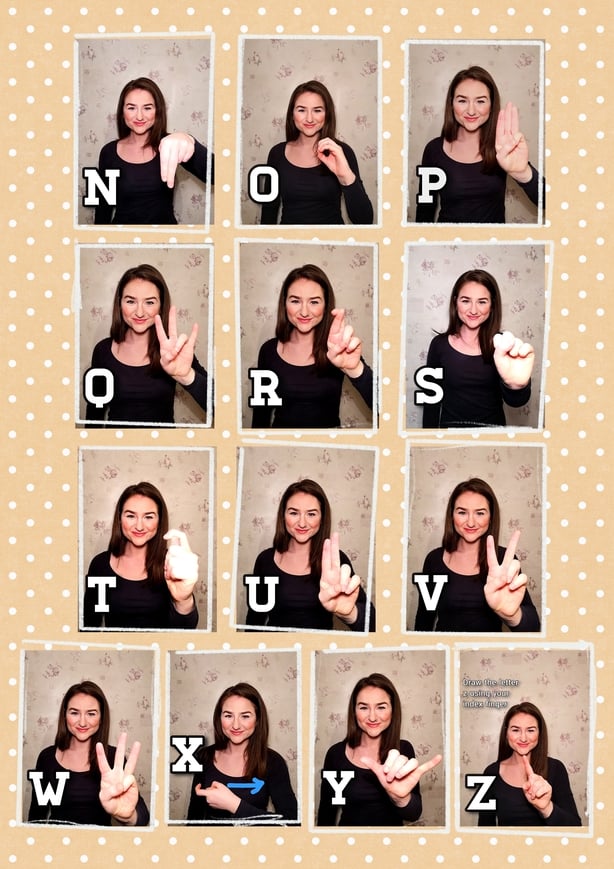 Make sure you follow the arrow to get these letters right! Also, can you mouth each letter as you sign them, without using your voice, give it a try and become a pro at ISL.
Laura would love to see you sign your name in Irish Sign Language!
You can also download a poster from our friends at Irish Deaf Society showing you all of the ISL letters here: 

Credits: Laura O'Grady works for herself under the name "The Life of a CODA". She is the only yoga teacher in Ireland to provide classes fully through ISL. You can find her on all social platforms