At this time of year everyone looks back on the year just gone and looks ahead to the New Year. Here, we meet Team Ireland athlete Séafra Guilfoyle who tells us about himself, how he started in sailing.
Séafra looks back on 2020 and how it all went and how he wants it to go in 2021...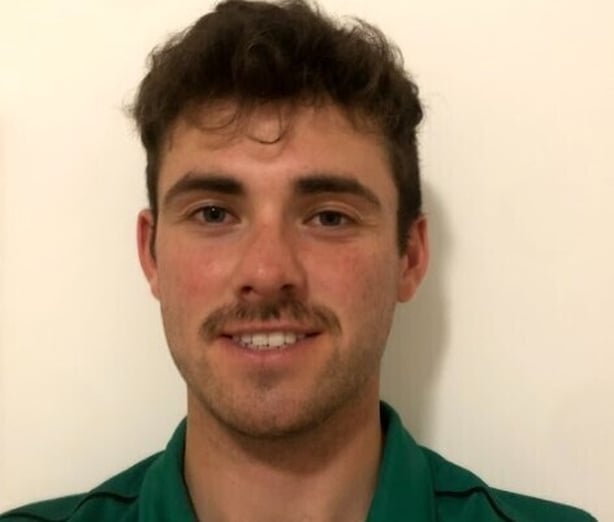 My name is Séafra Guilfoyle, I am 24 years old and I was born and raised in Myrtleville, a small place by the sea in Crosshaven, Cork.
My sport is sailing, I sail a boat called the 49er. Its a two person boat. There are two roles, one is the helm who steers the boat. The other is the crew, they are in charge of making the boat go as fast as possible. That is my role.
When I was young, my older sister had been sailing a few years before me and I wanted to follow in her footsteps, and being so close to the sea it was easy to get on the water whenever I wanted. So my parents started me on the summer sailing courses and I took the sport up from there.
How as 2020?
I would say 2020 was a tough year. My Olympic qualifier was cancelled and the Olympics postponed. I went a few months out of the boat as we weren't allowed to go back sailing during lockdown. Thankfully that has ended now.
My high point of the year was getting back into the boat and spending six weeks in Portugal training for the next Olympic qualifier in March.
What about the New Year?
I can't wait for what is going to come in 2021. I am hoping to fulfil my dream of representing Ireland at the Olympics, something i have worked so hard for.

As well as that, I am looking forward to continuing my studies in University College Cork in my final year of Economics. This means I won't be a student any more...
Any New Year's resolutions?
I try and make resolutions each year, but I'm not so sure I stick to them very well!
This year my resolution is learn how to surf! this was also my resolution for last year but this time I am going to get around to it!
If you would like to get involved in sailing you can get details for local clubs here: Try Sailing