It's the second last show of the series and we want to thank everyone who took part and watched After School Hub and Home School Hub in 2020. Tune in at the usual time of 3.20pm on RTÉ2.
It's been a crazy year, but there is always time to say thanks and keep everyone's spirits up. Roddy Doyle is here, Dr Niamh Shaw has a very special Space Hub and there are loads more messages from around the world. But first, we start closer to home...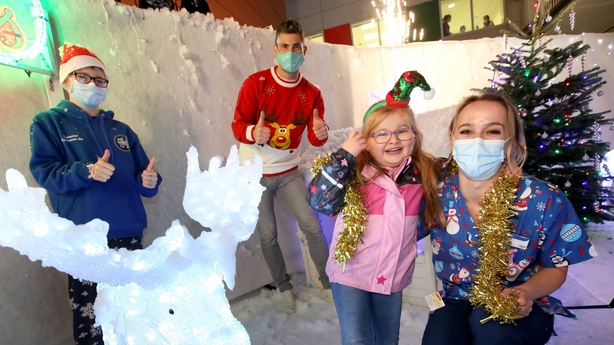 This year has been very hard for the people who work on the front line, especially in hospitals. After School Hub are honoured to bring you inside the doors of CHI at Crumlin where we meet some of the staff and patients who will be working or staying in the hospital over Christmas.
It's not an easy time to be anywhere but home, but the staff and everyone there do an amazing job and the children who they look after are the best around.
Check out what's on Thursday and all week here...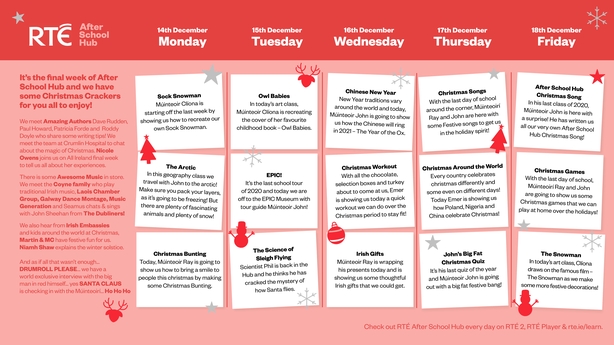 You can download the schedule HERE
Agus as Gailge ANSEO
Coming up on Thursday's show...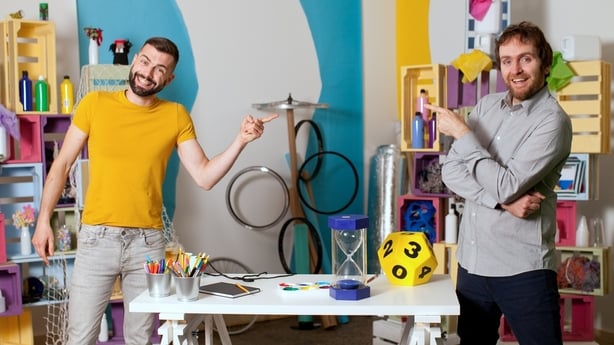 Múinteoir Ray has his guitar and is telling us all about his favourite Christmas songs. It's called Snow Is Falling by Shakin Stevens, BUT there is a slight tqwist as Ray only really likes the version by a band from Limerick called Giveamanakick.
Ray is joined by Múinteoir John too, and he tells us that his favourite song is actually by Dustin the Turkey from The Den! Tune in and sing along for a laugh.
Múinteoir John also has a very special Christmas Quiz. It's coming a day early because we have so much stuff to, well, STUFF into Friday's final show so make sure you have a pen and paper at the ready.
It's the last chance for John to show off his snazzy jacket in 2020!
It's the penultimate episode of Martin's Shed! We've covered what I want for Christmas, now what does Martin want..? #MartinsShed @RTEjr @WingNutGalway pic.twitter.com/Qyi8vyHyHN

— Merry-Clairemas (MC) (@MCluvs2laugh) December 17, 2020
Martin and MC must battle through it all as the orders for toys need to be filled. They don't want to let Rudy the Reindeer down, but the machine is totally banjaxed. Will a few belts of Martin's hammer do the trick? Tune in to find out!
Get to know MC more as she shares her favourite Christmas memories HERE
We are delighted to be joined by Dublin writer Roddy Doyle. He tells us all about how some of his books have made it into movies. There's one called The Commitments, but there's so much cursing you will have to wait to watch it.
Roddy also tells us how some bedtime stories for his own kids turned into his first children's book called The Giggler Treatment ten years ago. He also reveals how he includes lots of talk about poo which he thinks kids love but adults hate!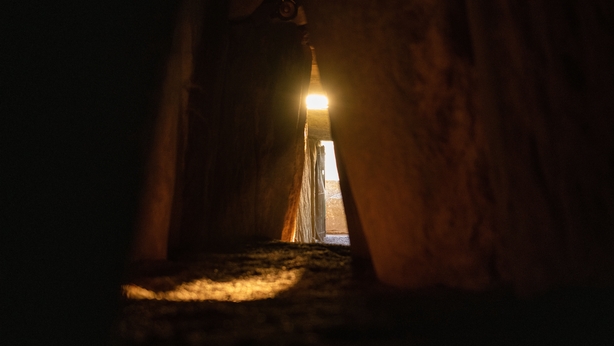 In a very special Space Hub, Dr Niamh Shaw explains to us how the planets Jupiter and Saturn are aligning to create The Christmas Star which has not been seen for hundreds and hundreds of years.

Meanwhile, in Meath at the ancient Brú na Bóinne sites they will celebrate the winter solstice next week to mark the shortest day of the year. Niamh explains what is going on with the sun and why our evenings are so dark right now.
There's more singing from the kids who sent us in their cool content and we have even more messages and shout-outs from people all over the world.
Tune in from 3.20pm on RTÉ2 and watch live or catch up on the RTÉ Player