Ahoy me hearties! In this episode we be talking explosions with ye.
OK. I give up. I don't think I'd ever make a very good pirate, as Phil points out to me in the show. Apparently I'm too refined…
So, for this episode we were asked: How do scientists make explosions? BOOM! KAPOW! WHAM!
Explosions happen when we mix different chemicals (AKA the building blocks of life) together and they react in an exothermic way. This means that when they mix, they give off a lot of energy and heat very quickly. If that reaction is confined in a small space then we can get an explosion!
(You can also mix chemicals together and they have an endothermic reaction, which means it takes energy in from the environment for the reaction to happen. The best example of this is boiling an egg!)
The original explosive was gunpowder, which was invented in China more than 1000 years ago and was originally used for medicinal purposes.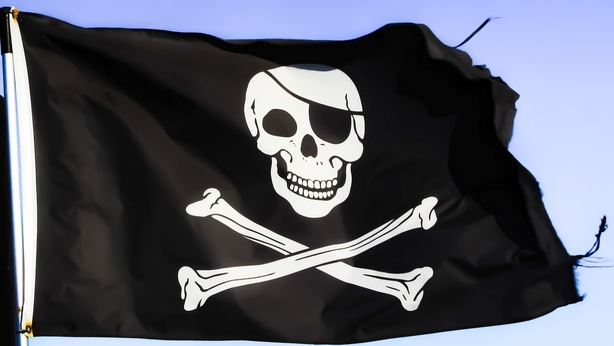 After that, Gunpowder became widely used as the propellant for canons and early guns. Shiver me timbers!!
For canons, pirates would have pushed gunpowder into the cannon, put the cannon ball on top and then pop a fuse into the hole at the top of the cannon. The fuse was lit, it burnt slowly down to the gunpowder which exploded sending the canon ball out against the enemy. So, to make sure that the people firing the canons could get well out of the way, they used slow burning fuses.
Actually, these are really simple to make at home!
All you need is:
Some kitchen scales
36g of Saltpetre
24g of Sugar
100% cotton string – about 1m
Water
A frying pan
An over tray
If you're going to make these, make sure you've got a responsible adult with you to help!
Here's what you do:
Pre-heat your over to 100 Degrees C
Measure out 36g of saltpetre and 24g of sugar
Mix 36g of saltpetre with 24g of sugar in a jar and give them a good shake
Get a frying pan with some water in it and bring the water to the boil
When the water is boiling, pour in the saltpetre/sugar mixture and stir
When the mixture starts looking a bit sticky/lumpy, put in the cotton string. Make sure you leave one end just outside of the pan so that you can easily take it out.
Soak the string in the mix and stir for about 2 minutes, making sure that the entire string is covered evenly.
Carefully take the string out and lay it out in a zigzag pattern on your oven tray.
Carefully pop it in the oven (set to 100degreesC) for about 20min to dry the string
Once dry, cut your string into 10cm lengths
To light your fuse (with a grown-up!!):
Get your pirate gear on
Place your fuse on top of a brick or something similar
Light one end
Watch it burn! When it reaches the end be ready to shout BOOM!
So there you have it! Now you're ready to fire cannon balls at the enemy pirates – those scurvy dogs!
We need your consent to load this comcast-player contentWe use comcast-player to manage extra content that can set cookies on your device and collect data about your activity. Please review their details and accept them to load the content.Manage Preferences
Another little experiment we've got for you is a bit more explosive – one where a reaction is happening in a confined space. These are called little cannister pop rockets!
What you'll need:
And old film cannister
Alka-Seltzer tablets
Water
And here's what you do:
Take one quarter of an alka seltzer tablet and pop it in your cannister
Add a little bit of water, enough to cover the tablet
Quickly pop the lid on the cannister
Turn it upside down
5… 4… 3… 2… 1… BLAST OFF!
Now, something to experiment with: Is there a difference in launch speed if you use warm water instead of cold water?
You can also make a rocket with a longer tube, maybe one from a vitamin tablet dispenser? You could then decorate it with wings and a cone top to make it look more like a rocket!
Why not have a go and send us photos of your rockets using #LetsDiveIn
Don't miss any of the shows so far: SUBSCRIBE HERE
And if you have any questions you think we should gab about in future (now that we know where our voices come from) email junior@rte.ie.