Wohoooo! It's Friday so let's kick off the weekend with some top class entertainment. The three teachers and all the rest of the After School Hub crew are here to finish the week on a high note.

Check out the grid below for a taster and download it in English or Irish to share with everyone. With the week nearly over it is a great way to look back on anything you missed and you can catch up with RTÉ Player.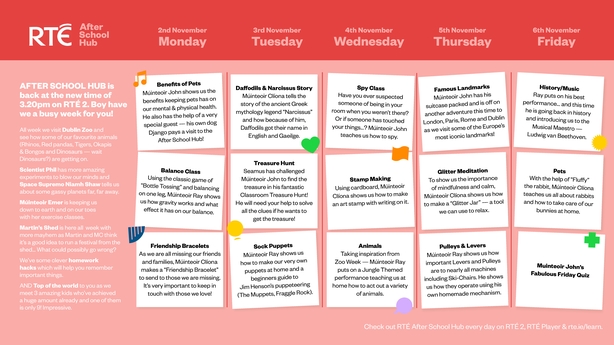 Download the schedule here: After School Hub Schedule
Agus as Gaeilge ANSEO
On this fabulous Friday...
Múinteoir Ray has been taken over by a 250-year-old ghost! Just when you though we were clear of all the mad stories it seems the world famous composer Ludwig van Beethoven is in studio. He is telling us about his work and why he needed to keep making his music louder. Check out the legendary banger called the Fifth Symphony.
All week we have been talking about and learning all about animals. Most of it was with Dublin Zoo, so they are not really ones you can keep as pets. But, with the help of "Fluffy" the rabbit, Múinteoir Clíona teaches us all about these cute animals and how to take care of our bunnies at home.
Múinteoir John is not letting you off the hook, before you take it easy this weekend. That's right it's time for the Fabulous Friday Quiz. The questions come at you thick and fast, so make sure to stay alert.

To take part you will need:
A pen
A sheet of paper
Your brain set to full capacity!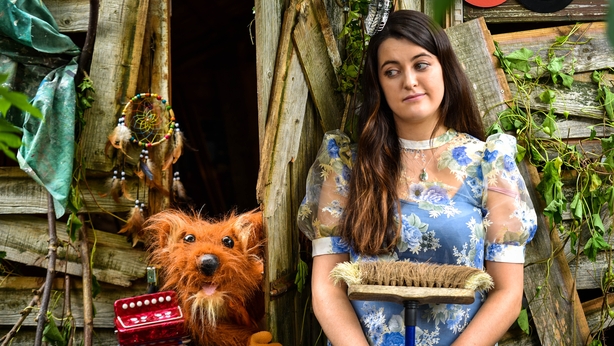 It's finally here! That's right everyone Shedfest 2020 is finally here!!

We always tend to slag Martin and MC, but we should give them the benefit of the doubt with this one as they have called in the expert (know-it-all) help of top TV talent Melvin Bing.
Needless to say Martin is not happy to have another Pine Marten stepping on his turf, but everyone has to pull together for one day.

Make sure to tune in as there is an explosive ending to this week's Martin's Shed. Pre-sale tickets to Shedfest 2021 are available next week...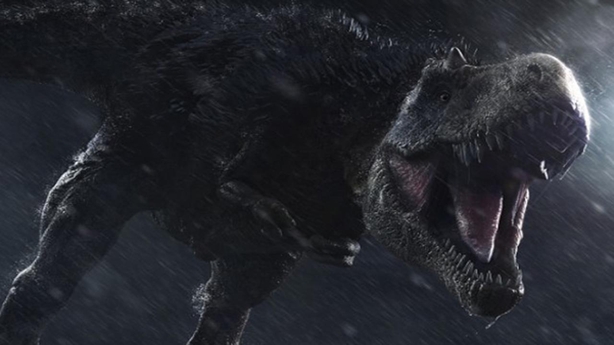 John from Dublin Zoo is taking us back in time to Zoorassic World. We've spared no expense...

Even though dinosaurs haven't been around for millions of years everyone still loves them, so we are going to talk about these pre-historic creatures and you may be surprised to learn about some of their relatives who are still around today.
The competition to give away Dublin Zoo Family Passes closes tomorrow at 5pm! Make sure to get in to win.

If you missed the first trip to Dublin Zoo you can catch up on it all here: The Zoo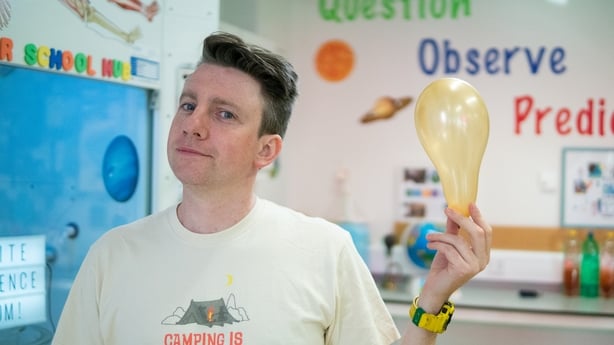 Phil is back and he is making something called oobleck, so you will need some corn flour, a jug of water, a bowl and a big spoon to mix it up.

But, why are we making cake mixtures in the Hub Lab you might ask? Well, it is all about substances who can move from solids to liquids depending on the pressure on them.

Make sure to tune in and keep trying your experiments at home.
We also meet another amazing young person called Mark Cadden who is our latest kid to feature on Top the World .
He is only 13 but has been playing golf since he was four! He is from Oldcastle in Meath and he won the Irish Junior Open this year. Mark's hero is Shane Lowry and he wants to follow in his footsteps.

Don't forget to keep sending in your videos: Upload here!
Tune in at the NEW TIME of 3.20pm every weekday on RTÉ2 and catch up on RTÉ Player
PLUS don't forget that the Best Bits are now on every Saturday morning on RTÉ2 at 10am.
After School Hub Best Bits