Map reading is a valuable life skill that is very easy to learn. There is no substitute for paper maps as they do not need a signal nor do they run out of battery.
Ordnance Survey Ireland produce maps for outdoor activities which are essential for keeping safe in the outdoors in all weathers.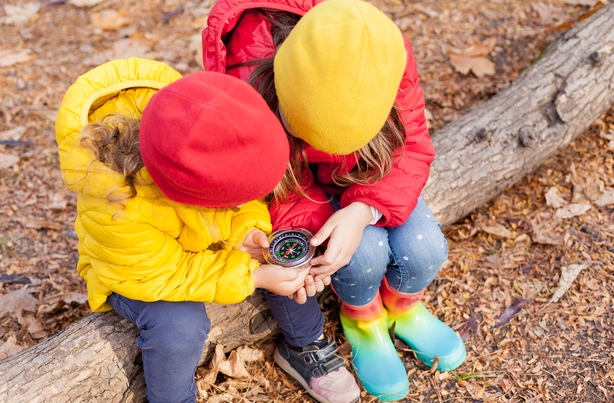 Before going out walking in the mountains, it is essential to plan your clothing, food/snacks, route and most important letting someone know where you are going and when you expect to return. Always check the weather before going out walking. You can also look at the map symbols to be familiar with the area e.g. the letter P is for a car park. Remember that if there are mountains on your route, it will take longer.
In the video, we meet Heather Irvine in the Garden of Ireland which is County Wicklow along with Linda and Cathal.
Heather demonstrates how to use a compass along with an Ordnance Survey Ireland Discovery map. She also points out several useful landmarks along the route including the remains of a megalithic tomb.
Download the link below to find the map that will guide you home...

If you want to learn more about maps and the lie of the land go to Ordnance Survey Ireland.