Did you see the show yet?! Make sure to catch it all this month and send in your stuff.
Check out Make it Mondays, Try it Tuesdays, Weird Wednesdays, Turn IT UP Thursdays and Free for all Fridays.
AND the show needs you to take part!
Send your mad stuff to MARTIN'S SHED.
TUNE IN to RTÉ2, Monday to Fridays at 9am - but don't panic if that sounds a bit early, you can catch it again at 1.30pm.
And if you're really lazy, or just really busy, it's repeated again at 3.55pm. After that there's always the Player.

In case you missed it, here's the story...
MC has decided to hack onto the airwaves and broadcast a TV show from her parents shed hidden deep in Co. Laois. However, the shed has a resident named Martin who refuses to leave!
'He's grumpy, feisty and unintentionally funny,' says MC, ' so I've asked him to do the show with me!'
MC needs to persuade Martin to get rid of some of his strange stuff (treasure according to Martin) or there won't be room for them and the camera!
They both love music and laughing their heads off and between Martin's weirdness and MC's Laois -iness anything could happen in Martin's Shed!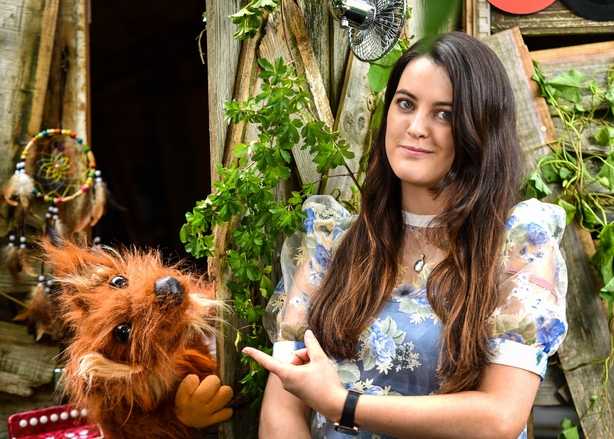 Let's hope they can evade the 'authorities' for the month of August to bring us all sorts of weird and wonderful photos, videos, artwork and stories from viewers while getting to know each other.
ENJOY!