Whale watchers have witnessed spectacular scenes last summer as humpback whales engage in a feeding frenzy off the Kerry coast and it means there are some amazing encounters as seen on RTÉ News.
Up to 12 humpback whales, along with a number of minke and fin whales, were filmed chasing large shoals of sprat just off the Dingle Peninsula.
The whales spent ten days within a few miles of the shore, from Cnoc Bréanainn to Na Blascaodaí, offering a rare opportunity to witness one of the ocean's great wonders.
Now let's learn more about these ocean giants thanks to our friends at the Irish Whale and Dolphin Group.
Humpback whales can be identified by unique markings on their tail flukes and dorsal fins.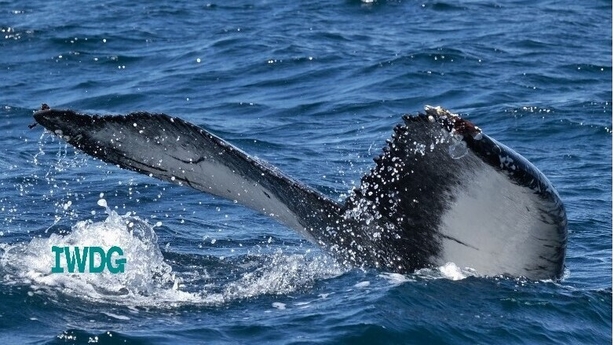 Humpbacks are a relatively large whale measuring approximately 14 -17 metres in length. They are predominantly black in colour with elongated white flippers and, have sensory bumps (tubercles) around the top of the head. But most of all, humpback whales are known because of their charismatic nature.
Jumping clear out of the water they are one of the most energetic species of whale.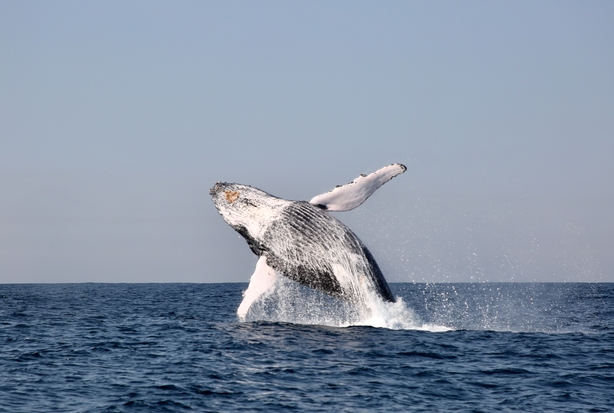 Humpback whales are different from dolphins or toothed whales because their teeth are made of keratin, just like your nails and hair. These unusual teeth are called baleen plates, and they hang from the whale's upper jaw, helping them to filter out tiny krill and forage fish.
Download this fact sheet to learn even more.

With thanks to Sibéal Regan and The Irish Whale and Dolphin Group.