STEPS Engineers Week runs from February 27 to 5 March and our friends at Microsoft DreamSpace have lots of great resources here for teachers and students!
In these Full STEAM Ahead episodes, you can learn lots about science, technology, engineering, art and maths but you can also have lots of fun taking on the maker challenges.
These challenges will require you think really creatively, problem solve and generate solutions by using materials that you find around your home. We can't wait to see what you create. 
Get started by selecting one of the lessons below
Full STEAM Ahead - Lesson One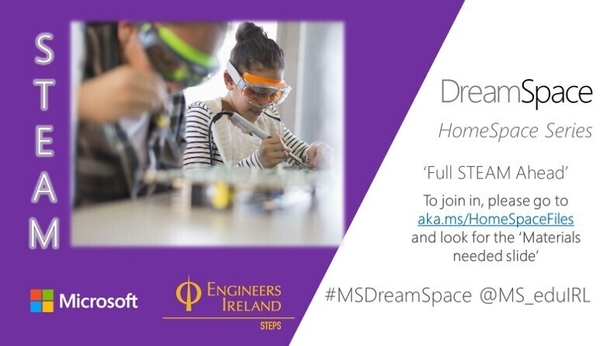 Full STEAM Ahead - Lesson Two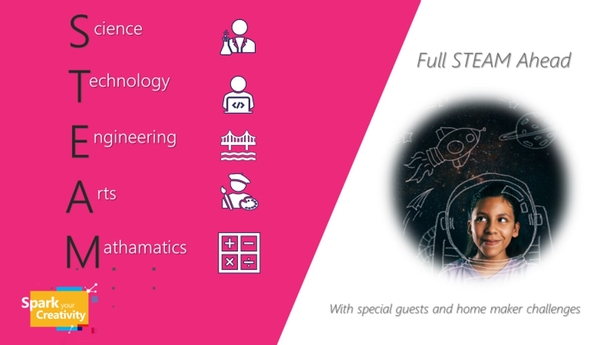 Full STEAM Ahead - Lesson Three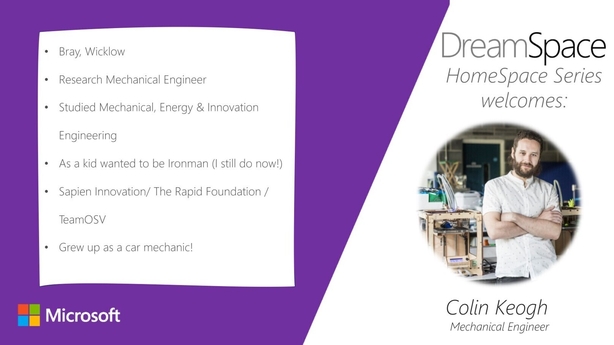 Full STEAM Ahead - Lesson Four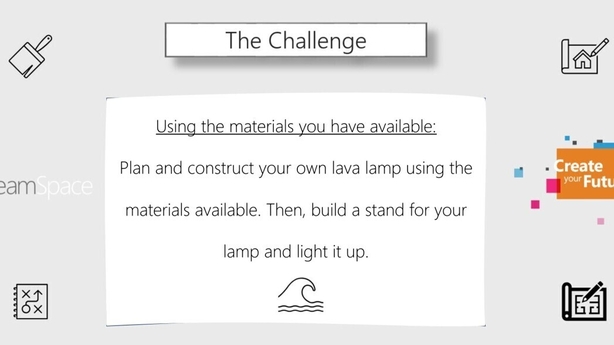 Full STEAM Ahead - Lesson Five

Full STEAM Ahead - Lesson Six

Full STEAM Ahead - Lesson Seven