Marbling 

What you need: 

Regular Shaving cream (not gel)
Shallow dish or tray
Food colouring
A dropper
A stick e.g. chopstick or toothpick
Paper or card to print on
Piece of card to use as a scraper 
Method: 
1) Spray shaving foam onto the tray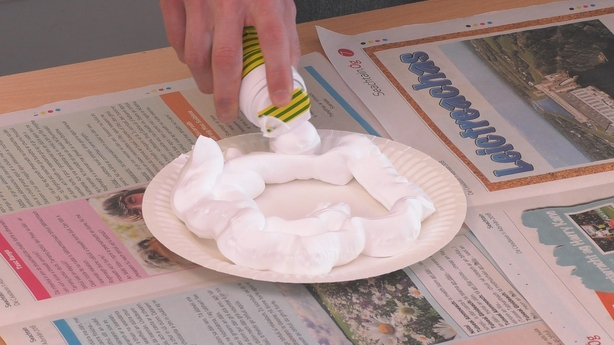 2) Drip different colour food colouring all around the shaving cream.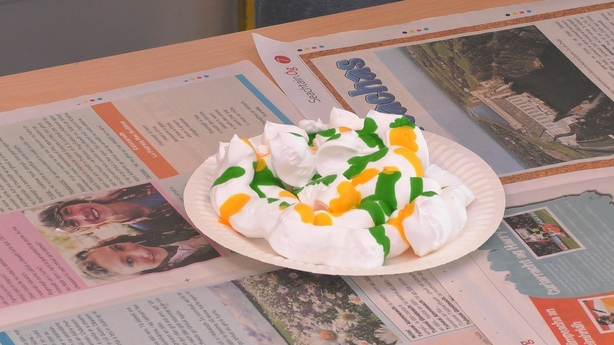 3) Swirl designs into the shaving foam using your stick.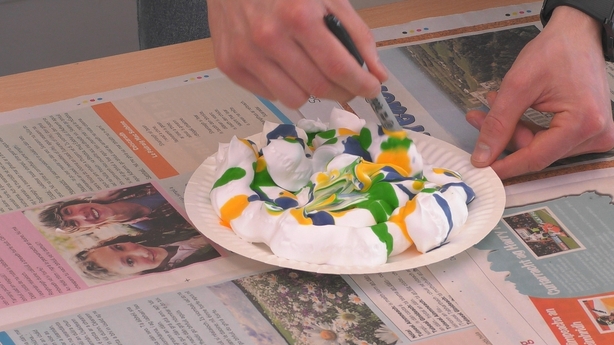 4) Lay your paper down onto the shaving foam and press down gently.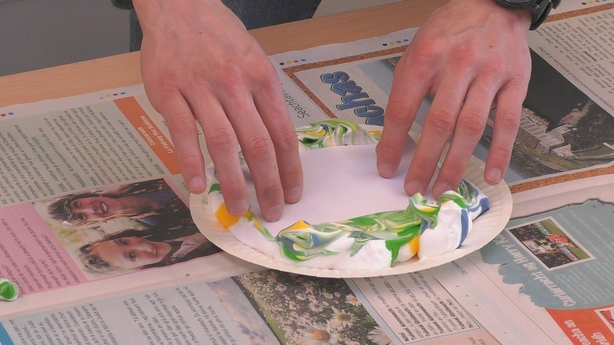 5) Scrape off the shaving cream with a piece of card.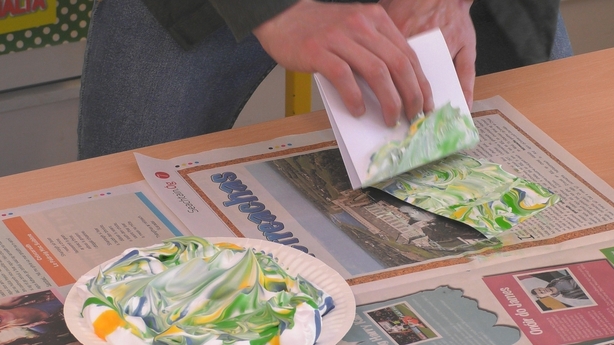 6) Let your masterpiece dry.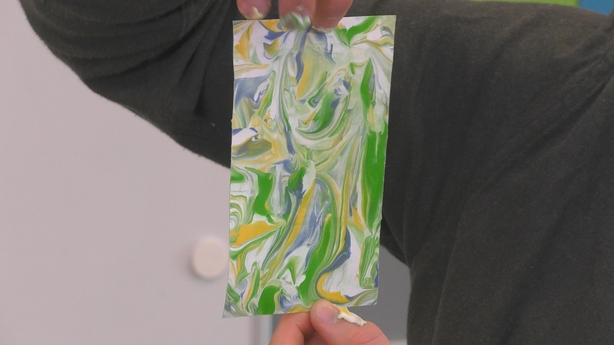 Send us pictures or videos of what you have done. Ask your parents to help you send them to rte.ie/learn

DIY Wrapping Paper

Give a present a personal touch with some homemade wrapping paper.  Your marbling paper will work a treat, or you could try some other printing methods.
All you need is paper (coloured, white, brown, the back of old wrapping paper), paints and something to print with.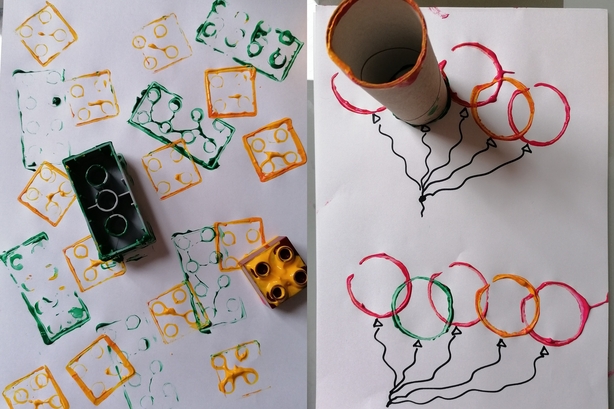 You can use anything to make a pattern -   fingers, hands, feet, bricks, cork, dice, toilet roll, leaves, bottom of a plastic bottle. 
If you are thinking of doing potato prints make sure a parent either cuts the potato into the shape you want or watches while you do the cutting.
Small metal cookie cutters are very handy to use when cutting potato shapes.  Just stick them into the potato and cut around them. 
Here are a few printing examples for inspiration made with bricks, toilet roll, potato and the bottom of a plastic bottle.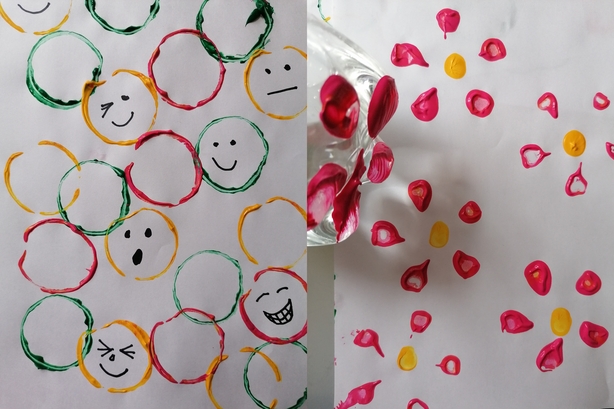 Send us pictures or videos of what you have done. Ask your parents to help you send them to rte.ie/learn