Watch the full show here! Reem is in studio with a report on a new Mental Health initiative for young Travellers and there's a COP27 update. A Christmas appeal and the launch of the news2day Art Competition!
Watch it now and catch up any time on RTÉ Player here!!
A new mental health online information resource for young Travellers has been launched by the Pavee Point Traveller and Roma Centre, as reported by Ailbhe Conneely
YoungPavees.ie points younger members of the community to services whose mental health has been impacted by racism, discrimination, drug issues and unemployment.
COP27 is taking place in Egypt. It is a big UN Climate Conference where leaders from all over the world, including Irish politicians, gather to discuss and plan how to tackle global warming and much more. George Lee is there for RTÉ and tells us more!
The annual Christmas Shoebox Appeal is up and running. Reem met some of the kids from St Michael's in Donnybrook as they were packing their gifts to share with other kids who are not so lucky.
Click here to find out more and remember, the deadline is 15 November!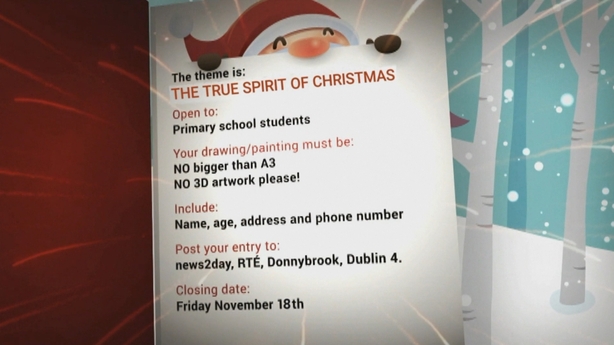 BIG NEWS! The news2day Christmas Art Competition is open for business! All the key details are above and get cracking!
You could win the chance to flip the switch and turn on the RTÉ Christmas lights on Friday, 25 November!!
Tune in to news2day weekdays at 4.20pm on RTÉ2 and RTÉ Player!
And click here to get lots more content from the show on the news2day website!!