Everyone is back at school and that means that news2day is back too!
And the gang have some news, as they welcome a new presenter to the show. Molly O'Connor will join Reem El-Hassany this year on the show!
You can watch the show weekdays at 4.20pm on RTÉ2 and RTÉ Player
Click here to catch up any time on RTÉ Player!!
The news show for kids will cover loads of the big stories from Ireland and around the world. They will help you understand what is going on and keep you in the know.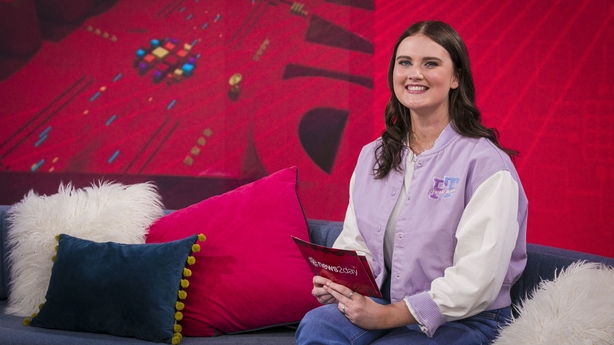 More about Molly
My name is Molly O'Connor, I'm 23 years old and I'm from Dublin. I went to Dublin 7 Educate Together and then went to secondary school in Mount Temple.
She was always very passionate about writing and was always encouraged by my family, friends and teachers to pursue a career in journalism and went in to study Communication Studies in DCU.
After finishing my undergraduate degree, I went on to study a Masters in Journalism in NUI Galway. Although this marks the end of my academic journey for the moment, I would love to eventually study a Master of Science in Science Communications.
In her spare time Molly loves music. She plays piano and guitar. Her taste in music is quite broad, from Mac Miller to Ed Sheeran to Blink-182! Molly says she loves horse riding, running, listening to music and playing sudoku!
And now for some tough questions...what's your favourite?...
BOOK: Anything related to science! Luke O'Neill is a personal favourite.
FILM: Lilo and Stitch!
FOOD: Mac and cheese
COLOUR: Yellow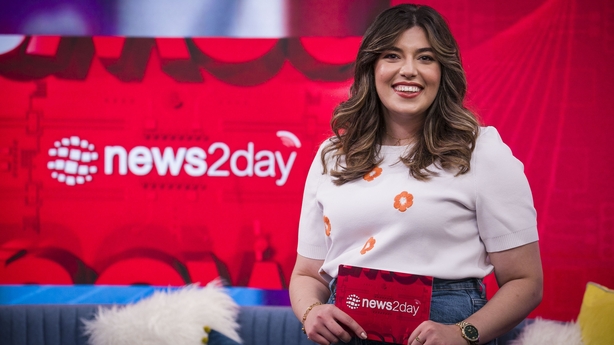 More about Reem
Reem was born in Iraq but has lived in Limerick since she was a baby when her family moved to Ireland. Reem studied her undergraduate degree in pharmacy at the University of Hertfordshire in the UK.
She worked as a pharmacist for a year, before deciding to move to South Korea and teach English to young children. But keen to follow her passion for journalism, she returned home to Limerick to study a Masters in Journalism at University of Limerick.
Throughout her studies, Reem always sought out journalistic opportunities, ranging from presenting a radio show in secondary school to working as a research assistant at her college's student's union.
She spends her free time baking, crocheting and doing all sorts of arts and crafts. Reem has five siblings and her young cousins are all very excited to watch her present news2day.
And now for some tough questions...what's your favourite?...
BOOK: Any book about space!
FILM: I love almost every animated movie and Disney Pixar movie!
FOOD: Roast leg of lamb
COLOUR: Green and Yellow