Journey from the past to the present with RTÉjr Radio's latest podcast - A New Home.
It brings children on an audio journey from the present to the past, to tell the historical stories of some of the people who came to make their home in Ireland, and of others who left to find a new home elsewhere.
Press play up top or listen and subscribe here!
The series tells the stories of Huguenot, Viking and Plantation settlers who moved to Ireland, as well as emigrants who travelled through Ellis Island to America, Famine migrants who made their way to Canada; and others who emigrated to England for work in the 1960s. Producer Judy-Meg Ní Chinnéide brings these historical experiences to life and shows how Ireland has been shaped by the movement of people.
Each episode in the six-part series features a modern-day child who unearths the secret story of an historical artefact. A toy wooden boat in a museum reveals the story of Alva, a Viking era child in Dublin who befriends her family's slave. An old wooden flute reveals the story of Aileen, who emigrates to England from Ireland in the 1960's and finds a love of traditional Irish music in the heart of London.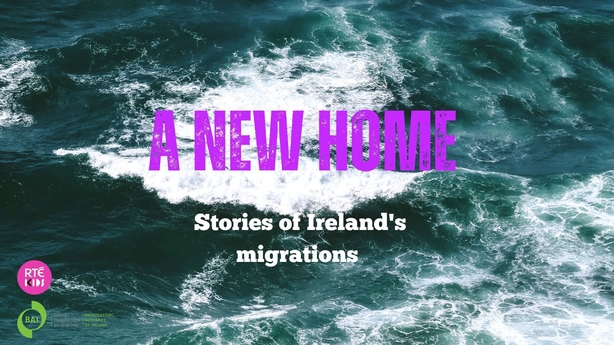 All about Episode 1 - France to Ireland (The Huguenots, late 17th Century)
Saoirse is on a tour of the museum with her mum. She is shown an old bible from 1680, which the museum curator says has been baked in an oven. The historical story begins… Myriam is fourteen years old when she and her Huguenot family decide to leave France in secret, to avoid detection by the authorities who are determined that they should convert from the Protestant faith to the Catholic faith.
Plans are made for them to be hidden on board a ship that will take them to England before they travel on to Ireland, but the family's plans are thrown into disarray when Myriam's brother Jean becomes gravely ill. Myriam must travel to Dublin with her baby sister on her own.
Coming over the next 5 weeks...
Episode 2 - Ireland to America (Irish Emigration, early 20th Century)
Episode 3 - Norway to Ireland (The Vikings, circa 920)
Episode 4 - Ireland to Canada (The Famine, mid-19th century)
Episode 5 - Scotland to Ireland (The Plantations, early 17th Century)
Episode 6 - Ireland to England (Irish Emigration, 1960's)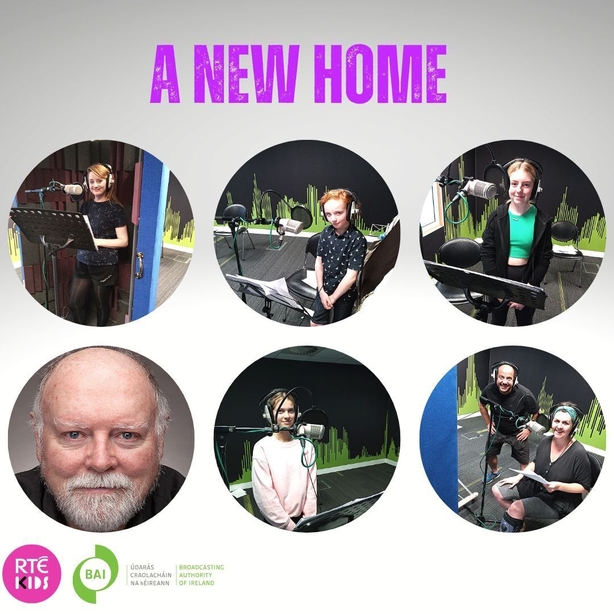 CREDITS
A New Home was written, directed, produced, and edited by Judy-Meg Ní Chinnéide, and recorded at Stiúideo na Life.
Featuring adult actors Hilary Bowen-Walsh, Eva Bartley, Clive Geraghty and Niall McDonagh, as well as Luke Harmon, Emily McEntire and Megan Kavanagh from the Young People's Theatre. This programme was funded by the Broadcasting Authority of Ireland, with the television license fee.
Subscribe to the podcast here or wherever you gets yours now!