Ecolution turns 50 today! I know, we look very good for our age - thanks! Actually, it's our 50th episode so, instead of having a birthday party we thought we'd celebrate by doing what we do best and go green with a visit to a special community garden.
Listen to to show here or on RTÉjr Radio at 7pm!
A few weeks back we visited GLAS Community Garden in Ballymun to see the quiet celebration of nature, gardening and the outdoors they've been cultivating since the garden opened in August 2012.
GLAS stands for Green Living & Sustainability Community Garden and it sits on a half acre of land owned by the St Laurence O'Toole Trust.
Maintained by Global Action Plan Ireland, this is just one of many community endeavors they've undertaken in the past decade.
Just weeks ago they launched a a toolkit that can be used by community groups all over Ireland to try and roll out Sustainable Development Goals within their Communities.
Its purpose according to Alex Whyatt, Programme Manager at Global Action Plan is to help groups see "how climate action is connected to local and international challenges. It will support groups to take action on climate-related issues in their local area."
GLAS Community Garden brings people of all ages and abilities together. The garden is a great place for those who want to help produce organic food, and for everyone who simply wants to enjoy the outdoors.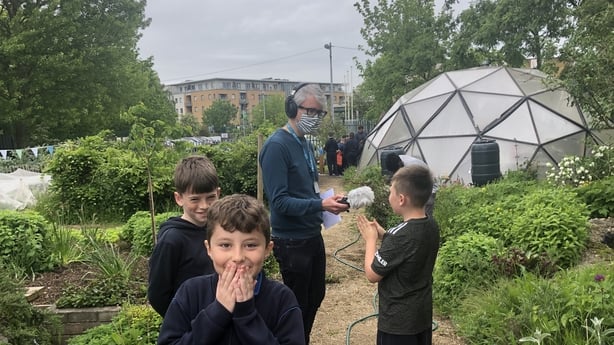 In this episode we meet the fourth class boys of Virgin Mary National School who took time out of their busy gardening to show us around the plot that they're clearly immensely proud of. We spoke to Hans Zommer and Alex Whyatt of GAP who spoke about why the garden has been such a success.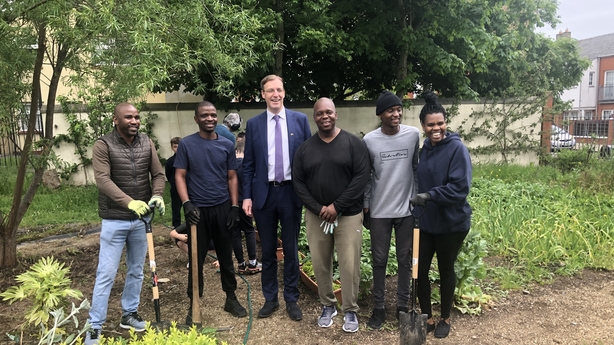 We were lucky to chat with Sharon Harvey, their gardener, a font of knowledge who helps every visitor feel welcome. Plus a multitude of volunteers and, for good measure Adriaan Palm, the Dutch Ambassador to Ireland.
Ecolution airs 7pm every Wednesday on RTÉjr Radio or listen to the podcast on all platforms.