The Doctor's Story is the second in a new drama series inspired by the real people who lived through the Famine. Author Anna Carey reveals how you can find out more about the true events that inspired it.
I spent much of last year working as an editor on The Great Irish Famine project, and reading so much about the Famine both broke my heart and opened my eyes to the sheer scale of the horrors experienced by those who lived through it. The second episode in the Famine Monologues series is fiction, but it's closely based on the real life writing of Doctor Daniel Donovan, who worked in West Cork during the period and tried his best to help the desperate people there.
Dr Donovan wrote about his experiences in a column called Diary of a Dispensary Doctor which appeared in The Southern Reporter newspaper in 1846 and 1847. You can find out more about Dr Donovan and read his original columns in this piece by Philip O'Regan of the Skibbereen Heritage Centre.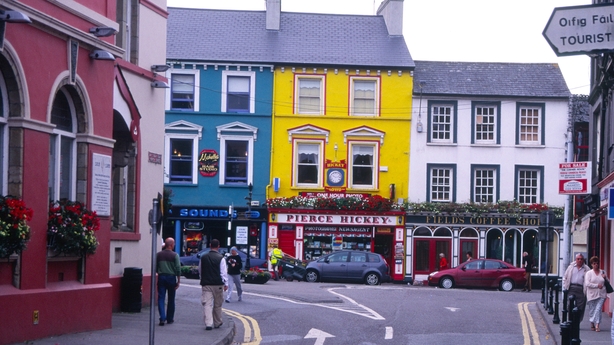 While people did starve to death during the Famine, many more died thanks to diseases which spread rapidly among the desperate population. You can read more about how everything from typhus to dysentery devastated the population in this piece by Laurence Geary. The Temporary Fever Act of 1846 was an attempt to combat an epidemic - but with little success, as Helene O'Keefe explains here.
Dr Donovan clearly did his best to look after the people in the workhouse at Skibbereen, but workhouses were hotbeds of disease. You can read about the appalling conditions of Parsonstown Workhouse in what is now Birr in this piece by Andrés Eiríksson.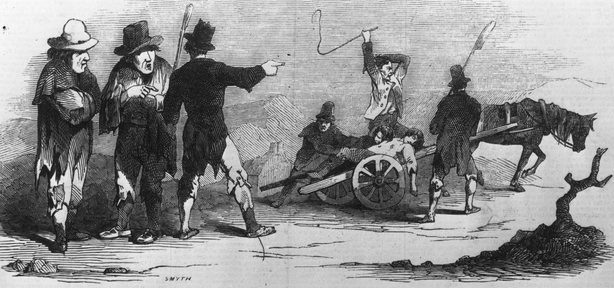 The Famine Monologues was produced by Eithne Hand with Sound Design by Jon Jon Meghian and Dr Donovan is played by Ray Scanell. I hope his story inspires you to read more about the realities of Ireland during the Famine. And I hope it reminds you that behind all appalling statistics, then and now, are real people whose suffering can never be forgotten.
Listen to all six episodes of the Famine Monologues on RTÉ.ie/podcasts. You can also follow the series on Apple Podcasts or Spotify.