As Dublin's Historian in Residence for Children, Dervilia Roche faced the challenge of exploring the history of the Civil War with primary school children. She explains how she worked with the children to understand complex ideas about conflict and allegiance
In 2022, the 100-year anniversary of the beginning of the Irish Civil War was marked by a programme of talks, performances, and other activities. As part of my role as Dublin's Historian in Residence for Children, I worked with 9-12-year-olds on workshops relating to the initial days of the Civil War and the events that unfolded in Dublin during that time.
I've learned that children have a real interest in military history and life during wartime. Many of the children I have worked with have a good understanding of international wars and battles, but not a clear understanding of the Irish Civil War, perhaps because it does not always form a major part of what's studied in primary school.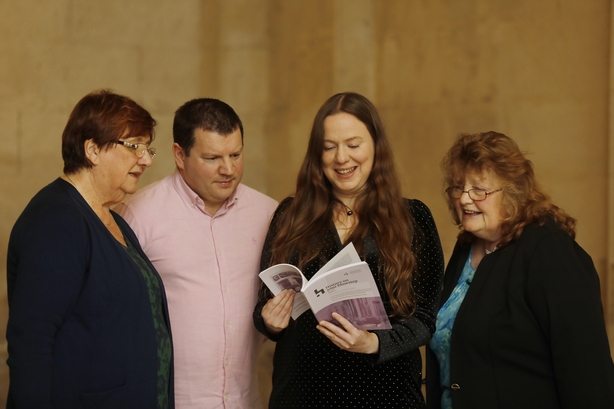 Challenging subject
It can be challenging to talk to children about war, in a way that is appropriate, ethical, informative, and responsive to their curiosities, but it is hugely important. It can help us to ensure the same mistakes are not made again. It can also help children to make sense of current events around the world where fighting is taking place, and to understand the ways modern Ireland is still shaped by the legacy of the war.
For many children, this may even mean discovering personal or family connections to those events. The Irish Civil War is still a divisive topic for many people in Ireland, which can be an influence on children's views of it. The role of the history workshops is to focus on the evidence we have as historians, to help the children to access and understand that evidence, encourage them to think critically about it, and of course to listen to their opinions.
The children I worked with were often fascinated with imagining what it would have been like to live through those times, saying things like, "It would have been scary", "Guns all over Dublin". They were understandably curious about what life was like for children in wartime, asking "Did children die?".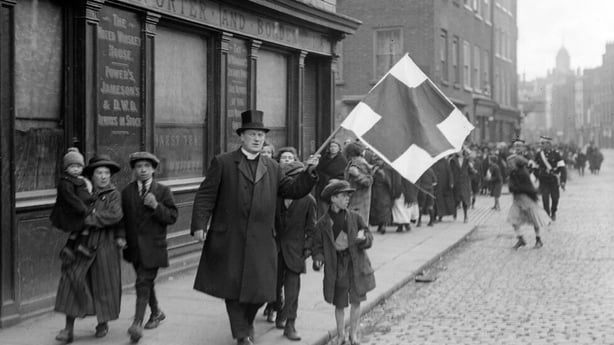 By using group discussion, the children worked together to understand sometimes complex ideas. They debated over some of the ideas involved in the Anglo-Irish Treaty, saying things like "It wasn't full independence" and "It was the best they could do". We also discussed the idea of commemoration. The children I met were very keen that the war should be remembered, noting that "It's part of who we are today", and "It's better to remember wars so we know not to make the same mistakes". They felt that commemorations should be fair and balanced, acknowledging that "we need to respect both sides". They sometimes thought that more should be done in this way.
How children can learn more about the Civil War
Your local library is a great starting point for helping children to further explore the Irish Civil War, or for children who are more broadly interested in historical wars and battles. There are many children's historical fiction books on things like the first and second world wars, and a smaller number set during the Irish revolutionary period, including some about the Irish Civil War. There may be family stories and connections to the Civil War that children can find out about from talking to family members, keeping in mind it can be a sensitive topic. There are also many online resources, including photos and video footage from the war, which are easily accessible, and which can help to further curiosity about those times in Ireland's past.
This is an abridged version of one of the five chapters in the newly published 'History on your Doorstep Volume 5' by Dublin City Council's Historians in Residence, who are Cathy Scuffil, James Curry, Mary Muldowney and Cormac Moore, and Dublin's Historian in Residence for Children Dervilia Roche. The short history collection vividly recounts events in Dublin during the Civil War in 1922. 'History on your Doorstep Volume 5' is freely available in Dublin City Libraries across the city and it will also be available as an eBook from dublin.borrowbox.com.
Dublin City Council's Historians in Residence programme is created by Dublin City Libraries and is delivered in partnership with Dublin City Council Culture Company. In 2020, the Creative Residency @ Richmond Barracks, made by Dublin City Council Culture Company, appointed Dublin's first Historian in Residence for Children, in partnership with Dublin City Libraries. The project seeks to provide space, opportunity and resources to help children uncover the stories of our city and its people.
Find out more on the website Dublin City Council Historians in Residence.