He was the young printer who helped plan some of the most significant moments in the War of Independence - and met a violent end. In this entry from the Royal Irish Academy's Dictionary of Irish Biography, Marie Coleman tells the story of Dick McKee
Dick McKee (Richard) (1893–1920), revolutionary, was born 4 April 1893 on the Phibsborough Road, Dublin (near the junction with the North Circular Road), eldest of five children of Patrick McKee, a market gardner from Kiltale, Co. Meath, and his wife Bridget (née O'Leary), from Fermoy, Co. Cork.
By 1901 the family were living in Drumshambo, Co. Leitrim, where his father was employed as a steward and domestic servant. After his father's death (by 1911), Dick lived with his mother and a younger brother in Finglas Bridge, Co. Dublin, his home for the rest of his life.
Having been educated at the CBS in North Brunswick St., where he passed the junior grade intermediate examination, he was apprenticed as a printer at M. H. Gill & Sons, later becoming a compositor. A keen sportsman, he was particularly interested in cycling and handball.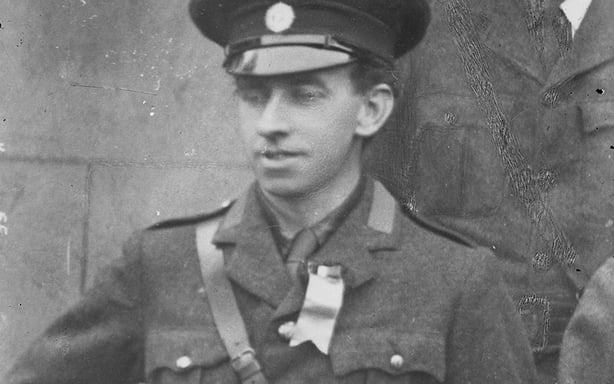 Young rebel
He joined the Irish Volunteers in 1913 as a member of G Company, 2nd Battalion, Dublin Brigade, and was soon put in charge of his company. During the 1916 rising he fought in the Jacob's factory garrison under the command of Thomas MacDonagh.
On the first day of the rebellion he established an outpost at Barmack's factory in Fumbally Lane but was soon recalled to help defend the Jacob's factory. Imprisoned in Knutsford and Frongoch after the rising, he was released in August 1916, and set about re-forming the Volunteers in Dublin, being promoted first to commandant of 2nd Battalion and eventually, in March 1918, to OC Dublin Brigade.
Also in 1918 he was appointed to the general headquarters staff of the Volunteers as director of training. He was arrested in March 1918 and again in November 1919, spending three months in prison on each occasion.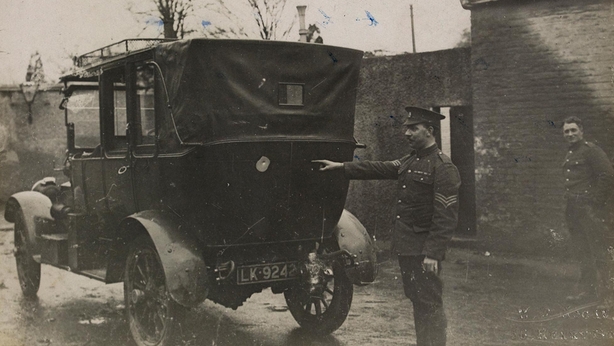 As OC Dublin Brigade he was responsible for most of the operations carried out by the brigade in 1919 and 1920, including efforts to assassinate the lord lieutenant, Lord French, a raid on Collinstown military aerodrome in March 1919, and planning the escape of Piaras Béaslaí and J. J. Walsh from Mountjoy in October 1919.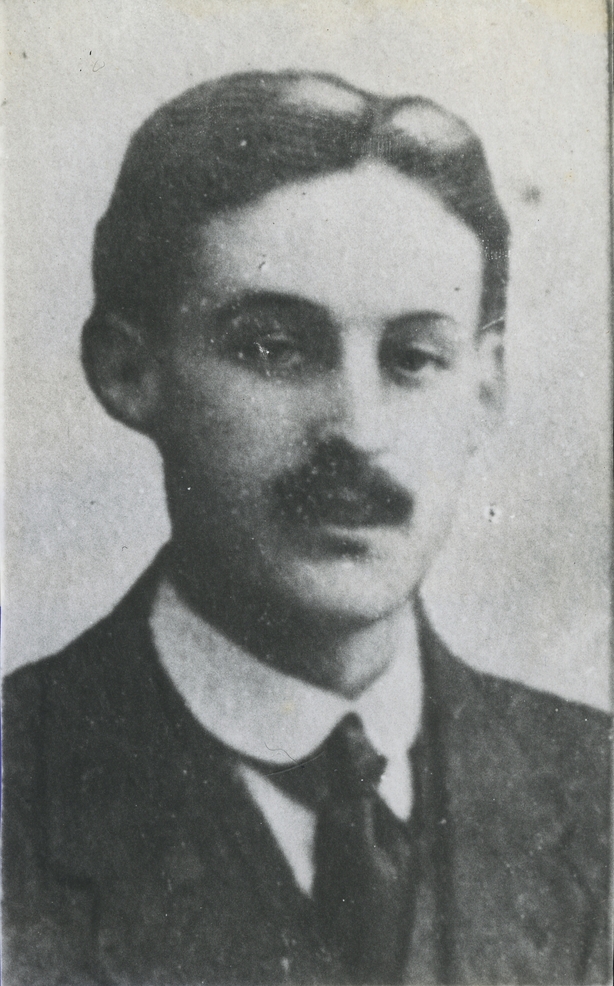 In his position as GHQ director of training, he held officer training camps, drew up plans for street fighting and for the defence of Dublin city in the event of a direct British attack, and established a grenade factory in Dublin. In summer 1920 he was sent to Derry to organise the Volunteers there to respond to riots by armed loyalist groups.
Enter Michael Collins
Initially suspicious of Michael Collins, and pleased that Richard Mulcahy was appointed Volunteer chief-of-staff instead of Collins in 1918, he soon became a close ally of Collins, and assisted in organising Collins's special 'Squad'.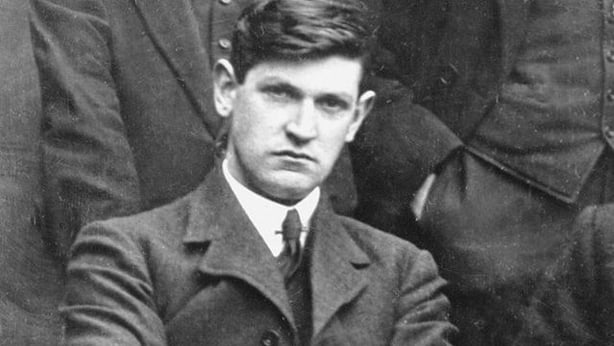 Due to his activities with the Squad and his roles as director of training and commander of the most important Volunteer brigade in the country, McKee was one of the chief figures in the Volunteers until his death.
In January 1920 he resigned from Gill's and worked for a time on the printing of the Volunteer newspaper An tÓglach before becoming a full-time Volunteer officer, often operating under the nom de guerre 'Fergus'.
He narrowly avoided capture in Dublin on 14 October 1920, when Seán Treacy was shot dead, but was eventually captured, along with Peadar Clancy, vice-commandant of the Dublin brigade, on 20 November at their hideout in Gloucester St., on information passed to the police by James 'Shankers' Ryan, who was later shot by the Volunteers.
A violent death
McKee had been closely involved in the preparations for the shooting of British intelligence officers, which took place the following day, 'Bloody Sunday' (21 November). He was shot dead in Dublin castle on 'Bloody Sunday', along with Clancy and Conor Clune.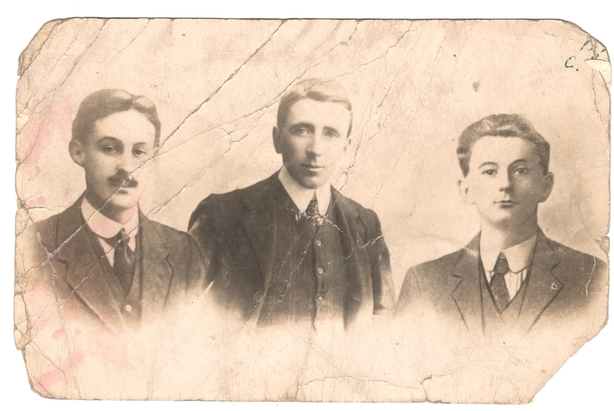 An official British report stated that they were shot while trying to escape, but it is more likely that they were tortured and killed as a reprisal for the British losses earlier that day. The former Marlborough Barracks, adjoining the Phoenix Park, Dublin, was renamed McKee Barracks after him; there is a bronze bust of him in the officers' mess there.
The Dictionary of Irish Biography is Ireland's national biographical dictionary. Devised, researched, written and edited under the auspices of the Royal Irish Academy, its online edition covers nearly 11,000 lives. Read more about Dictionary of Irish Biography
SOURCES: NAI: Census of Ireland, 1901, 1911, www.census.nationalarchives.ie; Frank Henderson, 'Irish leaders of our time: 5 – Dick McKee', An Cosantóir, v, no. 6 (June 1945), 301–11; Piaras Béaslaí, 'Bloody Sunday', With the IRA in the fight for freedom (1945); James Gleeson, Bloody Sunday (1962); Kevin J. Browne, They died on Bloody Sunday (1970); Margery Forester, Michael Collins: the lost leader (1971); Sean O'Mahony, Frongoch: university of revolution (1987); Tim Pat Coogan, Michael Collins: a biography (1990); Maryann Gialanella Valiulis, Portrait of a revolutionary: General Richard Mulcahy and the founding of the Irish Free State (1992)