As an intelligence agent, she was known as "Little Gentleman" - and she was one of Michael Collins's most important contacts in Dublin Castle. In this entry from the Royal Irish Academy's Dictionary of Irish Biography, Marie Coleman tells the story of Elizabeth Mernin.
Elizabeth Mernin ('Lily'; 'Little Gentleman') (1886–1957), intelligence agent, was born 16 November 1886 in Dungarvan, Co. Waterford. Having worked in the 1910s as a typist in various Dublin firms, in 1914 she was employed as a short-hand typist at the garrison adjutants's office in Dublin Castle.
A member of the radical Keating branch of the Gaelic League, she was introduced to Michael Collins in 1918 by her cousin, Piaras Béaslaí, began work as an intelligence agent for Collins in 1919, and used her position to obtain important documents and (in 1920) information relating to the auxiliary police and intelligence officers.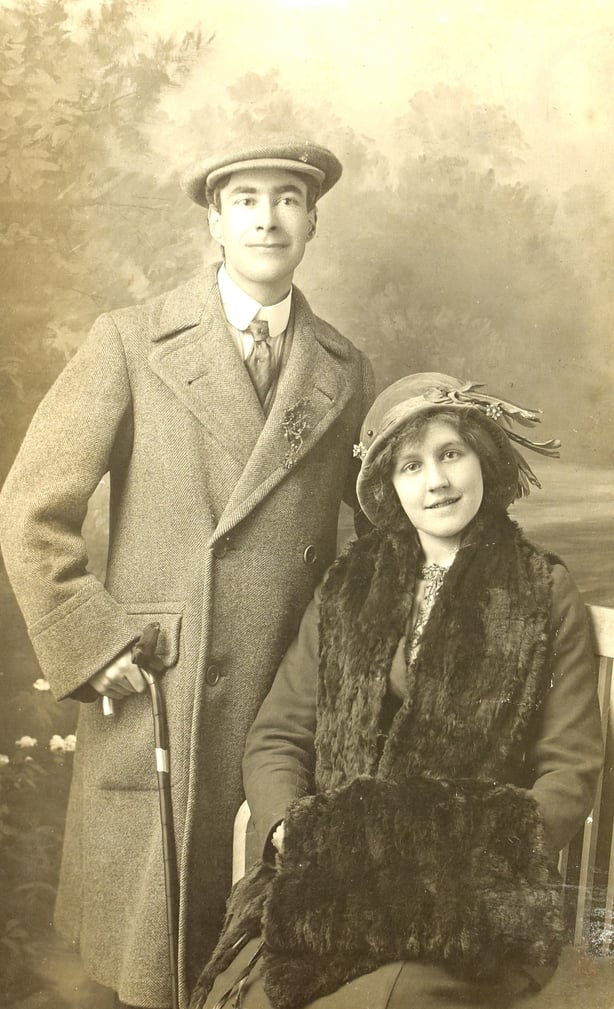 One of Collins's most important contacts in Dublin Castle, known by the alias 'Little Gentleman' (believed by many to denote a British intelligence officer), her most important contribution was identifying the residences of British intelligence agents, later killed by Collins's squad on Bloody Sunday (21 November 1920).
She also helped two of Collins's principal associates, Frank Saurin and Tom Cullen, to identify senior British agents in Dublin, and used a room in Clonliffe Road to type secret reports for Collins. She was discharged from British service in February 1922 and was employed as a typist in the Irish army from July 1922 until her retirement in February 1952, during which time she was based mainly in Clancy Barracks.
Although unmarried, she gave birth (June 1922) to a son in London, and there is circumstantial evidence to suggest that his father was Piaras Béaslaí. She lived in Dublin at 167 Mangerton Road, Drimnagh, and died in Dublin 18 February 1957. She was awarded a military service pension for her work in the revolutionary period; her statement to the Bureau of Military History is in the Military Archives.
Source material: NLI, Piaras Béaslaí papers; BMH, WS 441; Rex Taylor, Michael Collins (1958); Piaras Béaslaí, 'An unknown heroine who worked for Collins', Ir. Independent, 13 Jan. 1965, 3 (photo); Brian P. Murphy, 'An unknown heroine who worked for Collins', Ir. Times, 27 Feb. 1997, 13 (photo)
The Dictionary of Irish Biography is Ireland's national biographical dictionary. Devised, researched, written and edited under the auspices of the Royal Irish Academy, its online edition covers nearly 11,000 lives. Read more about Dictionary of Irish Biography