Cad faoi na Tuismitheoirí? Anocht, Dé Luain ag 7.30pm ar RTÉ ONE
Every week, journalist and mother of two pre-teen boys Evelyn O'Rourke and broadcaster, teacher, and father of two under two Ronan Mac Niallais tackle the biggest parenting issues families face from birth to 18.
Tá athrú ollmhór tagtha ar thuismitheoireacht le tamaill de bhlianta anuas ach tá cuid mhaith de na dúshláin chéanna os comhair na dtuismitheoirí; conas a chruthaítear nósanna maithe codlata? Cén chaoi ar féidir linn smacht a choinneáil ar pháistí agus iad a choinneáil sásta? Fiosraíonn Cad faoi na Tuismitheoirí na nithe ar fad a thagann chun cinn ón uair go dtagann leanbh ar an saol go dtí go bhfuil siad fásta.
From the food we battle to get them to eat, to the sleep problem that has all zombified, to the ever-increasing problem of childhood anxiety and the over reliance on screens of every type, they will meet with the families experiencing it all and the experts who they hope can lend us- themselves included – some much-needed guidance. Utilising a guaranteed non -judgemental approach the team will discuss all aspects of parenting and offer advice to parents of children of all ages. This is parenting for 2021 to get the families of Ireland back on track following two years like no other.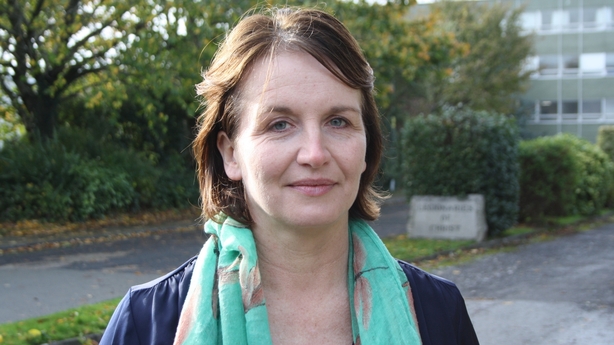 We meet the Cookes in Brandon, Co Kerry. Julie and Fred are struggling to put their 9 month old baby Ted, to Sleep. He is too hyper in the evening and won't settle down. The Cookes benefit from guidance from our parenting expert Stella O Malley who helps them navigate through the tricky world of sleep. Also in this programme we find out what makes the children in the Glen Outdoor school so sturdy.
Glen outdoor school is the first outdoor school in Ireland and we see the children in action in the torrential rain. We also look in to the benefits that Mindfulness can have on school children with a visit to Gaelscoil Pheig Sayers in Cork city and to the home of the Ó Dubhgain family where son Pádraig aged 7 is leading a happy balanced life thanks to Mindfulness. And in our Parents of Ireland segment, parents share their memories about the day their first child was born.
Cad faoi na Tuismitheoirí? Anocht, Dé Luain ag 7.30pm ar RTÉ ONE