Mar chuid de fhéile chlúiteach an Daingin, Other Voices atá ag ceiliúradh 20 bliain ar an bhfód, tá clár ilghnéitheach, ealaíonta as Gaeilge.
Suiteán ealaíne le seiteanna acústacha ceoil le Larry Beau, Niamh Varian Barry agus Colm Mac Gearailt in ionad Chogar ag an gcasadh síos go dtí Lána Grey sa Daingean. Tá ceoltóirí áitiúla Nicole Delaney & Kyle Macauley agus an rapálaí Gaelach Súil Amháin chun casadh ar Other Voices Presents.Cruthú d'fhíseán ceoil Larry Beau ag Loch an Pheidléara agus é á thaispeáint ar líne ar an 1ú Nollaig. Amhrán Gaeilge nua-choimisiúnaithe darbh ainm 'Rudaí Beaga' le Larry Beau.
Suiteán Ealaíne in Ionad Chogar. Taispeántas grúpa le fócas ar ealaíontóirí áitiúla. Deineann Gerry Barry, ealaíontóir atá lonnaithe idir Caisleán Ghriaire agus Cathair Chorcaí, ealaíon talún shiméadrach, dhúilí. Tugann Barry duilleoga, agus smúit phortaigh thirim isteach i spás Chogar chun nead dúilí a dhéanamh. Chomh maith leis sin déanfaidh Barry líníocht mhór déanta as chré go dtángthas uirthi thall is abhus.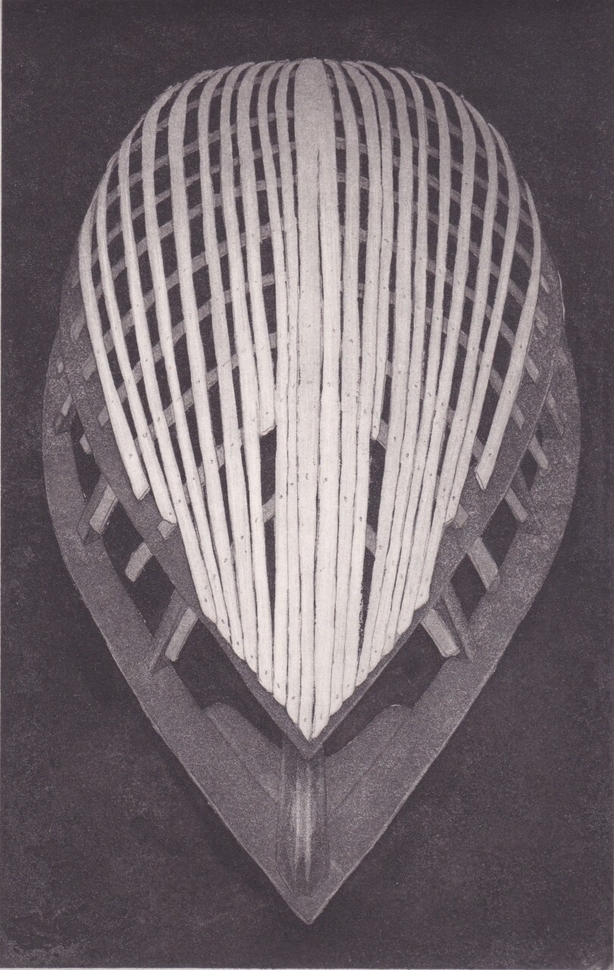 Tá a dhara píosa físeáin á dhéanamh ag Ferg Flannery do Chogar ag Other Voices ag baint úsáid as chódú agus ionramháil chun muirdhreach glinniúil, teibí a chruthú.
Chomh maith leis sin seolfaidh Flannery sraith tírdhreacha d'iarthar Chiarraí gurbh fhuirist iad a shamhlú le fásaigh bhánaithe nó cumair dhearga as phláinéad éigin eile.
Tá ag éirí thar barr le Emma Prendiville ó Blank Slate ar líne agus tugann sí dathú úr lonrach go dtí Cé Dhún Chaoin i dteannta a píosa den bhFear Marbh go bhfuil an-éileamh air. Bhí an-fhonn ar Emma íomhánna mór groí a dhéanamh i gcomhair an taispeántais.
Tugann Deirdre McKenna a naomhóg speisialta isteach i spás Chogar. Bhí a bád beag ar camchuaird go dtí Oileáin Árann cheana agus tagann sí 'on Daingean via an Ghaillimh í chun luí síos ar deireadh thiar i measc a heitseálacha dian-ghreanta. Chniotáil an t-ealaíontóir craiceann na naomhóige agus tá sé tarráilte le biotúman. Tá sé déanta amach aici ná scaoilfeadh sí braon isteach dá mbeadh sí ar an bhfarraige – an chéad aistear eile aici, b'fhéidir.
'Táimid ag múscailt go socair as an méid a tháinig inár dtreo le cúpla bliain anuas. Cuirimid síos ar an am ait seo sa taispeántas so. Deis ab ea í seo chun spás sábháilte a chruthú. Bhíomar ag imirt le coincheapann d'fholcadáin fhuaime, d'oilithreachtaí agus tearmann. Tá nithe bunúsacha riachtanacha an nádúir agus na talún i saothar na n-ealaíontóirí seo agus baineann siad ar fad úsáid as shlite difriúla chun tábhacht áite a chur in úil. Is féidir na dúile a fheiscint, a mhothú agus a chlos sa spás so. Theastaigh uainn tearmann a chruthú. '
- Group show with Gerry Barry, Ferg Flannery, Deirdre McKenna and Emma Prendiville in Cogar venue, Grey's Lane, Dingle.
- Pop-up acoustic sets & spoken word featuring local musicians Larry Beau, Colm Mac Gearailt and Niamh Varian Barry in the Cogar space on Grey's Lane.
- Irish language rapper Súil Amháin to play on Other Voices Presents as well as local trad musicians Nicole Delaney & Kyle Macauley.
- Premiere of Larry Beau's newly commissioned Irish language song and video called 'Rudaí Beaga'.
Art Installation in Cogar Venue
A group show with a focus on four local artists:
Gerry Barry an artist based between Castlegregory and Cork City makes symmetrical, elemental land art. For Cogar, Barry brings leaves, dried bog dust, and lime into the Cogar space to make his elemental nests. Barry will also be creating a large drawing made of found clay.
'This is a strange time as we gently rise from what these last few years have brought us. This exhibition presents an opportunity to express this place neither fully emerged nor fully immersed. We play with concepts of sound baths, pilgrimage and sanctuary. Nature and the land are intrinsic to these artists' work and all of them use different mediums to express the importance of place to them. In this safe space, the elements can be seen, felt and heard.' - Áine Ní Chíobháin