Caomhán Mac Con Iomaire, oifigeach oideachais an Ghailearaí Náisiúnta faoi phictiúr a rinne an t-ealaíontóir William Evans of Eton ar Iris Aniar ar RTÉ Raidió na Gaeltachta.
Mír rialta is ea é seo ina ndéantar cur síos ar ealaíon a dhíríonn ar iarthar na hÉireann sa Ghailearaí na hÉireann.
Mhínigh Caomhán gur ealaíontóir é, William Evans of Eton a raibh cáil air sular tháinig sé go hÉirinn. Tá an pictiúr seo ag féachaint ar bhean i mbothán i gConamara, a rinneadh díreach roimh an Ghorta, sa bhliain 1838. Íomhá cruinn is ea an pictiúr seo do bhean i gConamara le héadach dearg uirthi, rud a bhí comónta ag an am.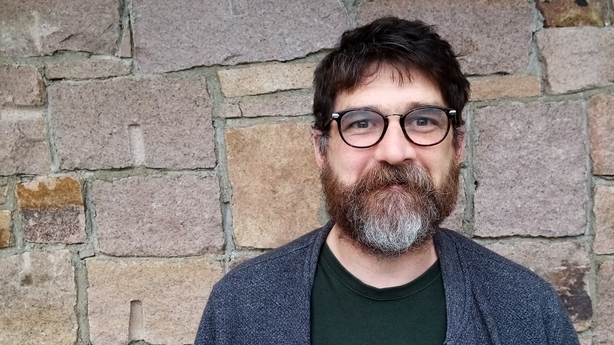 Éist le Iris Aniar ón Luan go hAoine idir 9.15 agus 10am ar RTÉ Raidió na Gaeltachta.