RTÉ Raidió na Gaeltachta, Dé Sathairn 27 Samhain / Sat 27 Nov 10.30 am

Beidh leabhar na míosa Khalil á phlé ar an gclár amárach, úrscéal Fraincise le Yasmina Khadra aistrithe go Gaeilge ag Máirín Nic Con Iomaire. Tá an leabhar bunaithe ar na hionsaithe sceimhlitheoireachta a tharla i bPáras i 2015, agus baineann an scéal le fear óg a théann chuig an Stade de France agus é meáite ar é féin a chur den tsaol in ionsaí sceimhlitheoireachta.
Beidh sé á phlé ag bunaitheoir Chlub Leabhar Gaeilge Pháras, Pól Mac Úistin, agus ag eagarthóir Nós, Maitiú Ó Coimín. Beidh ceol na Nollag freisin le Angela Ó Floinn, a insíonn do láithreoir an chláir Tristan Rosenstock faoina ceirnín nua Glór na nAingeal.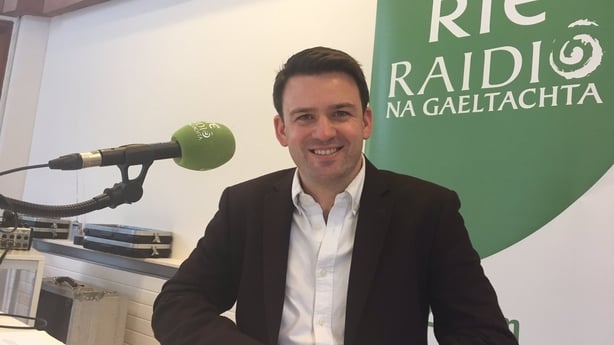 Tomorrow, the panel will review November's book of the month, Khalil, a novel written in French by Yasmina Khadra and translated into Irish by Máirín Nic Con Iomaire.The novel is based on the attacks that occurred in Paris in November 2015 and follows a young man intent on blowing himself up in the Stade de France.
Reviewing it are Pól Mac Úistin, founder of an Irish-language book club in Paris, and Nós editor Maitiú Ó Coimín. Also, festive music with Angela Ó Floinn, who chats to presenter Tristan Rosenstock about her new album Glór na nAingeal.
RTÉ Raidió na Gaeltachta, Dé Sathairn 27 Samhain / Sat 27 Nov 10.30 am