Anocht, Dé hAoine, ag a 7, ar RTÉ ONE, beidh Peataí ag tabhairt aghaidh ar neart ainmhithe éagsúla a bhfuil aire mhaith ag teastáil uatha.
In Eipeasóid 4, cuireann Níosa agus Donnchadh as Béal Feirste an tréidlia Ellen in aithne dá hamstar aonsúileach Goujon - agus níl amhras ar bith ach go bhfuil scéal suimiúil ag baint leis an ngortú sin!
Faigheann an grúmaeir Paul deis nach bhfaightear ach uair sa saol leis an gCú Faoil Cara, ach ní raibh aon choinne aige leis an méid a bhí i ndán dó agus a heireaball á bhearradh aige. Téann ár saineolaithe i gcomhar lena chéile nuair a chabhraíonn Ellen le Paula údar fadhbanna leanúnacha súile Pheigí, an Cóilí Teorann, a fháil amach.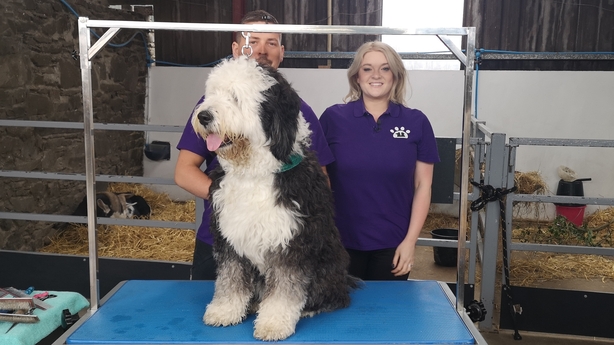 In Episode 4, Níosa and Donnchadh from Belfast introduce vet Ellen to their one-eyed hamster Goujon - and you can be sure there's a story behind that injury!
Groomer Paul lands the job of a lifetime with Wolfhound Cara, but finds more than he bargained for when trimming her tail. And our experts join forces when Ellen teams up with Paula to help diagnose the cause of Border Collie Peigí's persistent eye problems.
Anocht, Dé hAoine, ar a 7pm, ar RTÉ ONE