Anocht, Dé Céadaoin, 27 Deireadh Fómhair, fiosraíonn Snáithe éadaí traidisiúnta na hÉireann atá álainn agus de shíor ag athrú.
In programme two Ciara explores whether Irish designers are influenced by traditional dress and textiles.
Ciara embarks on a journey that takes her to Galway where she encounter's the Tweed Project whose influences include traditional dress of the Aran Islands and the Galway shawl, she delves deeper into the ties that the islanders of Inis Oirr have with traditional dress and travels to London to meet with Orla Kiely, who reveals how her early life in Co Dublin shaped her vision to create one of the most successful brands in the world.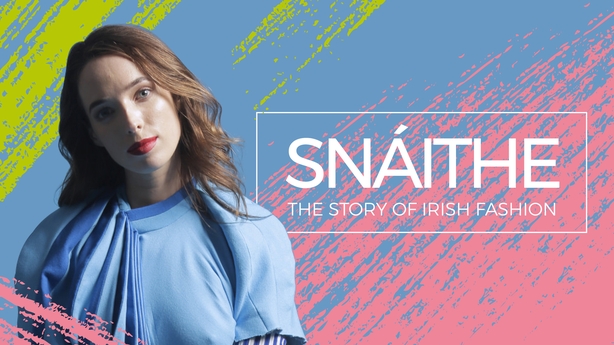 Ciara goes to the source of Ireland's wool industry at Donegal Yarn in Kilcar to uncover an industry that can be traced back over one hundred and fifty years.
Tonight, Wednesday, 27th October at 7pm on RTÉ 2